Pebbles
Now and then, a horse comes along and breaks the mould. Pebbles conquered quirks, setbacks and top-quality rivals on her way to ground-breaking triumphs in the mid-1980s and today, perhaps fittingly, she becomes the first filly to enter the QIPCO British Champions Series Hall of Fame.
Pebbles will always be remembered for being the first British-trained winner at the Breeders' Cup in 1985, when she landed the Turf at Aqueduct in a record time. It would be another six years before Britain enjoyed another success at the biggest meeting in America's calendar.
But she had scaled dizzy heights long before that spectacular night in New York, which proved to be the final act of an eventful career on and off the racecourse. There had been a commanding victory in the 1000 Guineas at Newmarket the year before, plus a breath-taking annihilation of a star-studded field in the Champion Stakes back on the Rowley Mile three weeks before she took America by storm. In between, she had also become the first filly to win the Eclipse Stakes at Sandown Park.
Her exploits were testament to the skill and cunning of Clive Brittain, her popular trainer. Pebbles could be nervy and hot-headed, with her patience routinely tested by racecourse preliminaries, but Brittain had more tricks up his sleeve than David Copperfield to help appease her. On one occasion, he saddled her in the car park at Newmarket; on another he deliberately had her replated; and at the Breeders' Cup he delivered a daring disappearing act.
"One problem [at the Breeders' Cup] was the pre-race parade. I knew Pebbles would never get to the start in a fit state, so I had to think of an alternative," he reflected in 2015 when announcing his retirement from the training ranks. "One morning on the track, I saw some beer wagons going down a tunnel under the grandstand and the track and surfacing near the turf course on the inside. On race day, I slipped the man on the gate $100, and we managed to get away with not parading. Pebbles went down the tunnel and came up at the start."
Brittain also ended up with an unlikely ally in Come On The Blues, a gelding at his Newmarket yard who Pebbles had a great affinity for, and vice versa. The pair became inseparable, even flying out together to the USA.
Come On The Blues had played his part by the time the $2 million Breeders' Cup race got under way. Anchored in rear on the rail for much of the way, from an unfavourably wide draw, Pebbles showed fantastic acceleration to sweep ahead in the straight under Pat Eddery before repelling the late challenge of globetrotting Strawberry Road.
The ferocious early pace set by Teleprompter, winner of the Arlington Million, laid the foundations for "England's super filly", as the commentator called her, to shatter the course record by more than a second. The other also-rans included Lashkari, the title holder, plus Greinton, a big hope for the home team, and a familiar foe in Palace Music. No British horse had ever scooped such a colossal prize – the winning purse was $900,000 (£630,000) – although Sheikh Mohammed, her owner, had paid $240,000 to add her to the line-up. It proved to be her final race.
Pebbles was born at Marcos Lemos's Warren Hill Stud in Newmarket on February 27, 1981. She weighed 110lb and was up on her feet, showing plenty of character, within an hour. The progeny of her sire, Sharpen Up, were often blessed with plenty of speed, and her dam, La Dolce, had finished fifth in the 1979 Oaks.
Lemos sent Pebbles into training with Brittain, who was based a mile and a half down the road. A natural athlete and flashy worker, early highlights included victories at Newbury and Newmarket, plus a near-miss in the Cheveley Park Stakes, which established her as being among the leading two-year-olds of 1983.
An emphatic win on her return in the Nell Gwyn Stakes was followed by a decisive success in the 1000 Guineas. Sent off at 8/1, she beat Meis-El-Reem by three lengths. It turned out to be her last race in the Lemos colours, with the admiring Sheikh Mohammed putting in an undisclosed big-money bid to secure her.
Brittain had wanted to run Pebbles in The Oaks, but the Sheikh already had candidates for the Epsom feature and so she instead contested the Coronation Stakes at Royal Ascot. She and Katies, the Irish 1000 Guineas winner, dominated the finish, with the latter pulling away late on to take the spoils.
Following an unfortunate step on a stone, a chipped bone kept Pebbles off the track for the rest of the summer, but she ran a cracker when reappearing in the Champion Stakes at Newmarket in October, finishing with a flourish out wide to go down by a neck to French challenger Palace Music, who won in a record time. Pebbles looked an unlucky loser and her performance was more than enough to convince connections she should stay in training the following year.
Pebbles won in style over a mile at Sandown Park on her comeback before she finished behind Bob Back, but ahead of St Leger winner Commanche Run in the Prince of Wales's Stakes at Royal Ascot. It later transpired that she had been in season, and she took her revenge on Bob Back when they met in the Eclipse the following month.
No filly or mare had won the Sandown showpiece in its 99-year history, but Pebbles had a penchant for the extraordinary. Ridden by her fellow Hall of Fame inductee Steve Cauthen, she won easily by two lengths from Rainbow Quest, the odds-on favourite, who would go on to win the Prix de l'Arc de Triomphe later that year.
The King George VI & Queen Elizabeth Stakes was next on the agenda but that target had to be shelved when Pebbles suddenly went off her food. Numerous tests failed to shine any light on her subdued state but then, as quickly as she lost her appetite, she regained it. By now, it had paid to expect the unexpected with her.
Her return to full health opened the door for another tilt at the Champion Stakes. Most expected the showpiece to be dominated by Slip Anchor, the runaway Derby winner, and Commanche Run, who was eligible for a £1 million bonus after bouncing back from his Ascot defeat with successive wins in the Juddmonte International and Irish Champion Stakes. Palace Music was back to defend his crown, too, and Helen Street, the Irish Oaks winner, was also in the field.
Pat Eddery was aboard Pebbles for the first time – Philip Robinson and Lester Piggott were also among others who partnered her – and was content to observe from rear before she powered into contention and then zipped clear. It was a spell-binding performance, with her exultant jockey saying afterwards that he was little more than a passenger.
Then came her heroics in New York and a pledge that she would stay in training in 1986. However, she met with a setback and was retired from racing in the July of that year, without having run again.
"She was just unbelievable – a great character," Brittain said. "I knew she was special as a foal. I was lucky enough to see her just hours after she was born. The highlight would have to be her victory in the Breeders' Cup Turf, more so because it was over a mile and a half and she wasn't expected to stay. She was just a class above the others."
As a broodmare, she was based in Japan but only two of her 11 named offspring were successful. It was perhaps not surprising she failed to produce anything remotely in her own image. After all, there was never going to be another quite like her. She was retired from breeding in 2002 and died, aged 24, in September 2005.
Pebbles becomes the tenth horse to be inducted into the Hall of Fame after Frankel (2021), Brigadier Gerard (2021), Nijinsky (2021), Mill Reef (2021), Dayjur (2021), Dancing Brave (2022), Galileo (2022), Sea The Stars (2023) and Stradivarius (2023).
£1 Million +
Career Earnings
---
Other Accolades
British Horse of the Year (1985)
Timeform Horse of the Year (1985)
U.S. Champion Female Turf Horse (1985)
European Champion (6½ – 10½ furlongs) (1985)
Career Highlights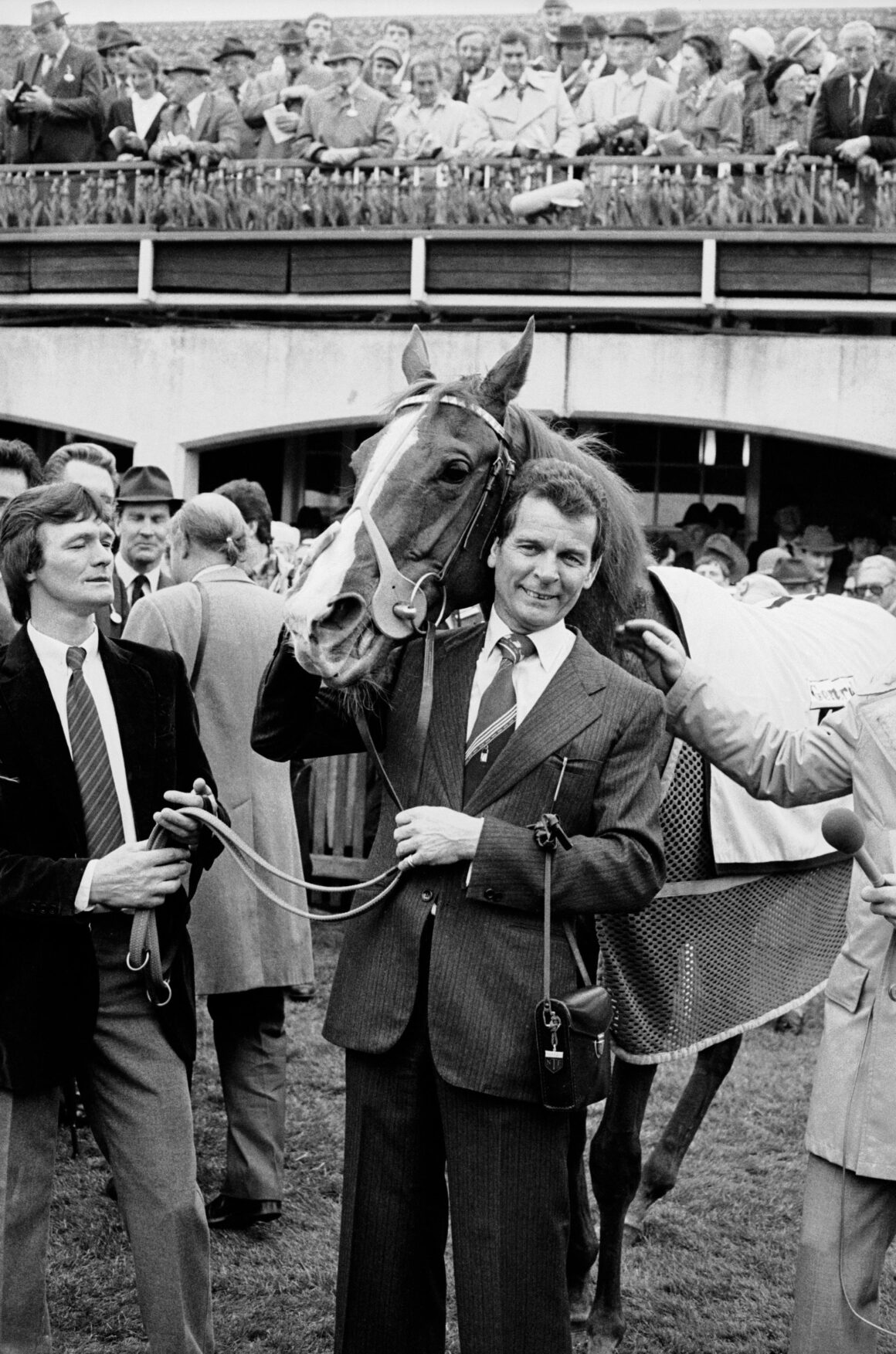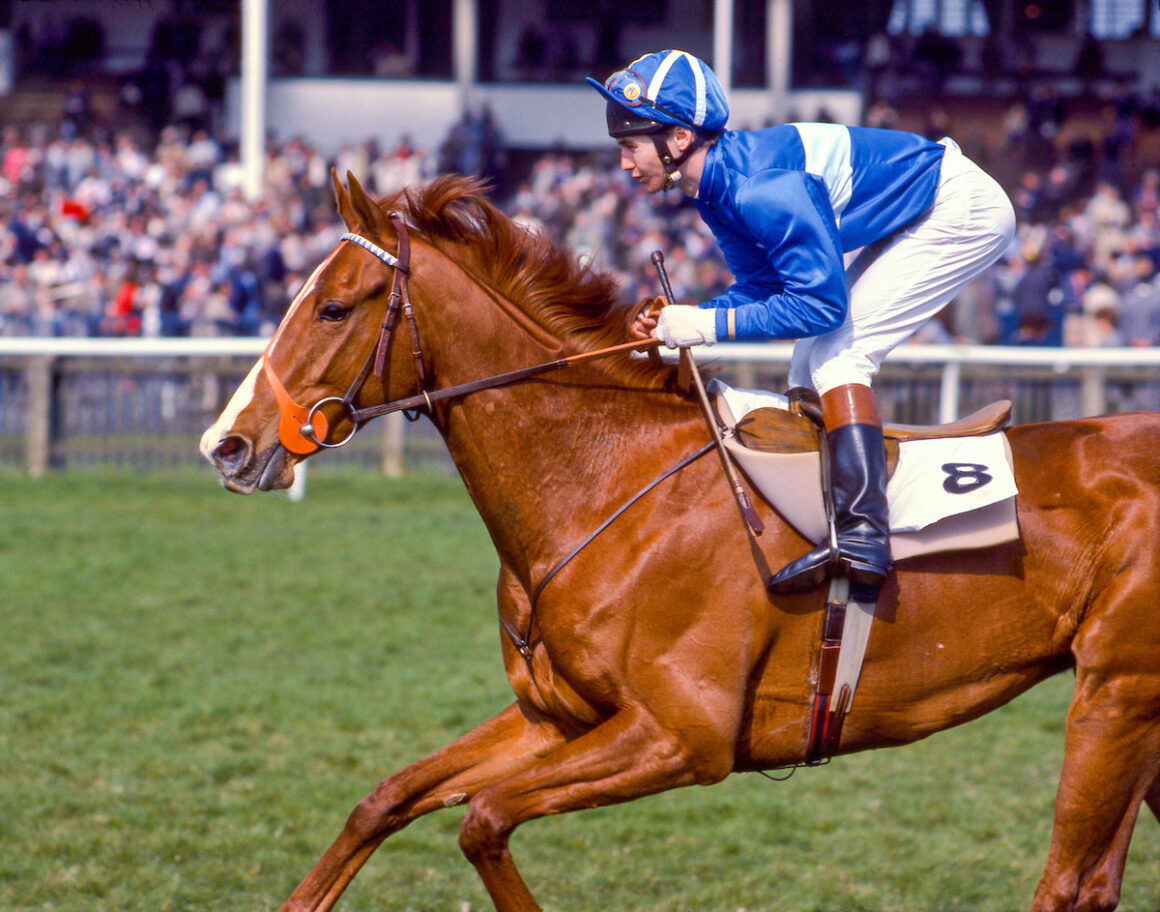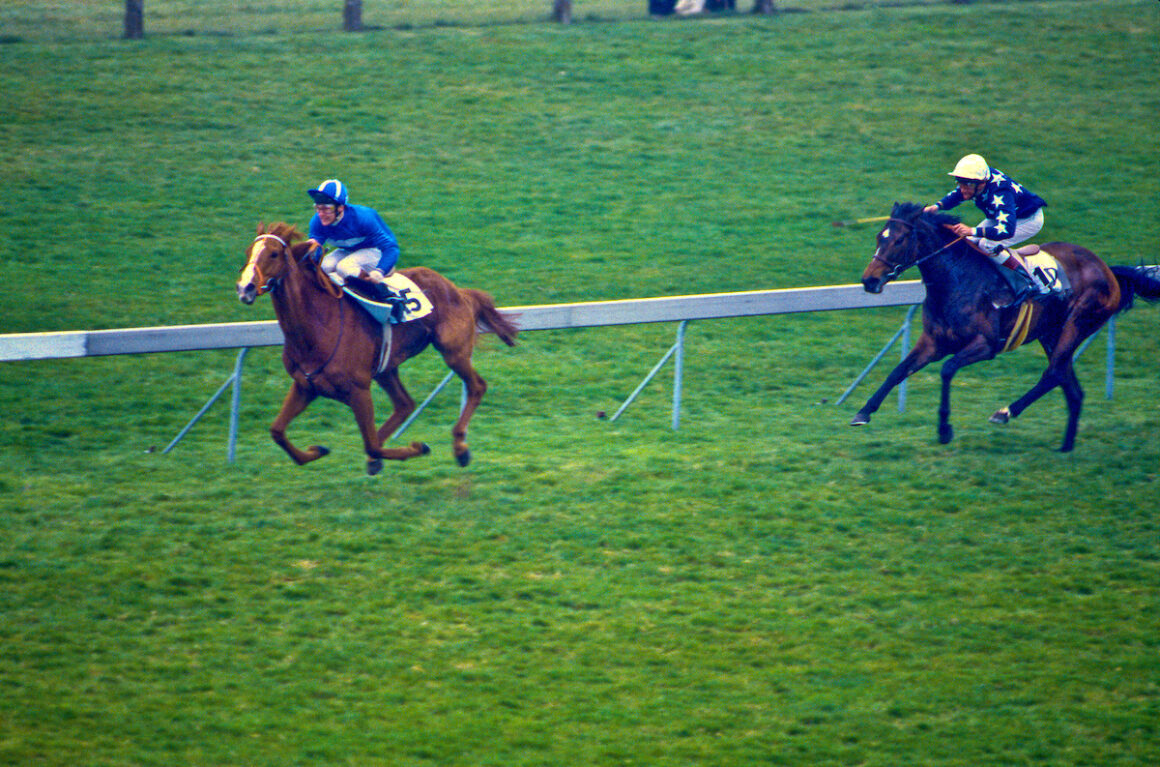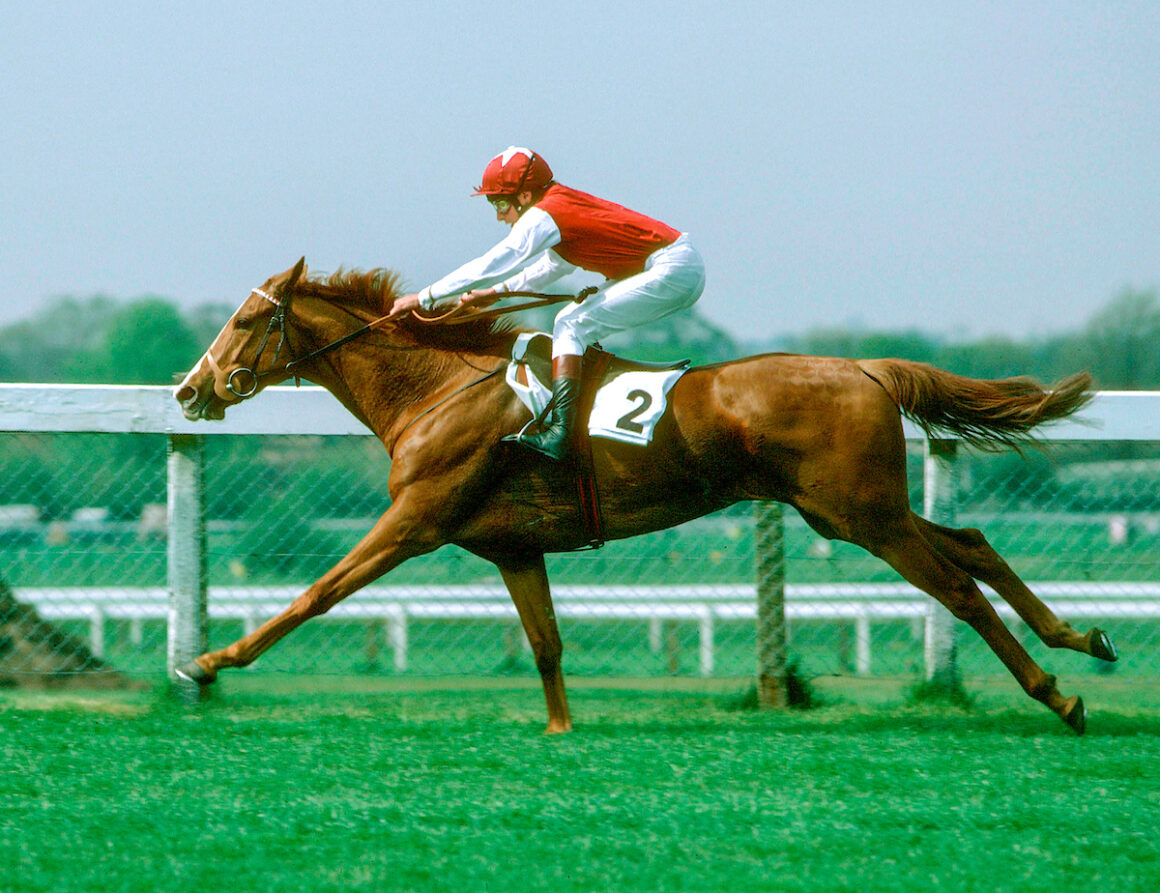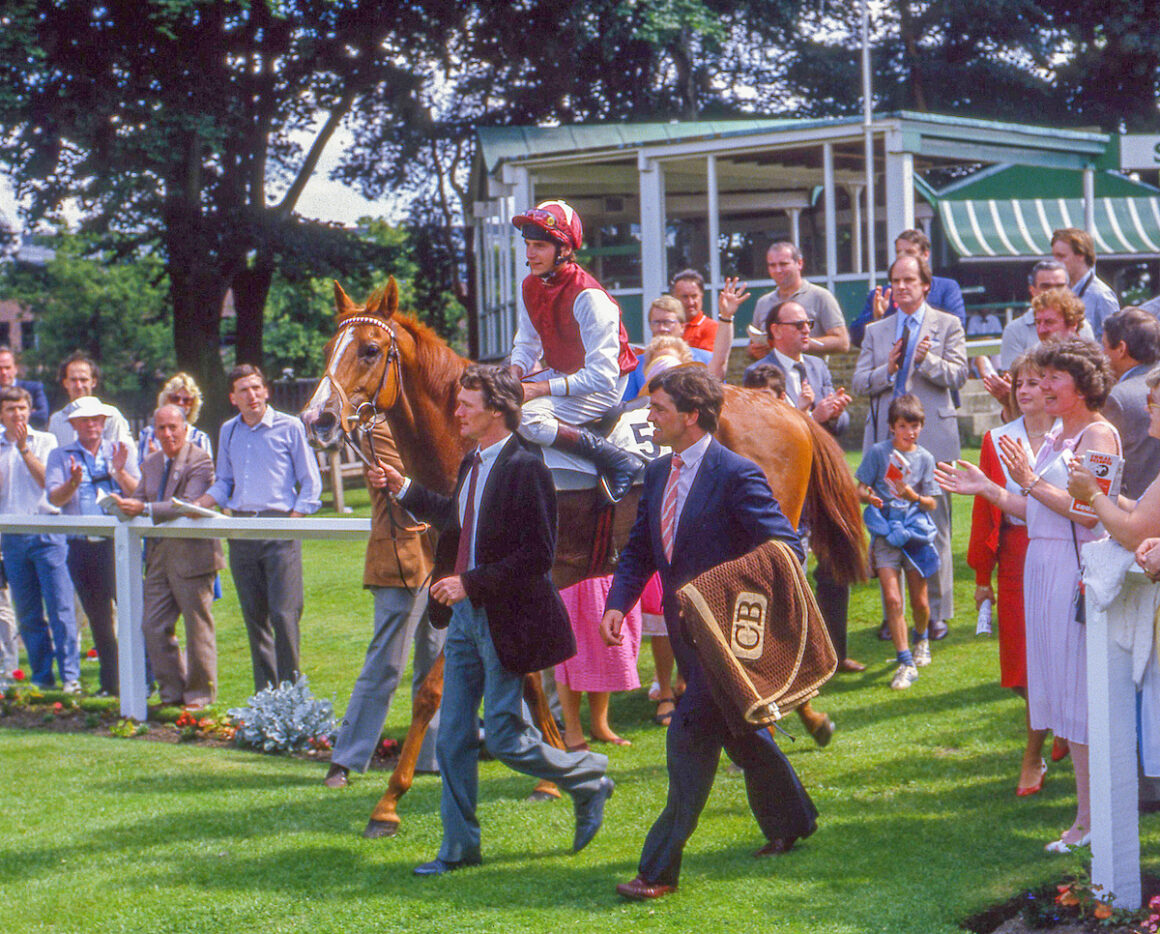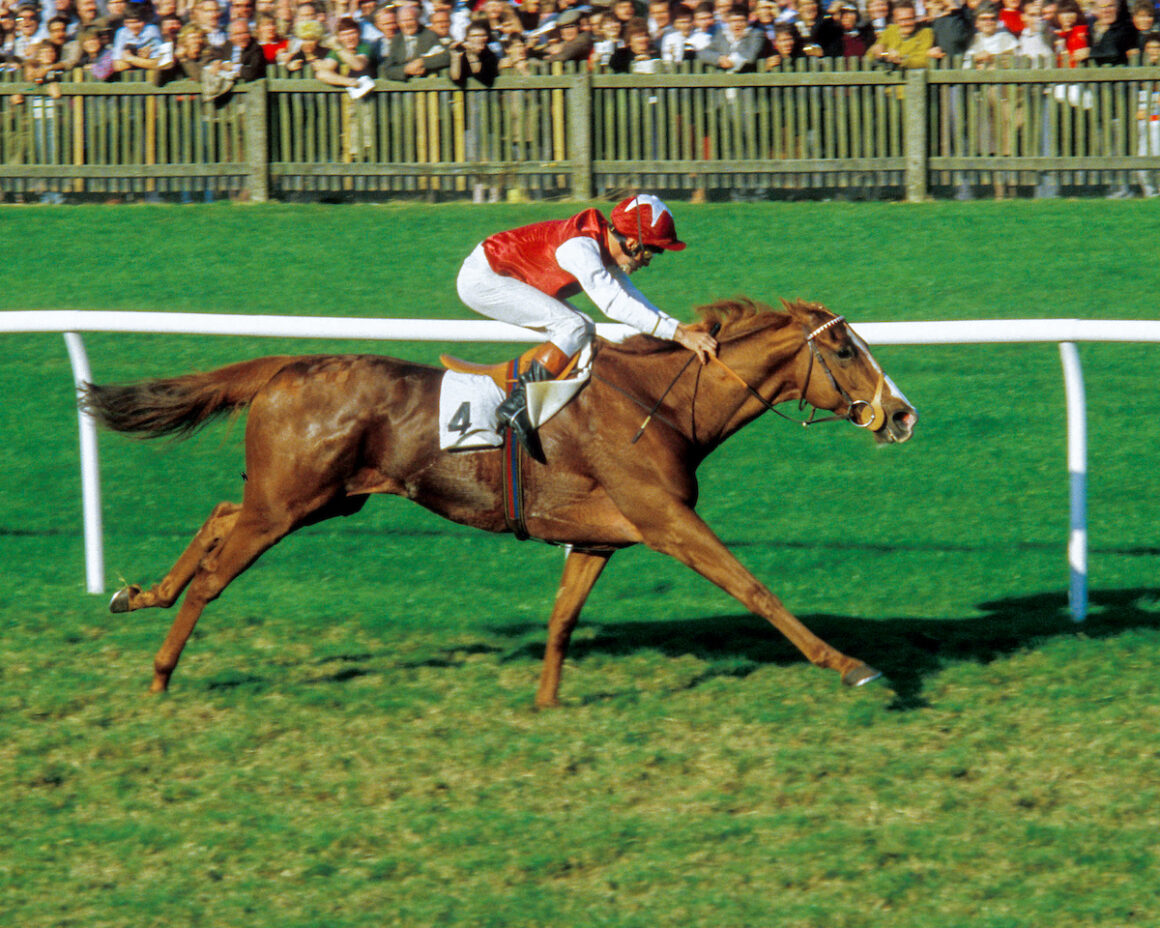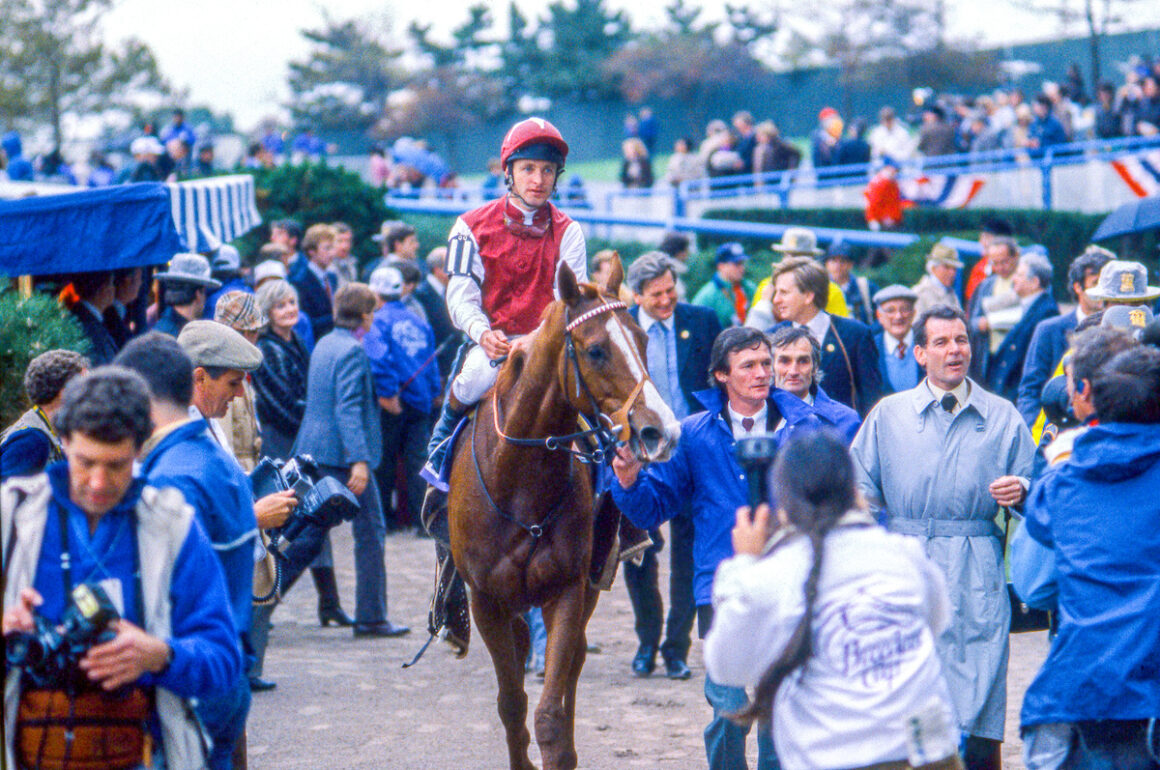 A star is born
Born at Marcos Lemos's Warren Hill Stud in Newmarket. She is sent into training with Clive Brittain.
Narrowly beaten
beaten a neck by Desirable in the Cheveley Park Stakes at Newmarket.
First major success
Victory in the 1000 Guineas at Newmarket.
A new dawn
Sheikh Mohammed buys her for an undisclosed sum.
Record breaker
becomes the first filly to win the Eclipse Stakes in the race's 99-year history.
Five-star performance
outstanding winner of the Champion Stakes at Newmarket.
More records tumble
becomes the first British-trained horse to win at the Breeders' Cup.