Nijinsky
Nijinsky showed himself to be cut from a different cloth when scooping the Triple Crown in 1970. It is a feat that has not been achieved since, and his wonderful exploits are recognised today with his place in the QIPCO British Champions Series Hall Of Fame.
Racehorses with the speed to beat the best over eight furlongs in the 2000 Guineas at Newmarket in May; the prowess to then succeed over 12 furlongs in the Derby at Epsom the following month; before prevailing over an extended 14 furlongs in the St Leger at Doncaster in September are the rarest of breeds.
You need a remarkably versatile thoroughbred blessed with speed, stamina and courage to pull off the Classic treble, not to mention connections up for the challenge. Nijinsky made it look easy, yet only Nashwan (1989), Sea The Stars (2009) and Camelot (2012) have subsequently won the first two legs of the Triple Crown, let alone all three. Of that trio, only Camelot was given the opportunity of completing the full house, but he came up short.
Nijinsky sprinkled magic everywhere he went and enhanced the reputations of his trainer, Vincent O'Brien, and regular jockey, Lester Piggott, and also helped provide vital early momentum for an exciting new stallion in Northern Dancer.
It was love at first sight for O'Brien when he saw the future Nijinsky at a yearling sale in Toronto in August 1968. He had been asked to attend by leading American owner Charles Engelhard, primarily to consider the merits of a well-touted son of the legendary Ribot. But the trainer was unimpressed by him and his eye was instead drawn to the striking bay with three white socks and a star on his forehead.
He was bought for $84,000 (the equivalent of about $645,000 today) and shipped back to Ballydoyle. It was Engelhard's wife, Jane who named him after Vaslav Nijinsky, the famous ballet dancer, who had declared on his deathbed, 18 years earlier, that he would return one day reincarnated as a horse. The dancer's widow, Romola, would subsequently place bets of £25 on him every time he raced.
During his early days, Nijinsky provided challenges. He was nervy, reluctant to work and had digestive issues. But patience and careful handling helped him quickly progress. He won his first four races, including the Railway Stakes – when he beat the Ribot colt (Northern Monarch) who O'Brien had rejected – and Beresford Stakes, each time ridden by Liam Ward. A convincing victory under Piggott in the Dewhurst Stakes, at Newmarket, confirmed his status as Europe's champion two-year-old.
He was now a hot favourite for the 2000 Guineas and over the winter he filled into his substantial frame even more. He had a great presence, often dwarfing his rivals in the paddock.
After winning the Gladness Stakes on his return, against older rivals, he started at 4/7 to master his 13 rivals at Newmarket. The result was never in doubt, Nijinsky breezing home by two-and-a-half length from Yellow God.
The Derby would require a much deeper breath. Nijinsky was not certain to stay, handle the track or cope with the hullabaloo of the big day. The gifted French raider, Gyr, was among the opposition, plus an untimely bout of colic on the eve of the race had to be overcome.
Nijinsky started 11/8 favourite but two furlongs out, deep into unknown territory with Gyr leading the field, the outcome was still in the balance. For the first time, Piggott had to ask for more. The result was electric, Nijinsky accelerating clear to win by two and a half lengths in a rapid time, with the previously unbeaten Stintino another three lengths back in third.
Racing's new superstar had gone to another level, with easy victories the Irish Derby, at The Curragh, and King George VI and Queen Elizabeth Stakes, at Ascot, adding more sparkle. In the latter contest, he won in a canter from Blakeney, who had won the Derby the previous year, and Piggott later asserted it was his finest moment. "That day he was the most impressive horse I ever sat on," he said in his book, Lester's Derbys.
There had not been a Triple Crown winner since Bahram, owned by the Aga Khan, in 1935, but it looked at Nijinsky's mercy provided he could steer clear of misfortune and keep galloping for an extra quarter of a mile.
A bout of ringworm, in August, meant he had a far from ideal preparation but he duly extended his unbeaten sequence to 11. The margin of victory over Meadowville was only a length but Piggott exuded confidence throughout. Nijinsky undoubtedly had to show courage after his health issues, though, and lost 29lb, a significant amount even for a half-tonne thoroughbred.
Nijinsky seemed unbeatable but he would end his career with successive reverses in the Prix de l'Arc de Triomphe and the Champion Stakes. His head defeat at the hands of Sassafrass in the Arc caused acrimony, with O'Brien and most of the racing public blaming Piggott for giving Nijinsky too much to do. Piggott, for his part, pointed to his wide draw and being hampered in running, plus suggested his partner was past his best for the year.
Thirteen days later, Nijinsky lined up in the Champion Stakes at Newmarket. However, he was very edgy before the start and an inferior rival,  Lorenzaccio, mastered him. His earlier exploits had undoubtedly caught up with him.
The losses were a product of the daring way that Nijinsky was campaigned and in no way diminished the memory of those flawless days in the summer. He was retired to stand at stud in Kentucky after being syndicated for $5,440,000 (now about $38.2 million) and, as a stallion, sired a long list of top winners over a range of distances. He remains the only stallion to sire the winners of the Derby (Shahrastani) and Kentucky Derby (Ferdinand) in the same year (1986).
An hour-long movie, A Horse Called Nijinsky, voiced by Orson Welles, was shown in British cinemas and those who guided him scooped the 1970 BBC Sports Personality of the Year Team Award.  Nijinsky died, aged 25, on April 15, 1992 and is buried in Kentucky. Bronze statues of him decorate Ballydoyle plus The Curragh.
Today, Nijinsky is remenbered in the Hall of Fame alongside two other giants of the early 1970s, Brigadier Gerard and Mill Reef who would follow just one year later.
Career Highlights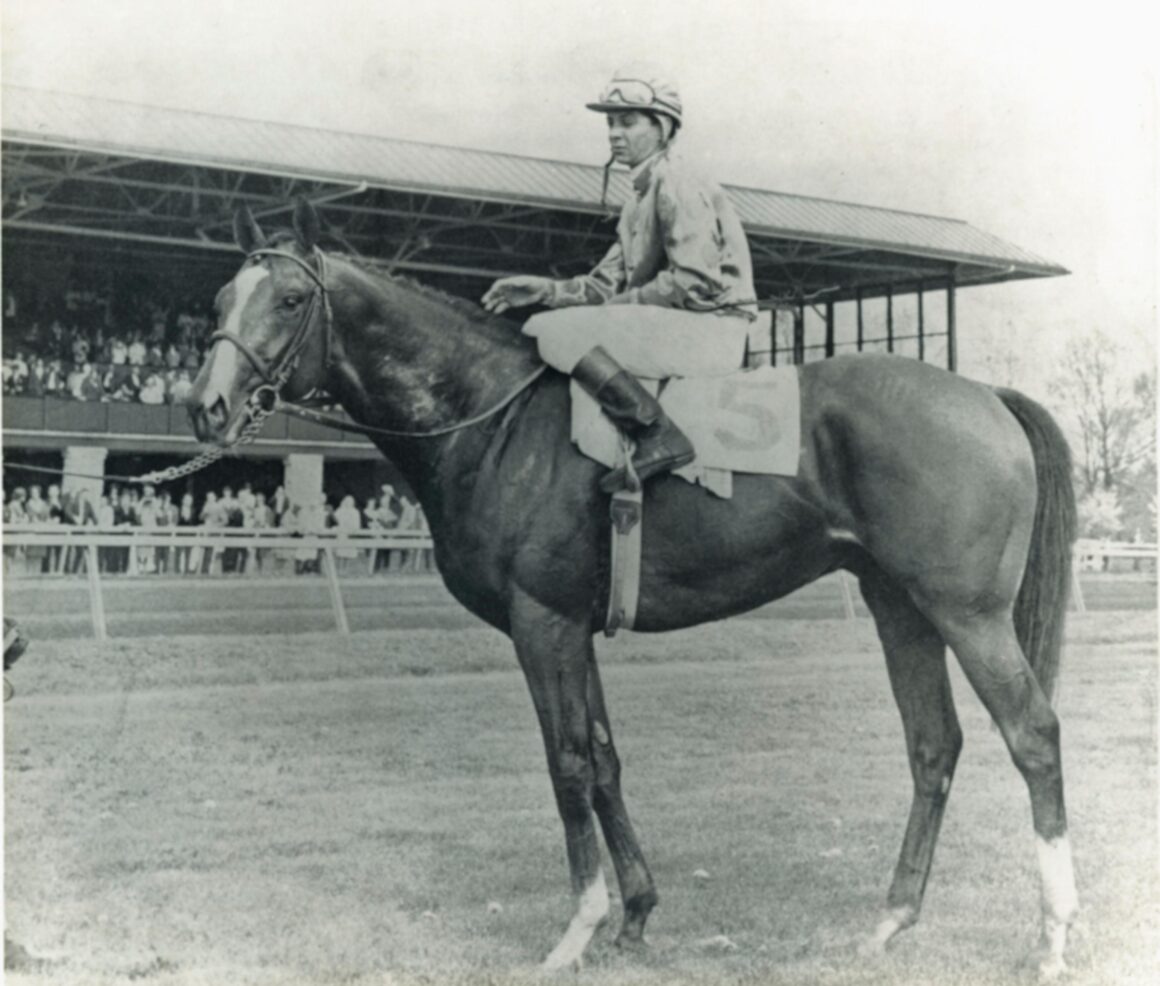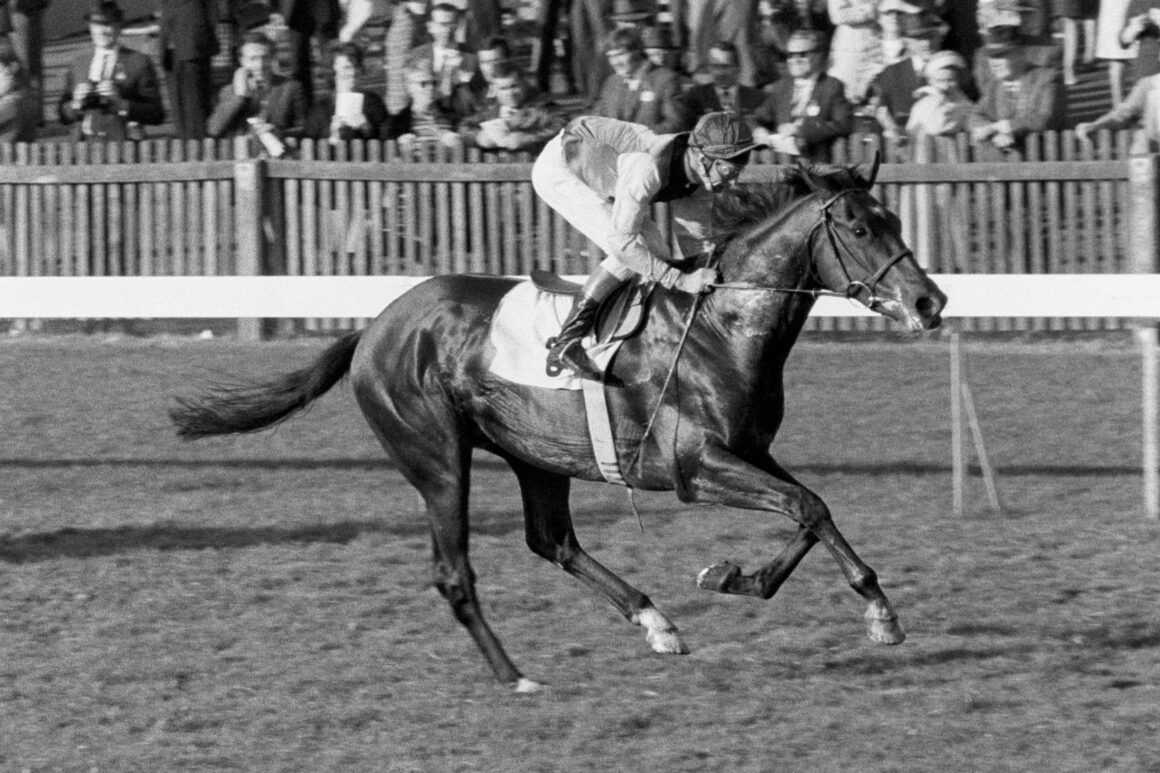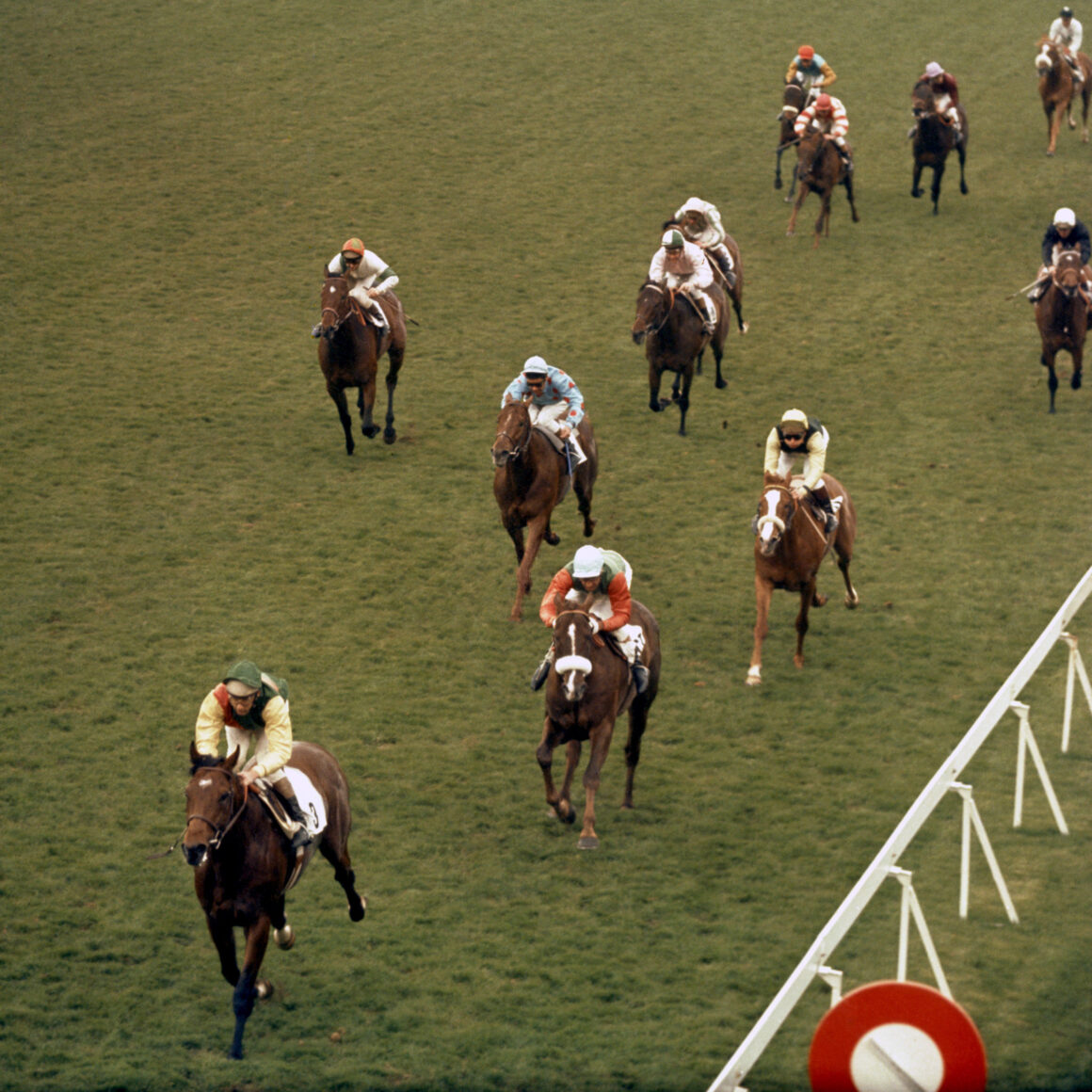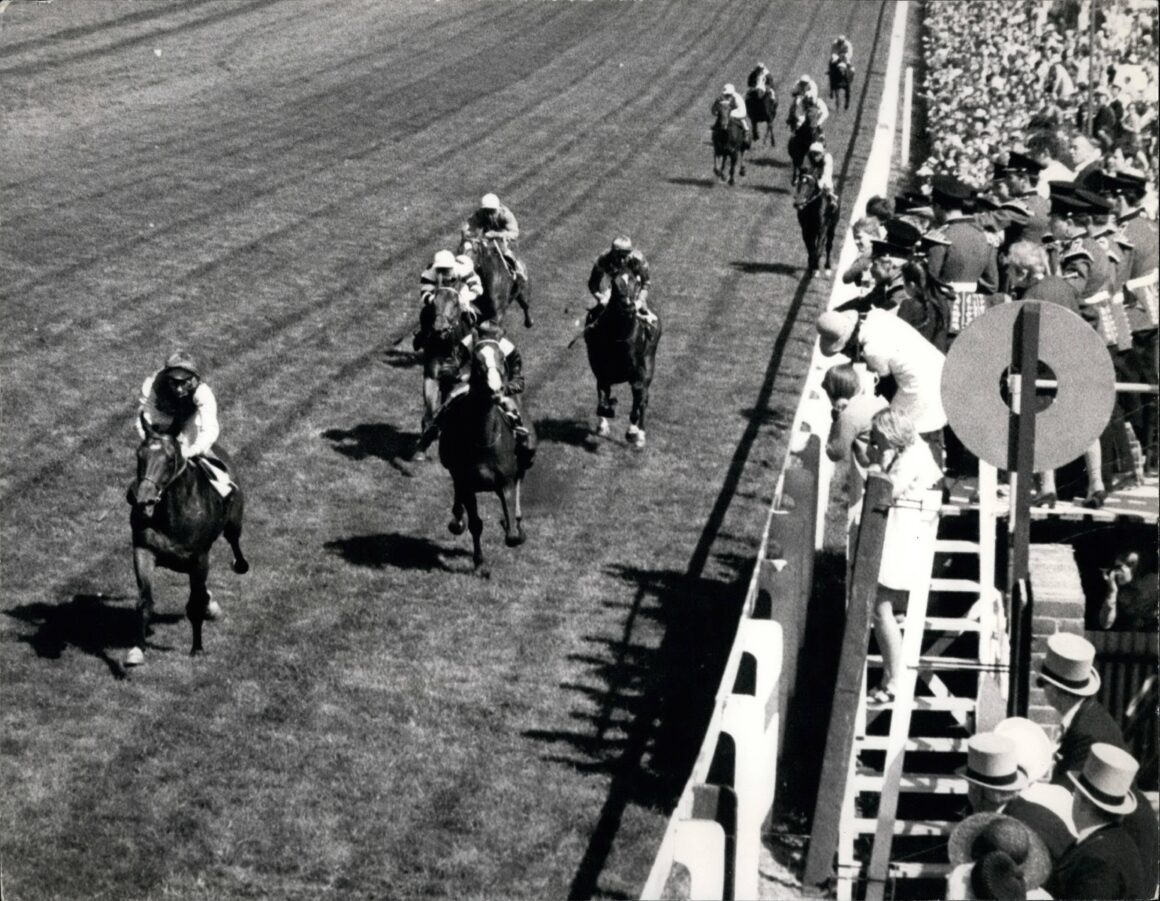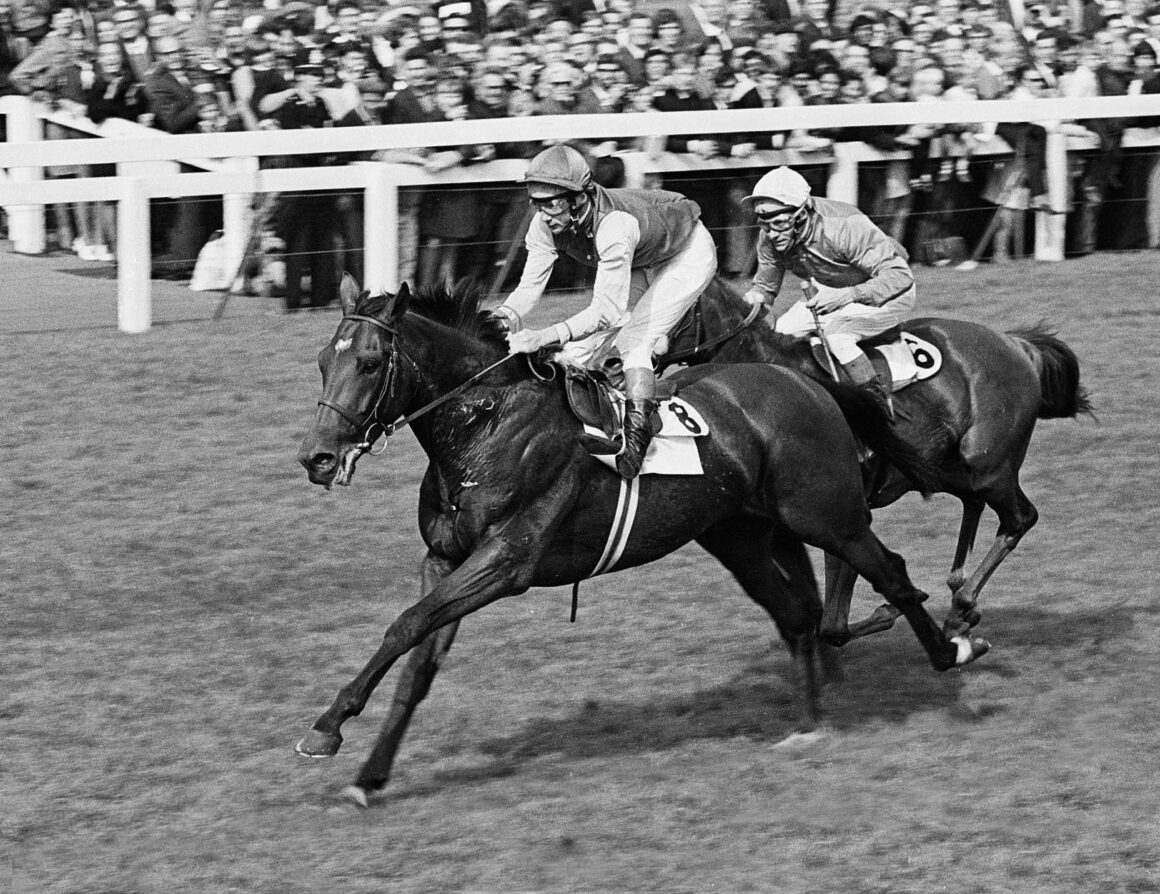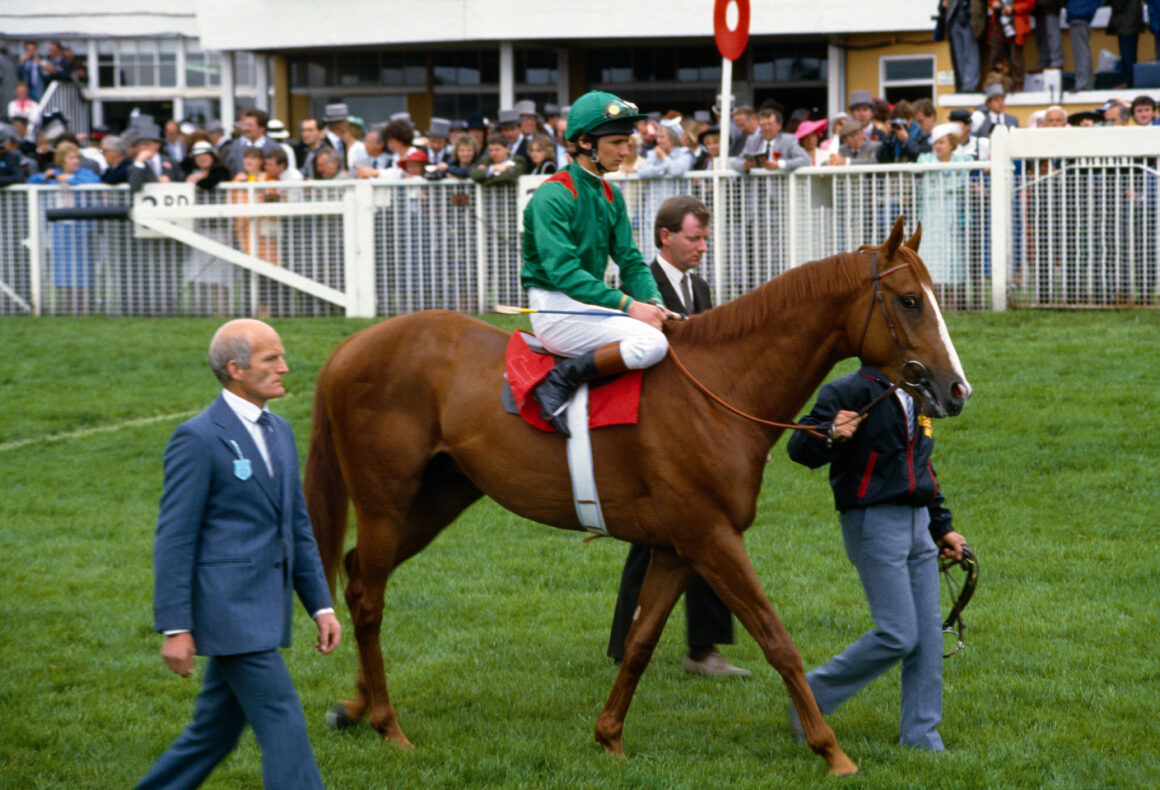 Northern Dancer
Born in Ontario, Canada. He was one of Northern Dancer's (pictured) first offspring
Dewhurst Stakes
Wins the Dewhurst Stakes at Newmarket and, unbeaten in five starts as a juvenile, is crowned champion two-year-old
Classic winner
A majestic winner of the 2000 Guineas at Newmarket
The Derby, Epsom
Emphatic winner of the Derby at Epsom despite a late health scare
The Triple Crown
Becomes the first horse in 35 years to clinch the Triple Crown with victory in the St Leger at Doncaster
Proud Father
Becomes the only stallion to sire the winners of the Derby and Kentucky Derby in the same year (Shahrastani, 1986 Derby winner pictured)
---
Other Accolades
15th British Triple Crown winner