Pat Eddery
Pat Eddery soared to the top as a jockey from an early age and stayed there for the next three decades. Today, we recognise his wonderful career by posthumously inducting him into the QIPCO British Champions Series Hall of Fame. 
Eddery was champion 11 times between 1974 and 1996, and accumulated more than 6,000 winners in his career with 4,633 of them being achieved in Britain – a figure exceeded only by the legendary Sir Gordon Richards, who finished with 4,870. 
His riding style in tight finishes made him instantly recognisable, as he would often bounce in the saddle when requiring more from his mounts. It was unbelievably effective, with his phenomenal achievements speaking for themselves. "His style certainly can't be replicated, that unusual bounce he did as he pushed a horse out, but it's what made him so unique," says his daughter, Natasha Eddery, herself an accomplished showjumper.  
Derby winners Grundy, Golden Fleece and Quest For Fame were among his 14 British Classic winners, while he was associated with many other champions such as El Gran Senor, Zafonic, Danehill, Sadler's Wells, Warning, and the mesmerising Dancing Brave – one of four Prix de l'Arc de Triomphe winners for him in the 1980s. 
 In addition, he won the "Race of the Century" aboard Grundy and helped British trainers gain landmark first wins at the Breeders' Cup, aboard Pebbles, and in the Japan Cup, on Jupiter Island. For good measure, he also became the first jockey since Richards, 48 years earlier, to chalk up 200 winners in a season.
Such giddy heights were in the realms of fantasy for Eddery when he began his career. Born on March 18, 1952, on the outskirts of The Curragh Racecourse, he was one of 13 children for his parents, Jimmy and Josephine. Pat was their sixth child. 
 Jimmy was himself a jockey, and Pat yearned to emulate him from an early age. He left school aged just 13 and began at the yard of Seamus McGrath, in Ireland, before venturing to England and serving the rest of his apprenticeship with Frenchie Nicholson in Cheltenham. 
Eddery's first ride in Britain was Dido's Dowry at Aintree in 1968, a dozen days after his 16th birthday. He was unshipped from the filly before finishing sixth on a card that also featured an unheralded three-year-old called Red Rum. Much bigger days lay in store for both. 
Seventy rides and 390 days would pass before Eddery finally rode his first winner, Alvaro, at Epsom Downs. But once off the mark, the winners flowed. He ended the year fourth in the apprentices' table with 23 victories, including Sky Rocket in the Wokingham Stakes at Royal Ascot, the first of 73 triumphs for him at the biggest Flat meeting of them all. 
 Two years later, in 1971, he was Champion Apprentice, and just three years after that, aged 22, he became the youngest Champion Jockey for 50 years, at the main expense of none other than Lester Piggott, who had ruled in eight of the previous ten years. Their title battle went to the final day of the season, with Eddery, by now No 1 jockey for Lambourn-based trainer Peter Walwyn, prevailing 148-143. 
He would become Champion for the next three years, with victories on Grundy being highlights along the way. The pair combined for an emphatic success in The Derby, and then edged out St Leger winner Bustino by a neck in an epic renewal of the King George VI and Queen Elizabeth Stakes at Ascot. 
Bustino, trained by Dick Hern, was accompanied by two pacemakers (all in the same ownership) in an attempt to bring his stamina into play and expose any chinks in Grundy's stamina. The relentless relay-type gallop led to Grundy shattering the course record by two-and-a-half seconds. In his book, To Be A Champion, Eddery said: "In terms of pure racing excitement I am not sure it is impossible to beat that day. My chap was so tough, so brave. He kept answering every question I posed." 
Eddery enjoyed eight fruitful years with Walwyn, but the lure of Ballydoyle was impossible to resist when Vincent O'Brien came calling in 1980. Eddery's retainer with him did not begin until the next year, but the pair got off to a dream start with Detroit's victory in the Arc. 
 The new partnership meant Eddery sacrificing British title challenges but he was Champion in Ireland in 1982, the same year that Golden Fleece provided him with a second Derby success. The colt was a spectacular winner at Epsom, but never ran again. 
Eddery had five successful years with O'Brien but his thirst for more championship challenges and a home routine drew him back to England. Prince Khalid Abdullah, head of the Juddmonte empire, snapped up his services. He had transferred from one powerful operation to another, speaking volumes for the regard he was held in. 
A permanent link-up with Abdullah was already on the cards when Eddery partnered Dancing Brave in the Arc in 1986. It was a deep renewal, but the colt had been a superb winner of the 2000 Guineas, Coral-Eclipse and King George that summer, plus been an unlucky loser in The Derby. 
Dancing Brave was hugely popular with racegoers and 10,000 British fans travelled to Paris. If the pressure was on, then Eddery, who had won the King George on him, did not show it. He anchored Dancing Brave at the back of the field and let all the others play their hands before unleashing him with a withering run down the outside to win going away. It was a spell-binding performance by horse and jockey. "Dancing Brave won in the style of one of the greatest horses I have ridden, seen or dreamed about," he said. 
  Eddery reclaimed his Champion Jockey crown that year and ruled a further five times in 1988, 1989, 1990, 1991, 1993 and 1996. There were also near-misses, such as in 1987 when his tally of 195 winners was two fewer than Steve Cauthen. His best haul was 209, achieved in 1990. For the majority of his career, his booking agent was Terry Ellis, his brother-in-law. 
He retired in 2003, before starting training in 2005. He was unable to replicate anything like the success he enjoyed as a jockey, but did chalk up another 117 winners. Sadly, he battled alcoholism and died on November 10, 2015, aged 63, after suffering a heart attack. 
 Piggott was among many to pay tribute, saying: "Pat was a natural horseman. He exuded class and I doubt you'd find a jockey with a sharper tactical brain or stronger in a finish." And Frankie Dettori said: "I sat next to him pretty much every day for 15 years and we used to call him ''God' because he was like God." 
 The Pat Eddery Stakes, a 7f Listed race for two-year-olds, is run in his memory at Ascot every July. 
His daughter Natasha says: "Entering the Hall of Fame would have made him so proud. I only wish he were still here to experience this special moment. It's one that my family and I will cherish." 
Career Highlights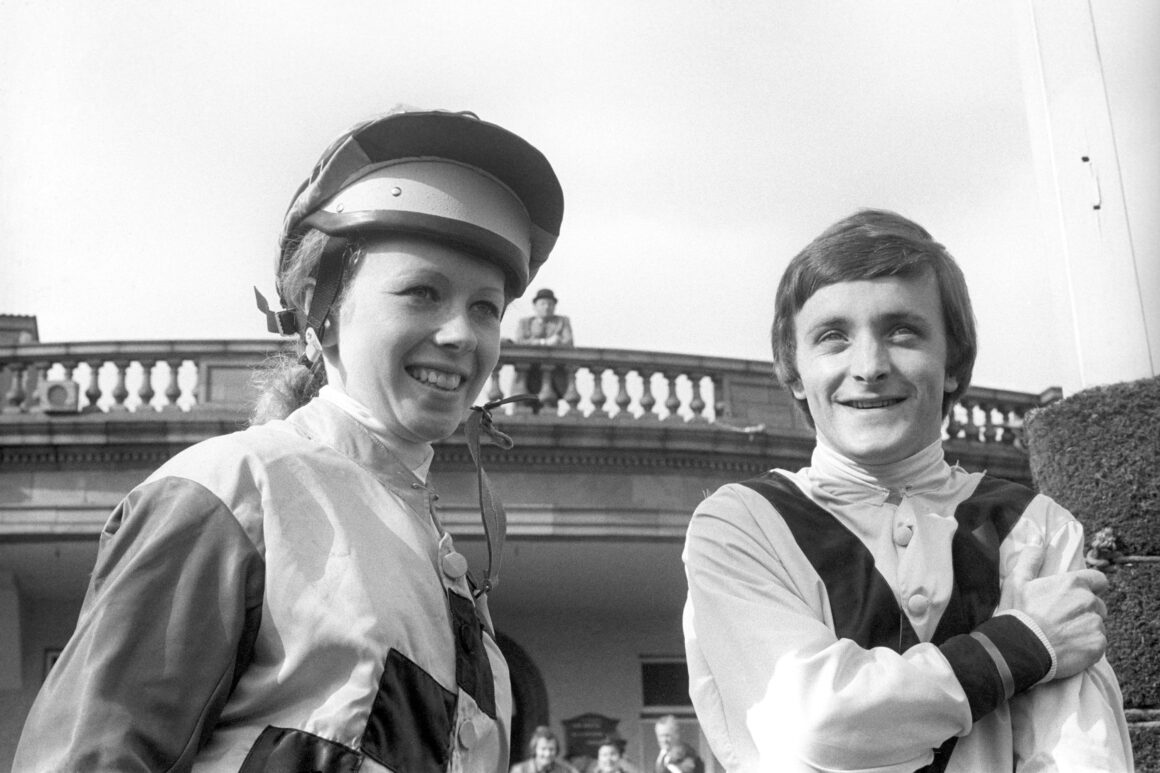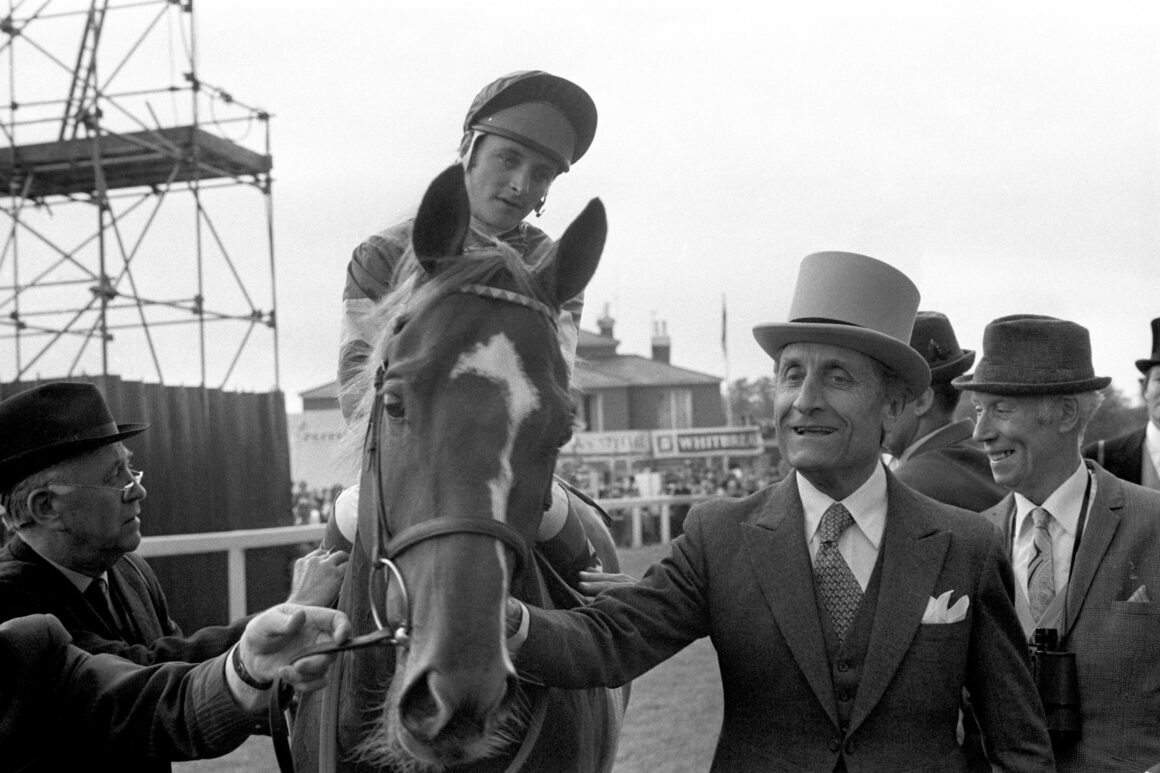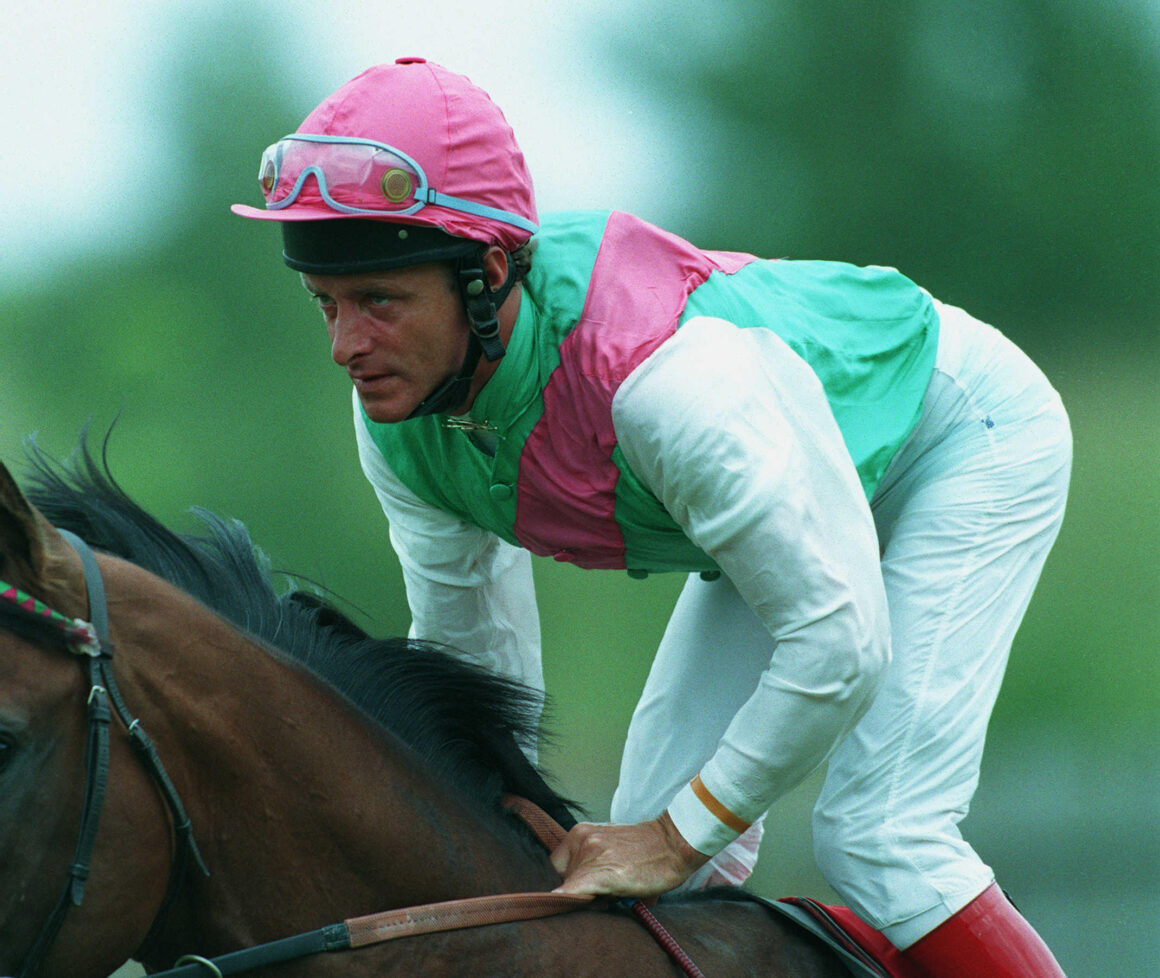 Champion Apprentice
Becomes Champion Apprentice, with 71 winners
Epsom Derby
Wins The Derby on Grundy for his main employer, Peter Walwyn, plus the King George VI and Queen Elizabeth Stakes at Ascot on the same colt. It's remembered as "The Race of the Century".
Prix de l'Arc de Triomphe
Guides Dancing Brave to a memorable win in the Prix de l'Arc de Triomphe. In the same year he wins the Japan Cup on Jupiter Island for Clive Brittain – the first time a British-trained horse had won the race.
Epsom Derby
Wins The Derby on Quest For Fame and The French Derby on Sanglamore. Champion Jockey for the third successive year with 209 winners. The last rider to have ridden 200 winners in a season had been Sir Gordon Richards in 1952
Retirement
Retires from the saddle having ridden more than 6,000 winners – 4,632 of them in Britain.