Mill Reef
Mill Reef provided proof that big things can come in small packages. What he lacked in inches, he made up for in brilliance and courage with his convincing win in the 1971 Derby being among many glorious highlights.
He excelled in each of his three seasons under the guiding hand of trainer Ian Balding and, but for misfortune and injury, might easily have achieved even more.
Mill Reef thumped the majority of horses who he met on the racecourse and, as a four-year-old, stared the Grim Reaper in the face and beat him, too. He would go on to become a champion stallion and, 50 years after his famous Classic triumph at Epsom, he is the latest equine star to be inducted into the QIPCO British Champions Series Hall of Fame.
His breeder-owner Paul Mellon named him after the luxurious Mill Reef Club in Antigua and the beautiful bay, who stood at 15.2 hands, gave him many memorable days in the sun.
The young colt quickly made an impression at Balding's Kingsclere base and the trainer suspected he had something special on his hands during an early piece of work when he instructed John Hallum, Mill Reef's work rider, to do no more than get upsides his lead horse and then "just let him go a stride faster".
Mill Reef duly moved alongside his companion,  and then zoomed about 20 lengths clear. "John, I told you to just go a stride faster," Balding said as the pair walked back towards him. "Guvnor, I promise you, that's all I was doing," Hallum replied.
It was no great surprise to those closest to the horse, then, when he won easily on his debut at Salisbury before confirming himself as out of the ordinary in the Coventry Stakes at Royal Ascot, where he galloped to an eight-length win.
He then suffered one of only two career losses when beaten a short head by My Swallow in the Prix Robert Papin at Maisons-Laffitte. An arduous journey to France and poor draw were hindrances, while My Swallow was himself an exceptional juvenile.
That loss was merely a small bump in the road, with Mill Reef winning the Gimcrack at York in spectacular style by ten lengths on his next start. Balding had reservations about running on the prevailing heavy ground but Mellon had travelled over from America to watch his young star for the first time, and so he took his chance. A four-length victory in the Dewhurst at Newmarket was to follow.
Mill Reef won the Greenham Stakes at Newbury on his return in 1971 and then turned the tables on My Swallow in a memorable 2000 Guineas, but neither could live with the brilliant Brigadier Gerard, who would end his own spectacular career having won 17 of his 18 races.
"I thought Mill Reef was the best two-year-old I had ever seen and therefore if he didn't win a Guineas I would never win a Classic," Balding said. "I just couldn't get over it when he was beaten. It was such a shock."
Mill Reef would never be beaten again in his 14-race career. Despite a pedigree that hinted at stamina limitations, he had won the Derby, Eclipse, King George VI and Queen Elizabeth Stakes plus Prix de l'Arc de Triomphe by the end of the year.
Geoff Lewis, his regular jockey, was confident he would stay and the combination enjoyed a fluent three-length victory over Linden Tree at Epsom. Lewis also won the Oaks and Coronation Cup at the meeting, but nothing compared with the way Mill Reef glided around the course before easing clear. Balding had a tougher trip that day, jogging the final three miles to the course after getting stuck in traffic.
In the Eclipse at Sandown Park, Mill Reef brushed aside French raider Caro by four lengths before landing the King George VI and Queen Elizabeth Stakes at Ascot by six lengths from Ortis, the Italian Derby victor.
Concerns that his exploits might catch up with him when he lined up in the 50th running of the Prix de l'Arc de Triomphe at Longchamp in October proved unfounded as he won by three lengths in a record time from French filly Pistol Packer.
Mill Reef picked up from where left off as a four-year-old when winning the Prix Ganay back at Longchamp by ten lengths on his reappearance. It indicated he was as good as ever, if not better, but next time his supporters were perplexed when he had to pull out all the stops to win the Coronation Cup at Epsom by a neck.
It transpired that he was suffering from a virus and, as a consequence, plans for an eagerly-anticipated rematch with his Guineas conqueror, Brigadier Gerard, in the Eclipse had to be scrapped.
Having recovered, connections targeted a second Arc and announced he would race on at five. But then disaster struck during a piece of routine work on the final day of August, with Mill Reef shattering a cannon bone. "The most awful moment of my whole life," Balding said.
Mill Reef faced his biggest battle of all and the odds were against him surviving. Veterinary surgeon Jim Roberts performed a seven-hour operation at Kingsclere. Pins and plates were painstakingly fitted, with a cast adding further protection.
The operation was a success, with Mill Reef's calm temperament and indomitable spirit being other factors in him pulling through. He would prosper for another 14 years, going on to become a top stallion at The National Stud in Newmarket. His progeny included Derby winners Shirley Heights and Reference Point.
Statues of him stand proudly at Kingsclere and The National Stud, while the Mill Reef Stakes, a Group Two race for two-year-olds, has been run in his honour at Newbury since 1972.
Career Highlights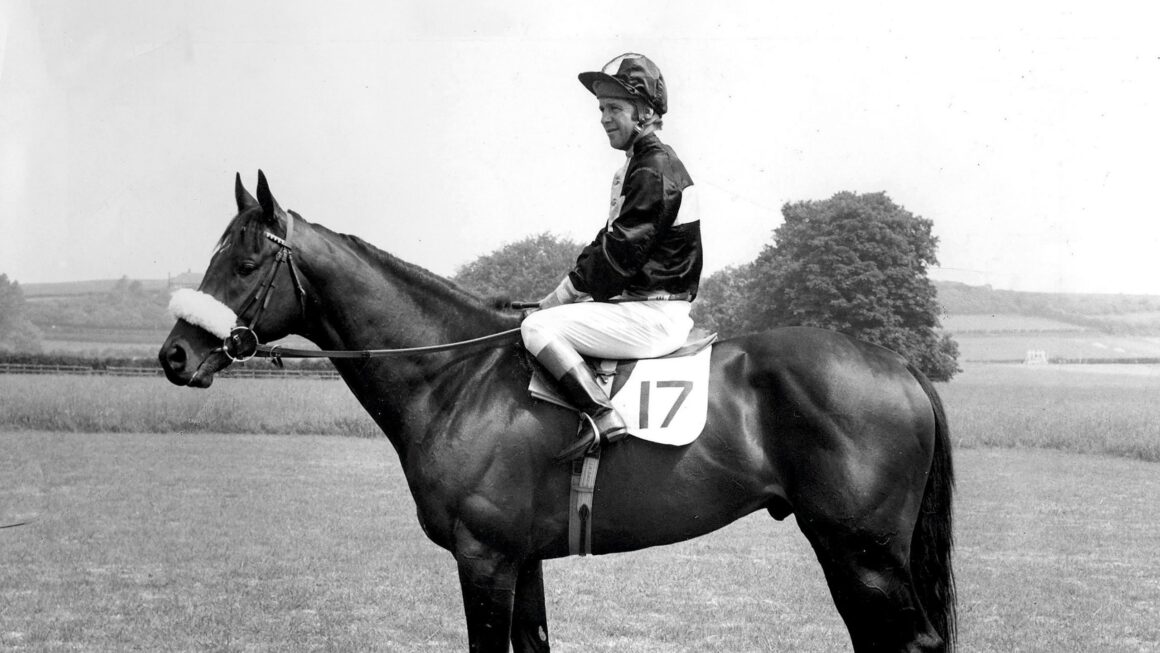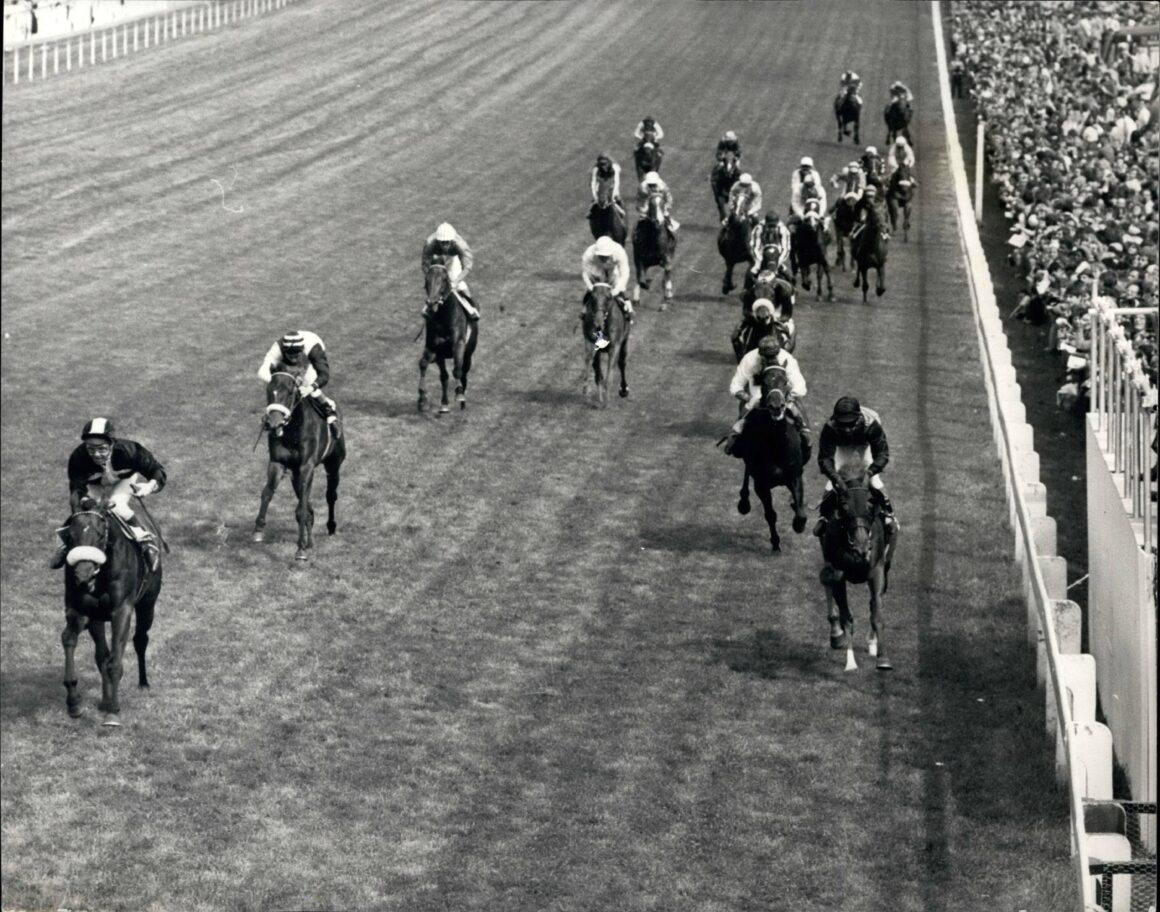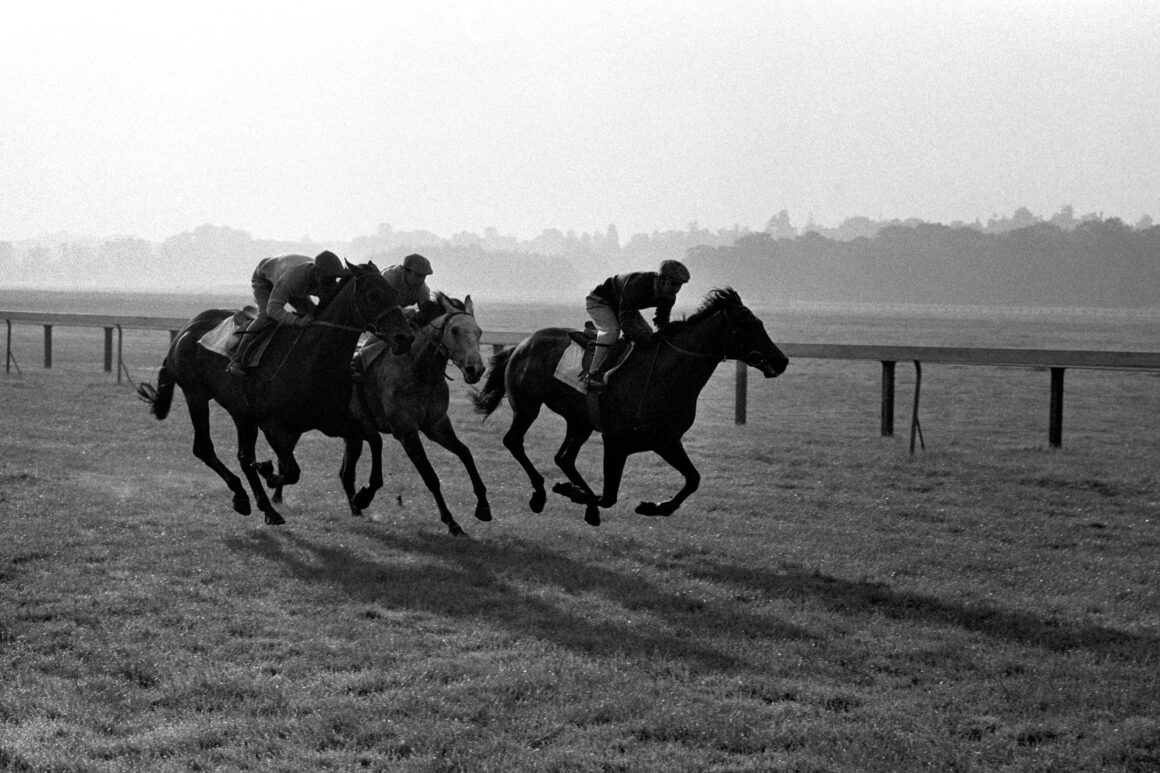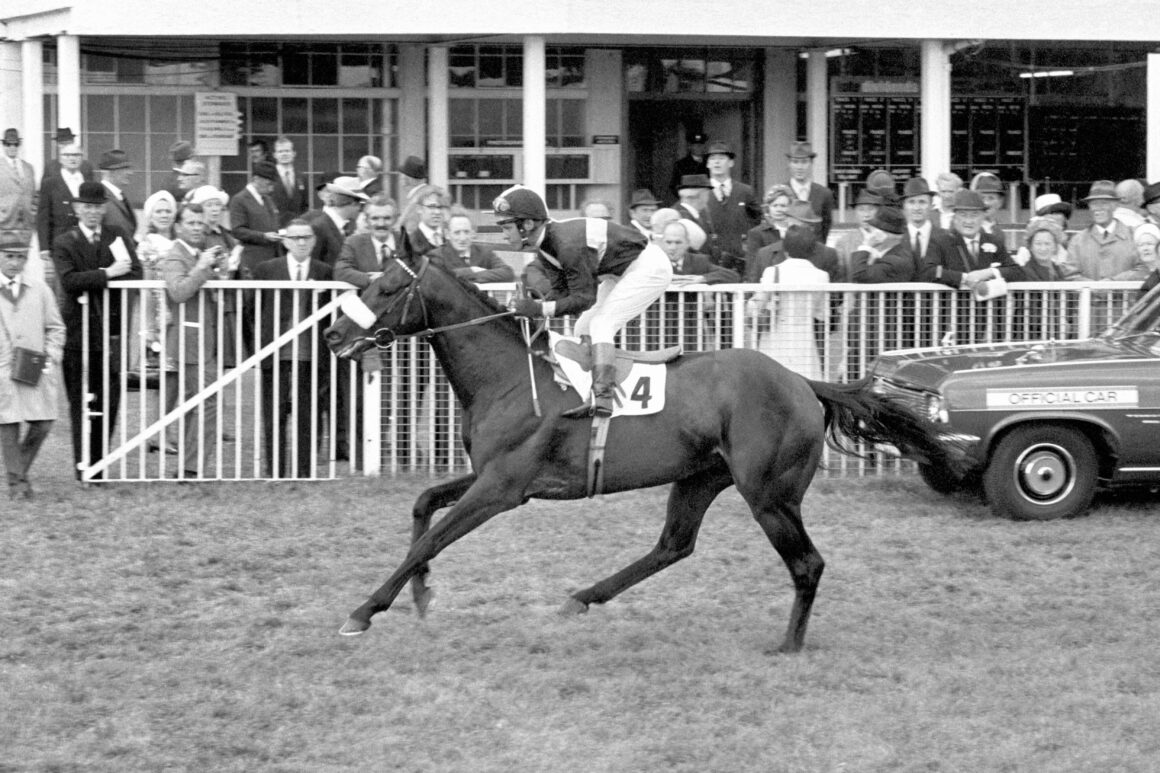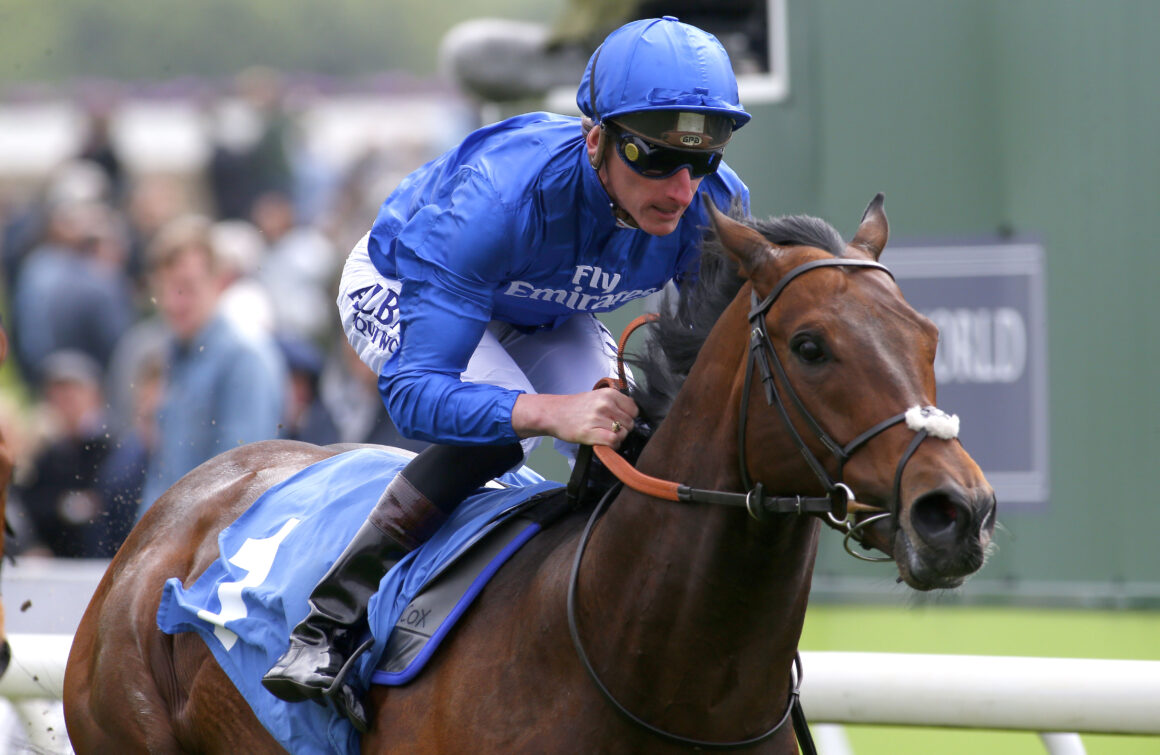 Gimcrack Stakes, York
Romps home by ten lengths in the Gimcrack over 6f at York
The Derby, Epsom
Defies stamina doubts with an emphatic win in the Derby at Epsom
Prix de l'Arc de Triomphe
Caps a great season with victory in the Prix de l'Arc de Triomphe (pictured completeing preparation work at Newbury)
Coronation Cup, Epsom
Lands the Coronation Cup at Epsom in what proves his final race
Mill Reef Stakes, Newbury
The 6f Mill Reef Stakes, a Group 2 contest, is run annually at Newbury (Harry Angel, pictured, won the race in 2016)
---
Other Accolades
Timeform Rating 141
Leading Sire in Great Britain (1978 and 1987)