Brigadier Gerard
The best racehorse in Britain in the 20th century? Brigadier Gerard stated his case time and again during a phenomenal career, and joins other exalted performers in the QIPCO British Champions Hall of Fame.
He famously won 17 of his 18 races, including his first 15, and is remembered as one of the greatest milers there has been, although he also shone over further. In the majority of his races, he was simply a class apart.
His owner/breeder, John Hislop, was offered £250,000 for him after he had won each of his four races as a two-year-old, the equivalent of about £3.6 million now. "We didn't really refuse it. The horse was never for sale," Hislop said after his pride and joy had beaten Mill Reef and My Swallow on his return the following year in an epic renewal of the 2000 Guineas at Newmarket.
But let's go back to the start. Hislop had a well-related but winless mare called La Paiva, and paid £250 for her to be covered by Queen's Hassar, winner of the Lockinge and Sussex in 1963. Hislop named the resulting bay, born on March 5, 1968, after Sir Arthur Conan Doyle's fictional hero; but this Brigadier Gerard was to prove the real deal.
Sent into training with Dick Hern, he went off at 100/7 (more than 14/1) for his debut against four rivals in the 5f Berkshire Stakes at Newbury in 1970. Legend has it that the trainer's wife placed a Tote Jackpot bet that day and was successful in five of the six legs. The one race to slip through Mrs Hern's net, apparently, was the one which Brigadier Gerard contested after her husband had advised against including him.
Brigadier Gerard gave an early glimpse of his brilliance by galloping to an unexpected five-length win. Further victories at Salisbury and back at Newbury followed before he beat the odds-on Mummy's Pet by three lengths in the Middle Park Stakes at Newmarket.
Despite his flawless campaign, My Swallow and Mill Reef were officially rated marginally superior juveniles. The trio lost just one of their 17 races, when My Swallow beat Mill Reef by a short head in France.
When the three colts met in the Guineas the following spring, something was going to have to give. Mill Reef started the 6/4 favourite, having won the Greenham on his reappearance, with My Swallow, also successful on his return, 2/1. Brigadier Gerard lacked a prep run and went off at 11/2.
My Swallow, seeking a ninth successive win, made the running before Mill Reef took his measure. However, the battle of the market leaders was merely a side-show as Brigadier Gerard loomed into contention before surging three lengths clear under Joe Mercer, who rode him throughout his career. It was a commanding success in a race of the highest quality.
Mill Reef had been put in his place but would never be beaten again, dominating over longer distances. Meanwhile, Brigadier Gerard continued to rule over a mile and then, at the end of the year, a mile and a quarter. He left numerous top-class rivals floundering.
He followed up his Guineas victory with a hard-fought win on heavy going in the St James's Palace at Royal Ascot before successive front-running victories at Goodwood in the Sussex Stakes (by five lengths from Faraway Son) and Celebration Mile (by ten from Gold Rod). He then returned to Ascot to win the Queen Elizabeth II Stakes by eight lengths from Dictus before being upped to 1m 2f for the first time and signing off the year with a narrow success on soft ground in the Champion Stakes at Newmarket.
Ten races. Ten wins. And there was plenty more to come from him as a four-year-old in 1972. He won the Lockinge at Newbury by two-and-a-half length from Grey Mirage before following up in the Westbury Stakes at Sandown (now known as the Gordon Richards Stakes). Wins in the Prince of Wales's Stakes at Royal Ascot by five lengths in a course record time, and the Eclipse followed.
His connections were understandably keen to see if their all-conquering colt could be as effective over a mile and a half – it would further enhance his value as a stallion – and on his next start he returned to Ascot for the King George VI and Queen Elizabeth Stakes. Four other Classic winners stood in his way but Brigadier Gerard rose to the challenge, beating Irish St Leger winner Parnell by a length and a half, albeit he had to survive a stewards' enquiry after hanging across that rival.
Brigadier Gerard reverted to a mile and a quarter for his next start the following month, the inaugural running of the Juddmonte International Stakes at York (then known as the Benson And Hedges Gold Cup). He was up against the Derby one-two in Roberto and Rheingold, but few envisaged anything but win No 16.
It was not to be. Roberto set a searching gallop and did not stop, smashing the course record in the process. Brigadier Gerard gave honest pursuit but was beaten three lengths, despite also clocking a time inside the old record. The remainder were beaten out of sight.
In the aftermath, there were many theories as to why Brigadier Gerard had lost his 100 percent record, including him being off-colour. His connections were philosophical, jokingly suggesting the winner might have been stung by a bee.
Those who speculated that Brigadier Gerard's powers might be on the wane had to have a rethink when, back over a mile, he won a second Queen Elizabeth II Stakes – this time by six lengths in a new record time (by a second) despite fluffing the start. For a final hurrah, he signed off with a second Champions Stakes, taking the spoils by a length and a half from Riverman.
Brigadier Gerard was not so successful in his second vocation, as a stallion, but nothing could dim the memory of his exploits on the racecourse. He is annually remembered with the Brigadier Gerard Stakes, run at Sandown every May.
Career Highlights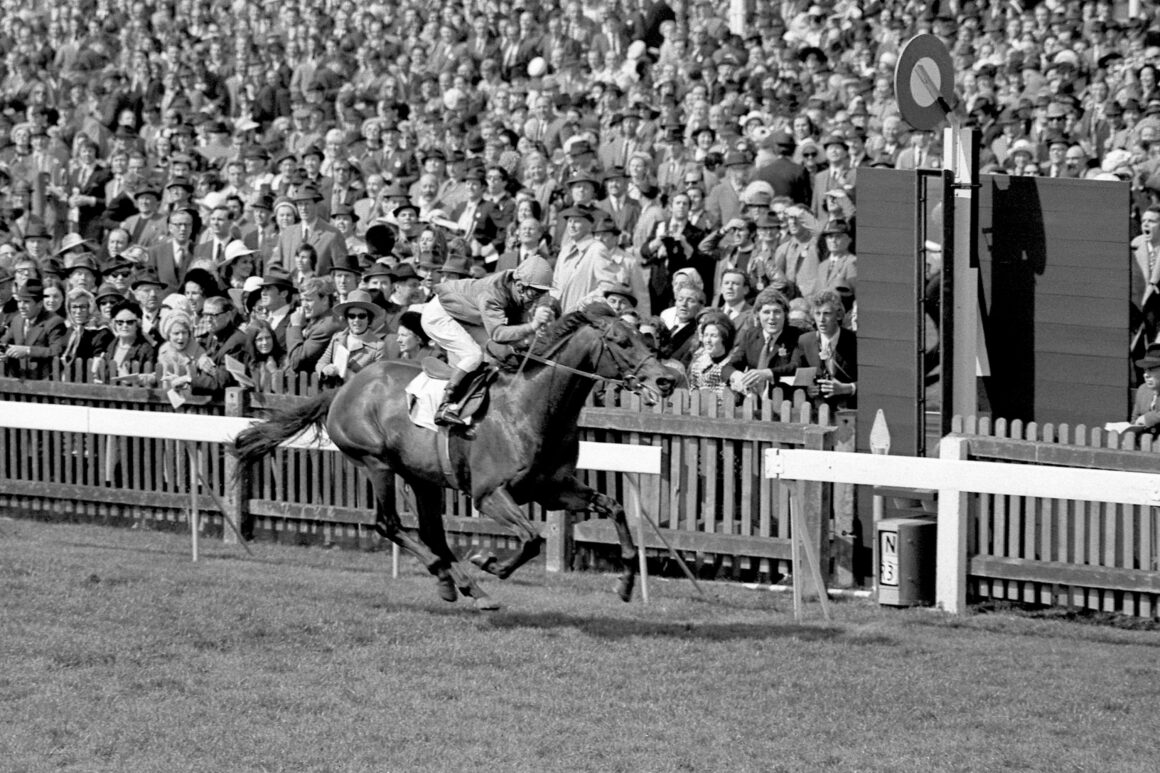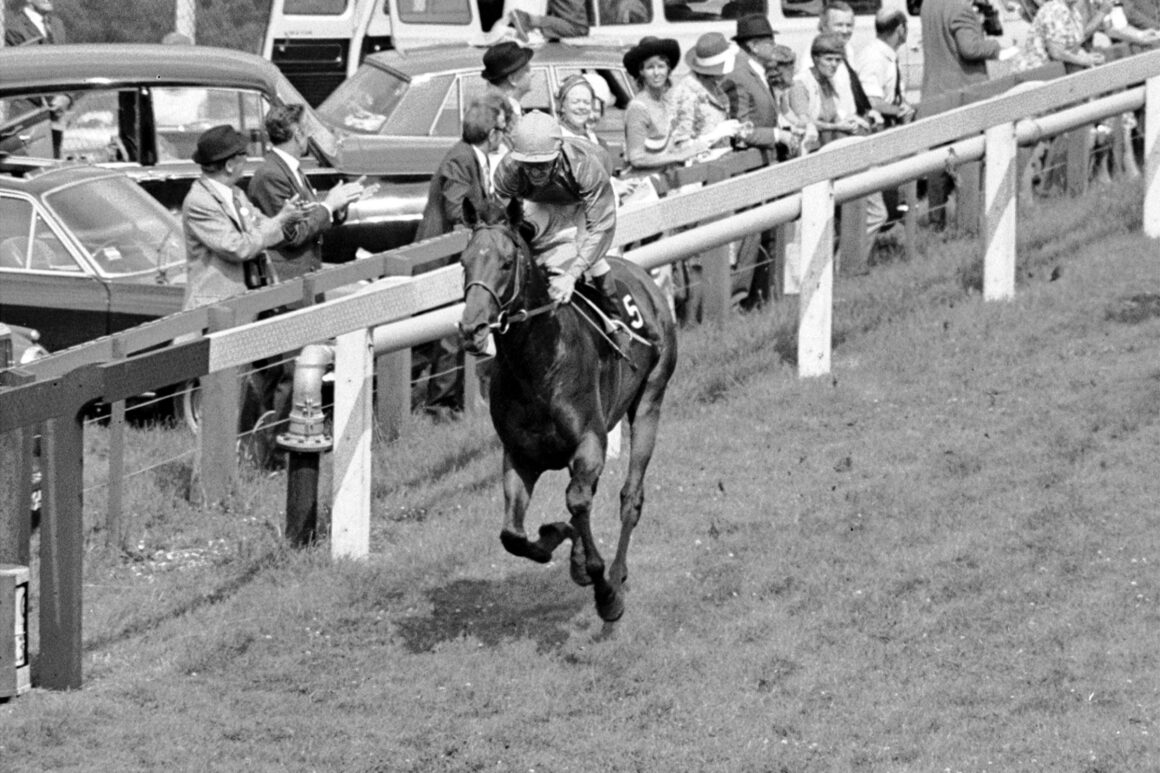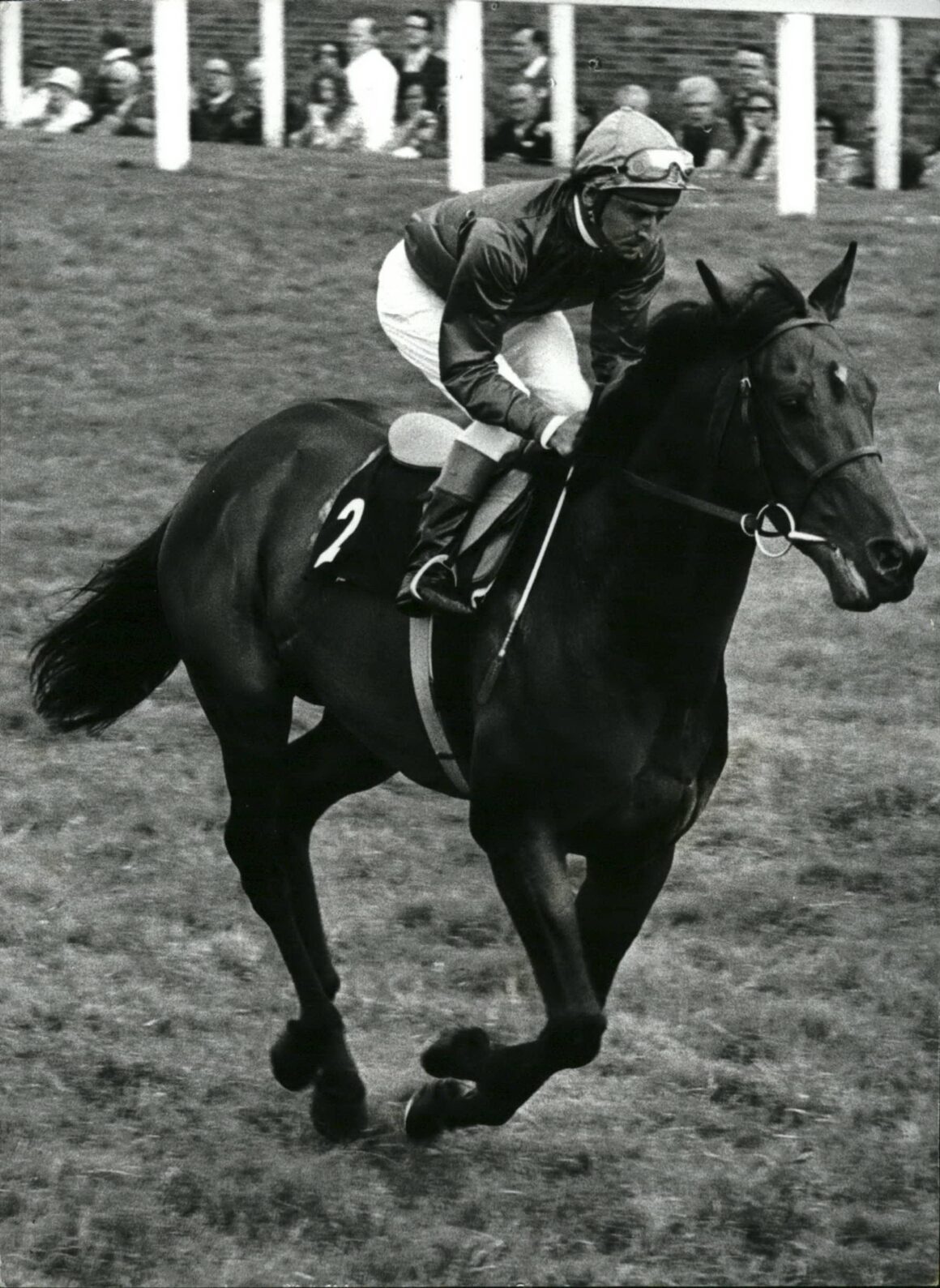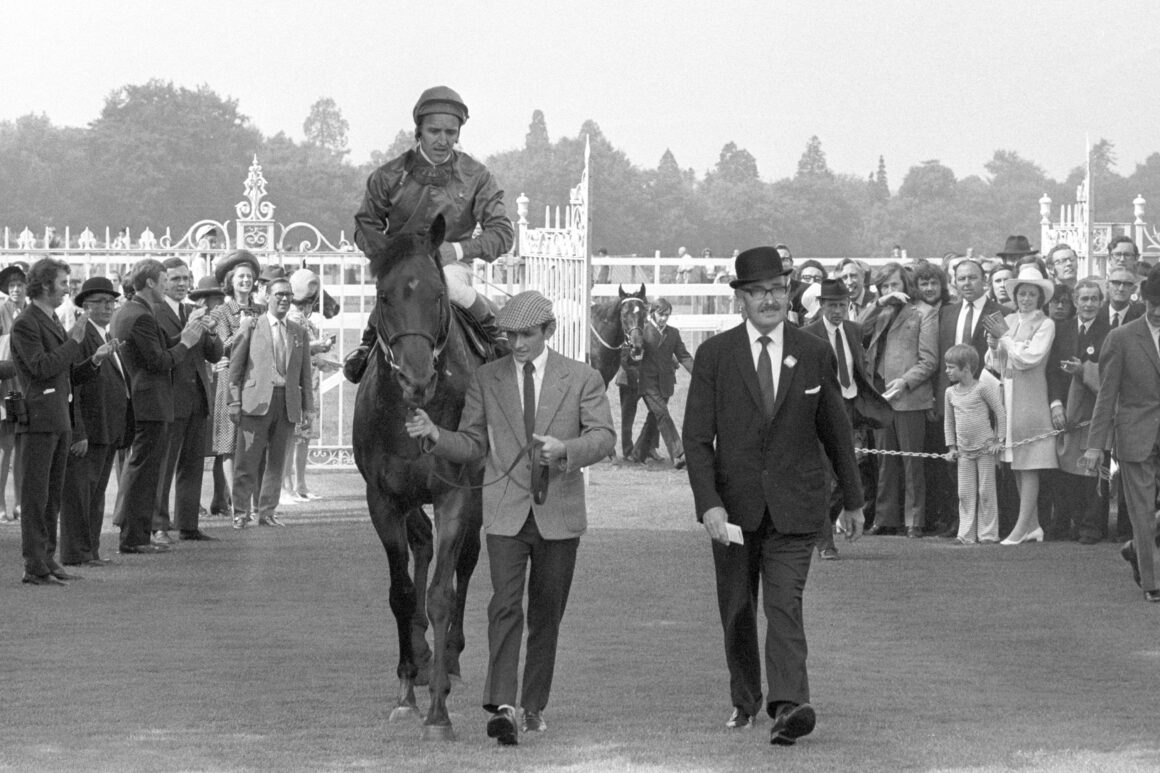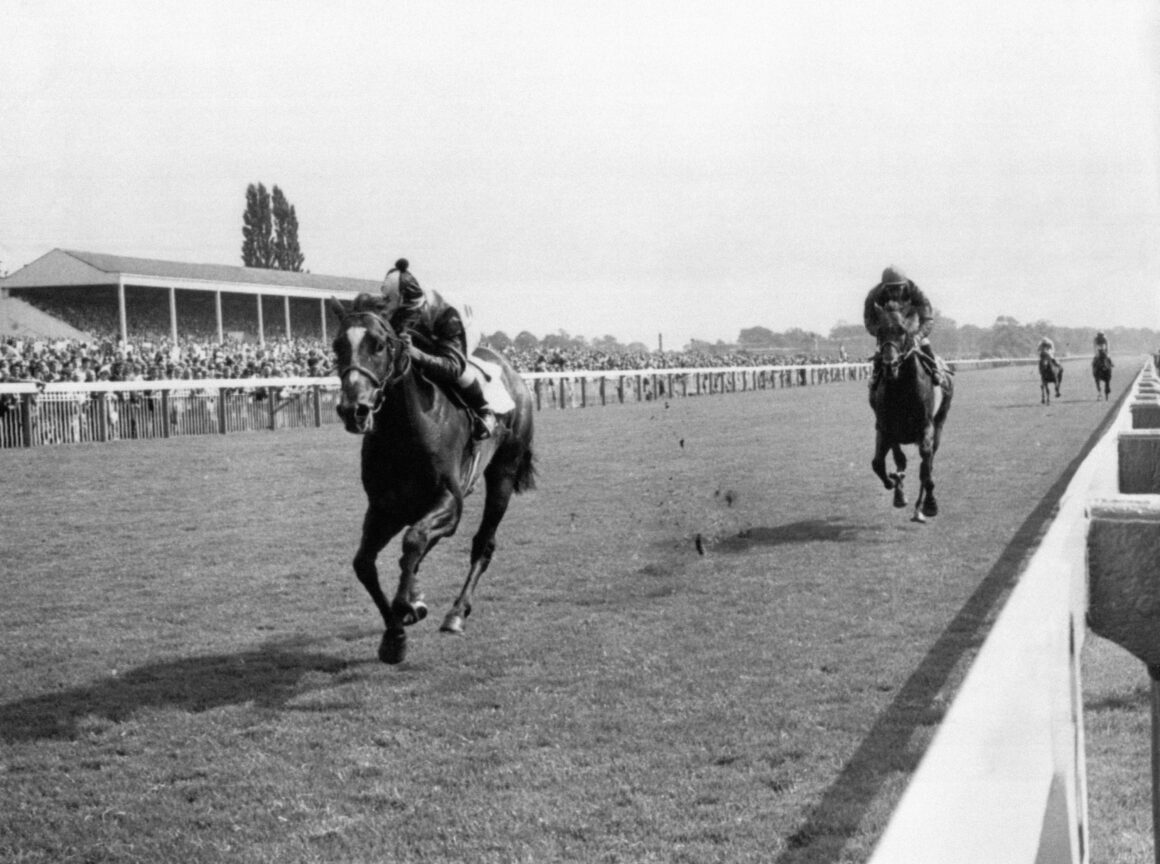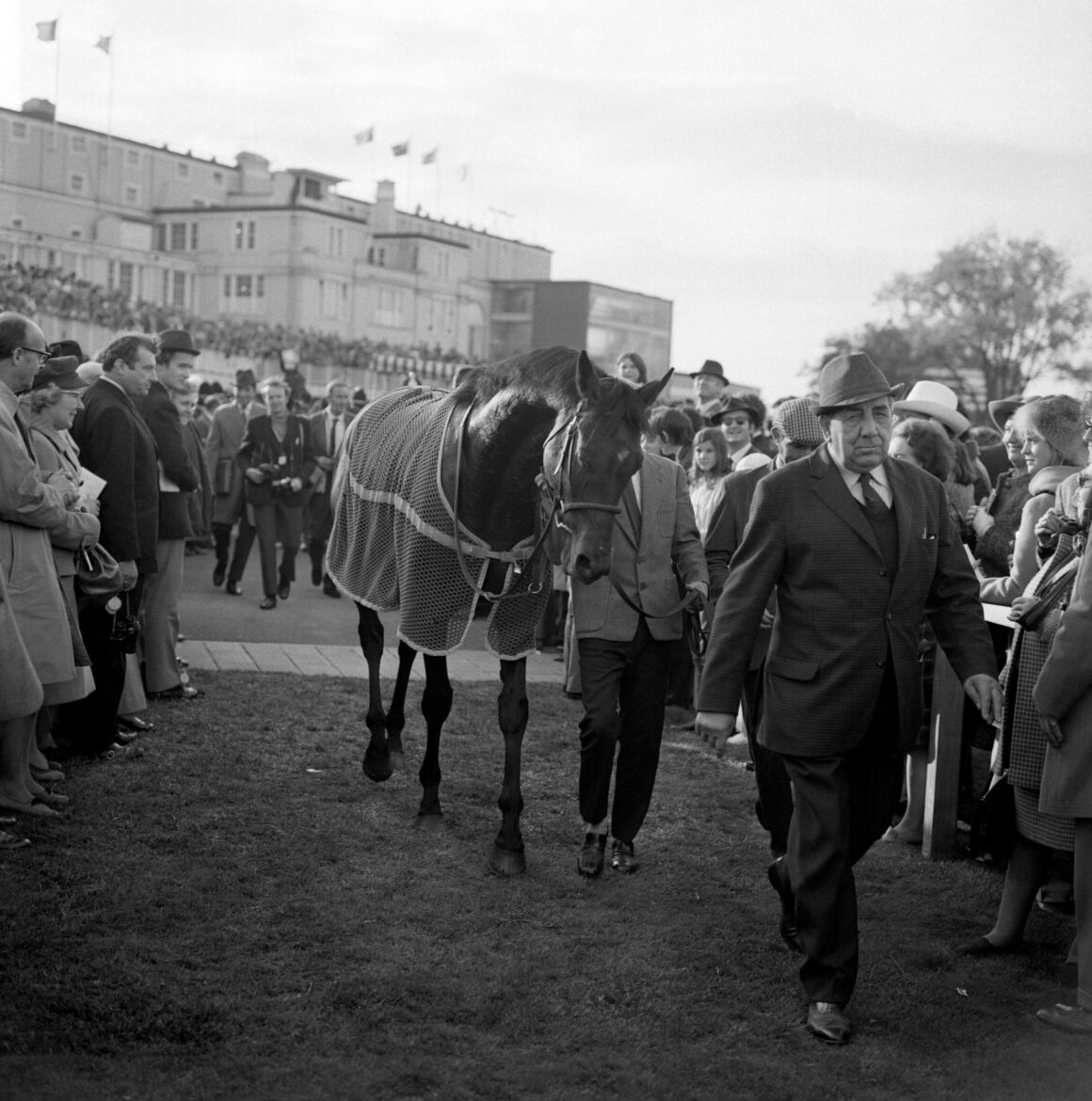 2000 Guineas, Newmarket
Beats Mill Reef and My Swallow in an epic 2000 Guineas at Newmarket
Domination on the Downs
Thumps older rivals in the Sussex Stakes at Goodwood
Queen Elizabeth II Stakes, Ascot
Runaway eight-length winner of the Queen Elizabeth II Stakes at Ascot
Up In Trip
Proves his prowess over a mile and a half in the King George VI and Queen Elizabeth Stakes at Ascot
Benson & Hedges Gold Cup, York
Suffers only defeat in his 18 races at the hands of Roberto at York
Champion Stakes, Newmarket
Signs off his dazzling career with a second Champion Stakes victory at Newmarket
---
Other Accolades
Timeform Rating 144
British Horse of the Year 1972