Steve Cauthen
Steve Cauthen was a teenage sensation in America who then came, saw, and conquered Great Britain. His exploits include being the only jockey to have ever ridden the winner of both The Derby and Kentucky Derby and today we recognise his relatively short but spectacular career by inducting him into the QIPCO British Champions Series Hall of Fame.
Cauthen retired from racing at just 32, in 1993, but left nothing behind. After astonishing feats in the USA, he was Champion Jockey three times in Britain and rode the winners of ten English Classics, all but one for Sir Henry Cecil, including two Derby winners in Slip Anchor and Reference Point.
The pair helped forge Cauthen's reputation for being exceptional on front-runners but, in truth, he could deliver winners from anywhere. Crouching low and often motionless in the saddle, he was unflappable and instinctive, not to mention a flawless judge of pace. His lucid interviews also gave British fans an insight into the sport quite like never before.
Cauthen was the rarest of sporting superstars: an overnight sensation. The Kentucky Kid dreamt of being a quarterback but, at little more than 5ft 5in, had to think again. He had grown up around horses and an inspiring book called I Ride To Win! by Eddie Arcano, who rode almost 5,000 winners between 1931 and 1962, helped fuel his ambition to become a jockey from an early age.
He rode as soon as he was able, after turning 16 in May 1976, and his first winner, Red Pipe, trained by his uncle, followed soon after at River Downs. He was very familiar with the track, sneaking on to the backstretch at the track to exercise horses from the age of 15, and would end up riding 240 winners that year. But he was just getting started.
The following year, when the first Star Wars movie was released, the apprentice partnered an astonishing 487 winners, from more than 2,000 rides, and he broke prize-money records with his mounts accumulating more than $6 million. He twice rode six winners in a day at New York's Aqueduct Racetrack, failing by inches to ride a seventh on one occasion.
The force was with Cauthen and had he not spent a month on the sidelines, when injured, his jaw-dropping tallies would have been even greater. He won numerous accolades and was dubbed "The Six Million Dollar Man" and "Stevie Wonder".
By way of an encore, he became the youngest jockey to win the US Triple Crown the following year aboard Affirmed, whose battles with Alydar became the stuff of legend. Victories in the Kentucky Derby and the Preakness were followed by a pulsating Belmont Stakes. Cauthen excelled, setting slow early fractions before turning the screw and conjuring a bit more from his willing partner in the final strides after Alydar had edged ahead.
That year, two sportsmen appeared on the front cover of Time Magazine. One was legendary boxer Mohammed Ali. The other was Cauthen. "I was living in dreamland," he admitted.
Inexplicably, things briefly turned sour. He got injured and the winners dried up, at one stage racking up 110 successive losers. He lost the ride on Affirmed, as well as the admiration of the US media. Cauthen had glimpsed the dark side, but an opportunity to strike back was looming.
Leading British owner Robert Sangster was an admirer of the teenage sensation but an initial attempt to lure him to British shores was politely declined. When he came calling a second time, the youngster adopted an attitude of "what have I got to lose" and took the plunge. Cauthen said it was British Flat racing's variety and access to quality horses that persuaded him to make the leap.
It didn't take long for him to make an impression or get a taste of something different. He won on his first ride, Marquee Universal, on a day of unrelenting rain at Salisbury on April 7, 1979. He would end an eventful afternoon helping to push a car out of the mud!
The following month he announced himself on the big stage by guiding the Barry Hills-trained Tap On Wood to victory in the 2000 Guineas. In a frantic finish, Tap On Wood, sent off at 20/1, held off Kris, the favourite, and Young Generation, who challenged either side of him, by half a length.
Cauthen was initially based with Hills, where most of Sangster's horses were trained, but early momentum was lost when an equine virus swept through the Berkshire yard. By his own admission, he was also on a learning curve, estimating that it took him three years to adjust. The opposition was fierce, too, with such as Lester Piggott, Pat Eddery and Willie Carson – all British Champions Series Hall of Famers – among his day-to-day rivals.
It was in 1984 that Cauthen won his first Jockeys' Championship, courtesy of 130 winners. He had become the first American to achieve the feat since Danny Maher in 1913, with highlights being Cormorant Wood's victories in the Lockinge, Coronation Cup and Juddmonte International, plus Gildoran's Gold Cup success at Royal Ascot, in Sangster's silks.
The following year, he moved to Cecil's yard at Warren Hill in Newmarket. The biggest job in racing might have given some a few jitters, but Cauthen relished the squad of top horses at his disposal and the greater opportunities they offered. Cecil rarely offered instruction, other than "come home as fast as you can". It suited Cauthen to have a blank canvas to decorate.
Racing's new Dream Team achieved the fillies' Triple Crown – the 1000 Guineas, The Oaks and the St Leger – with the phenomenal Oh So Sharp, and also struck with front-running Slip Anchor, a dynamic seven-length winner of The Derby. In the process, Cauthen had become the first jockey to make all in the premier Classic since Coronach, in 1926.
He was top jockey at Royal Ascot for the first time, with four winners, and rode his second Nunthorpe winner in Never So Bold (the outstanding Sharpo had been his first in 1982); he also guided fellow inductee Pebbles to a historic success in the Eclipse Stakes at Sandown Park. The icing on the cake was retaining his Jockeys' Championship title with 195 winners: the highest winning tally for 33 years.
Eddery wrestled back the title in 1986 before the pair had a titanic battle in 1987 that went all the way to the penultimate race of the season. Cauthen's 197 winners enabled him to prevail by two.
Reference Point played a pivotal part in Cauthen regaining his crown, winning the Dante, The Derby (in a time a fraction outside the course record), King George VI and Queen Elizabeth Stakes, Great Voltigeur and St Leger. The horse with a lazy streak but insatiable appetite for galloping also went off odds-on for the Prix de l'Arc de Triomphe but faded to be eighth, finishing lame. The Arc was one big prize that eluded Cauthen.
The wonderful French mare, Triptych, also provided him with a second Coronation Cup success and weeks later he rode a record-equalling seven winners at Royal Ascot. By this time, Cauthen's natural weight would have been about 10st, but he would get down to 8st 7lb. "Basically you just don't eat. I can get down to nine stone without too much difficulty, but everything after that is a real struggle," he said.
Cauthen enjoyed more Classic success in 1988, winning both The Oaks and Irish equivalent aboard Diminunendo, but his season was cut short when he suffered a broken neck in a fall at Goodwood. He needed seven months to recover but returned the following year to win The Oaks (Snow Bride, albeit in fortunate circumstances when a fellow competitor was disqualified), French Derby and Irish Derby (Old Vic) and St Leger (Michelozzo). Old Vic won by wide margins and Cauthen hailed him as among the best he rode.
His title-winning days were over, but the big winners continued to flow, not to mention demand for his services. In The Groove (Coronation Cup), Shavia (St James's Palace Stakes), Chimes of Freedom (Coronation Stakes) and Saumarez (Grand Prix de Paris) were among his notable successes in 1990, when he was again top jockey at Royal Ascot, and the following year Sheikh Mohammed, one of the sport's most powerful owners, employed him as his retained rider.
He gained another Irish Oaks victory, aboard Possessive Dancer, plus an Italian Derby, on Hailsham, to complete his unprecedented haul of Derby triumphs around the globe. He again ruled at Royal Ascot, with Stagecraft giving him a second Prince of Wales's Stakes nine years after his first on Kind of Hush.
The last of his 2,794 winners came in 1992, the same year he married long-time girlfriend Amy Rothfuss. He had grown weary of battling his weight and his split with Sheikh Mohammed, announced in January 1993, convinced him the time was right to bow out, not least because he and Amy were by now expecting their first child.
After retiring from the saddle and returning to his native Kentucky, Cauthen got more involved in the breeding side of racing. Now 63, with three daughters, he still has several broodmares at his Dreamfields Farm in Kentucky. He becomes the fifth jockey to be inducted into the Hall of Fame after Lester Piggott (2021), Pat Eddery (2021), Frankie Dettori (2022) and Willie Carson OBE (2022).
Career Highlights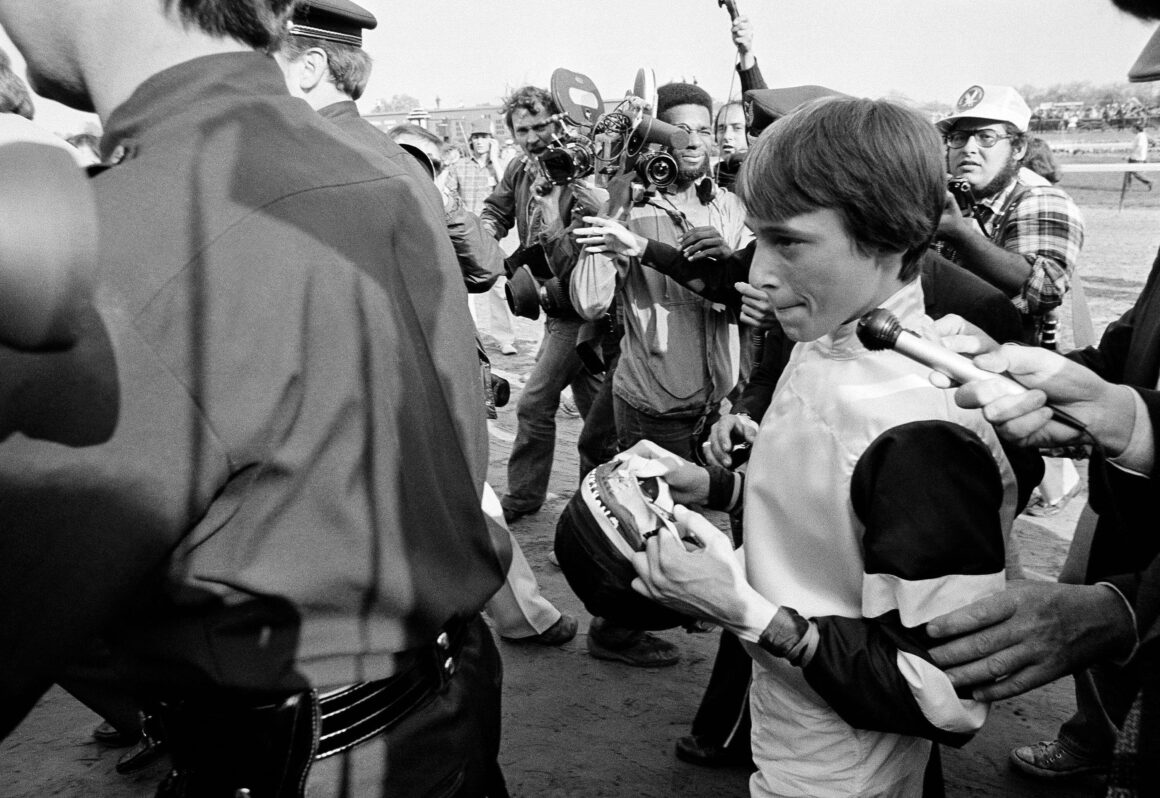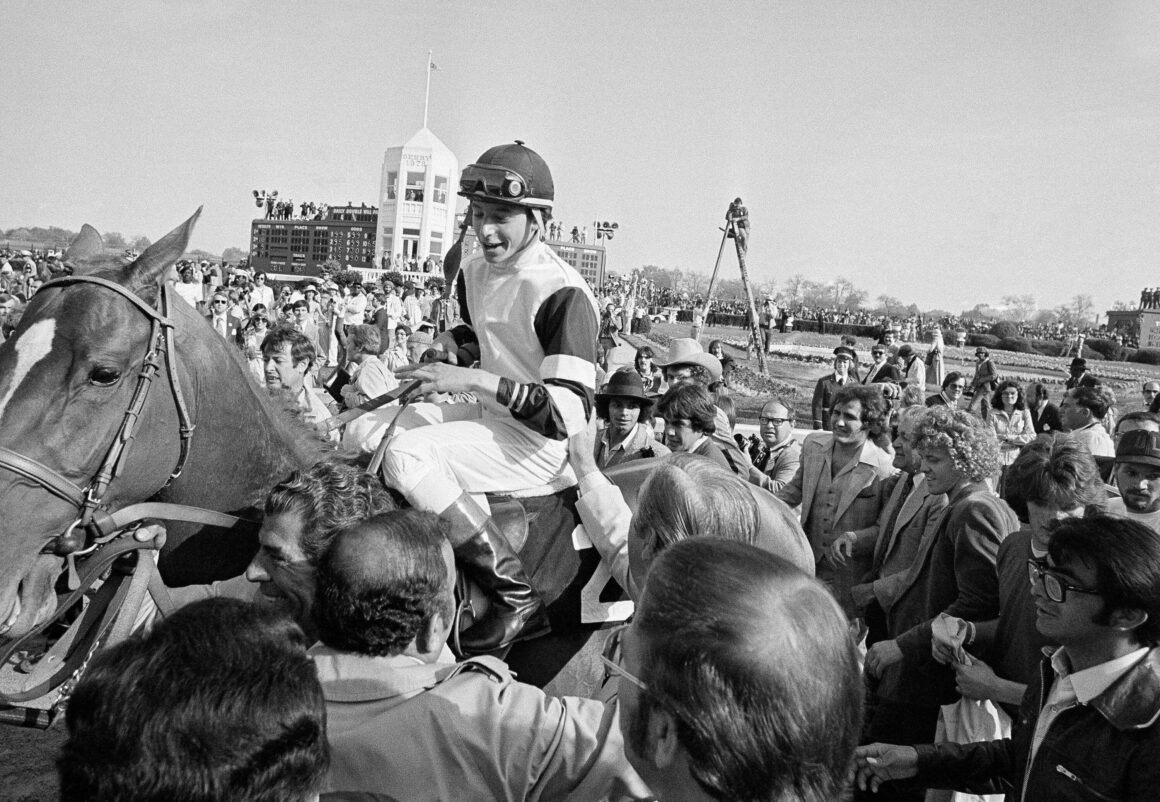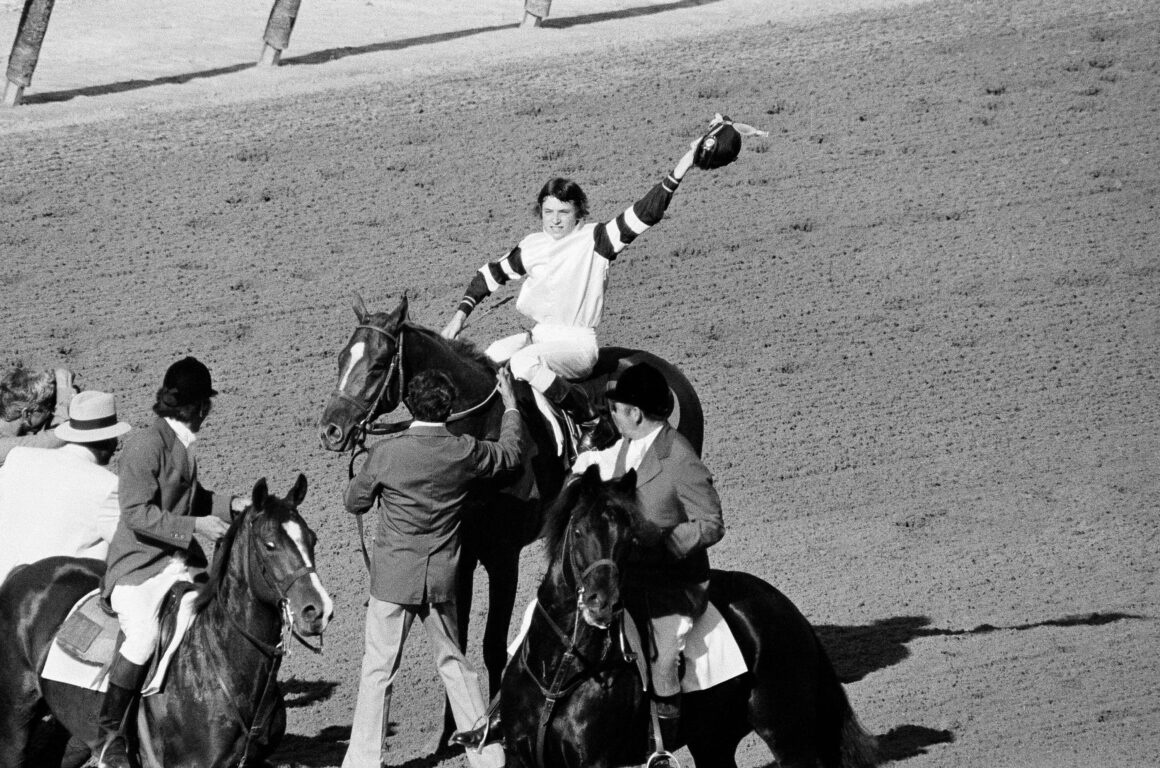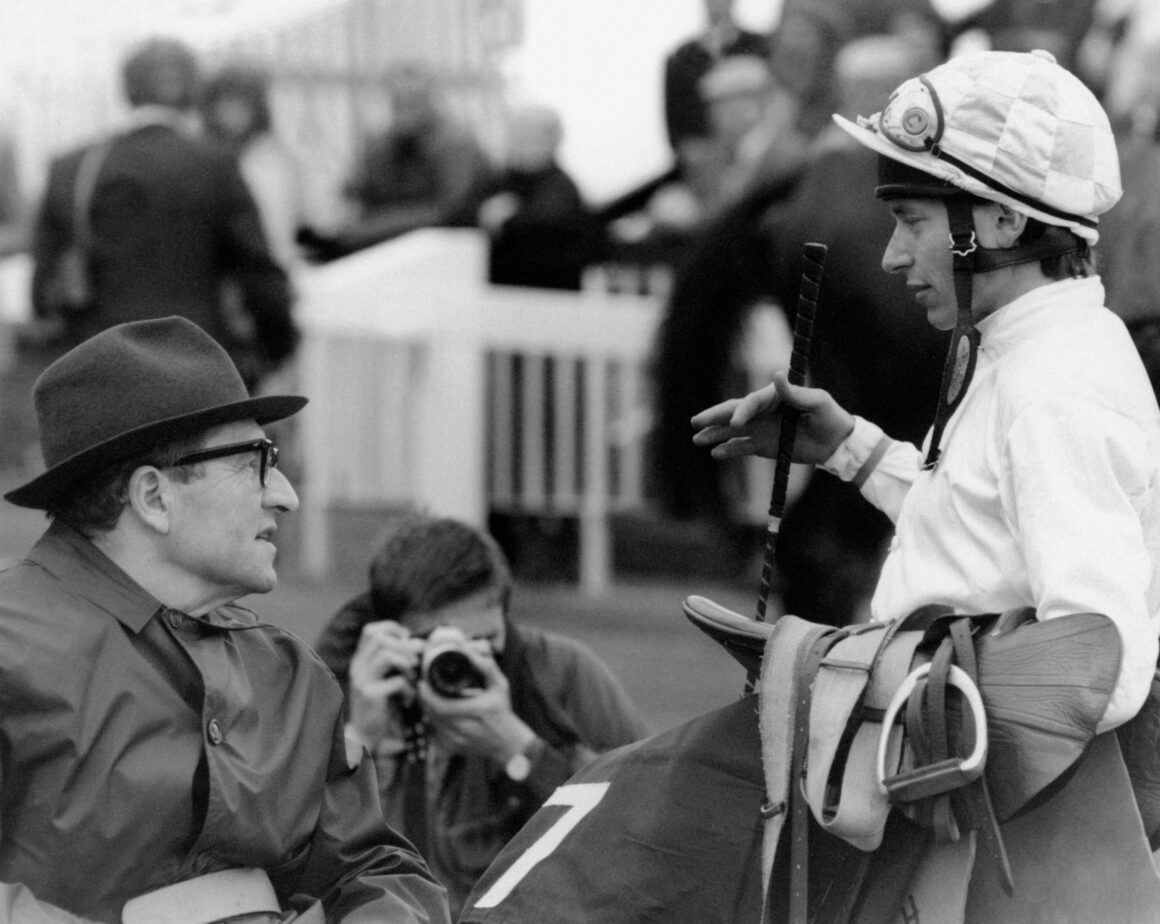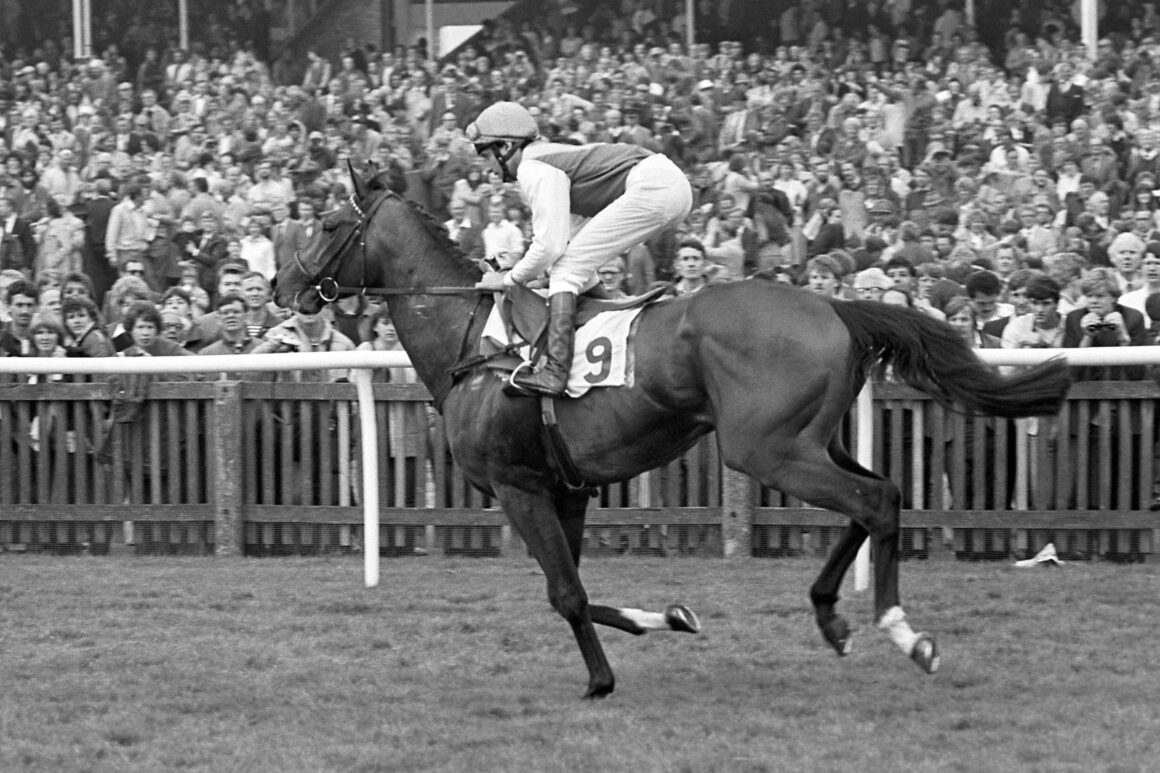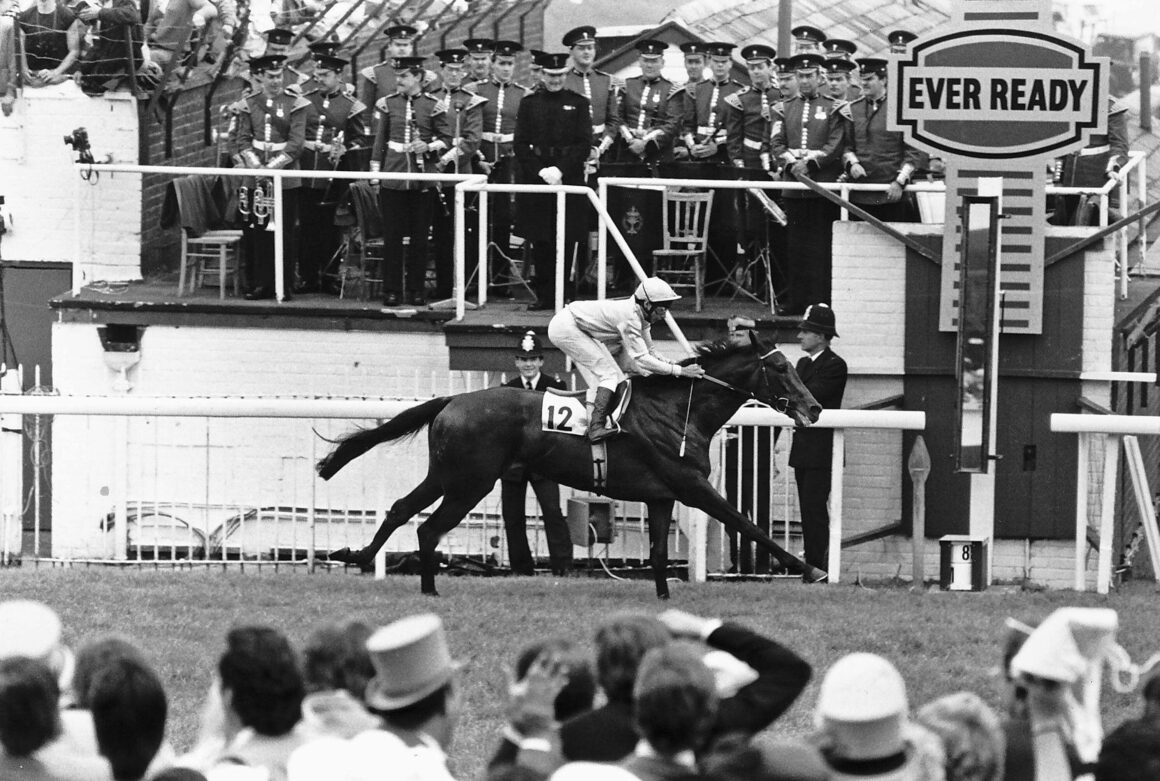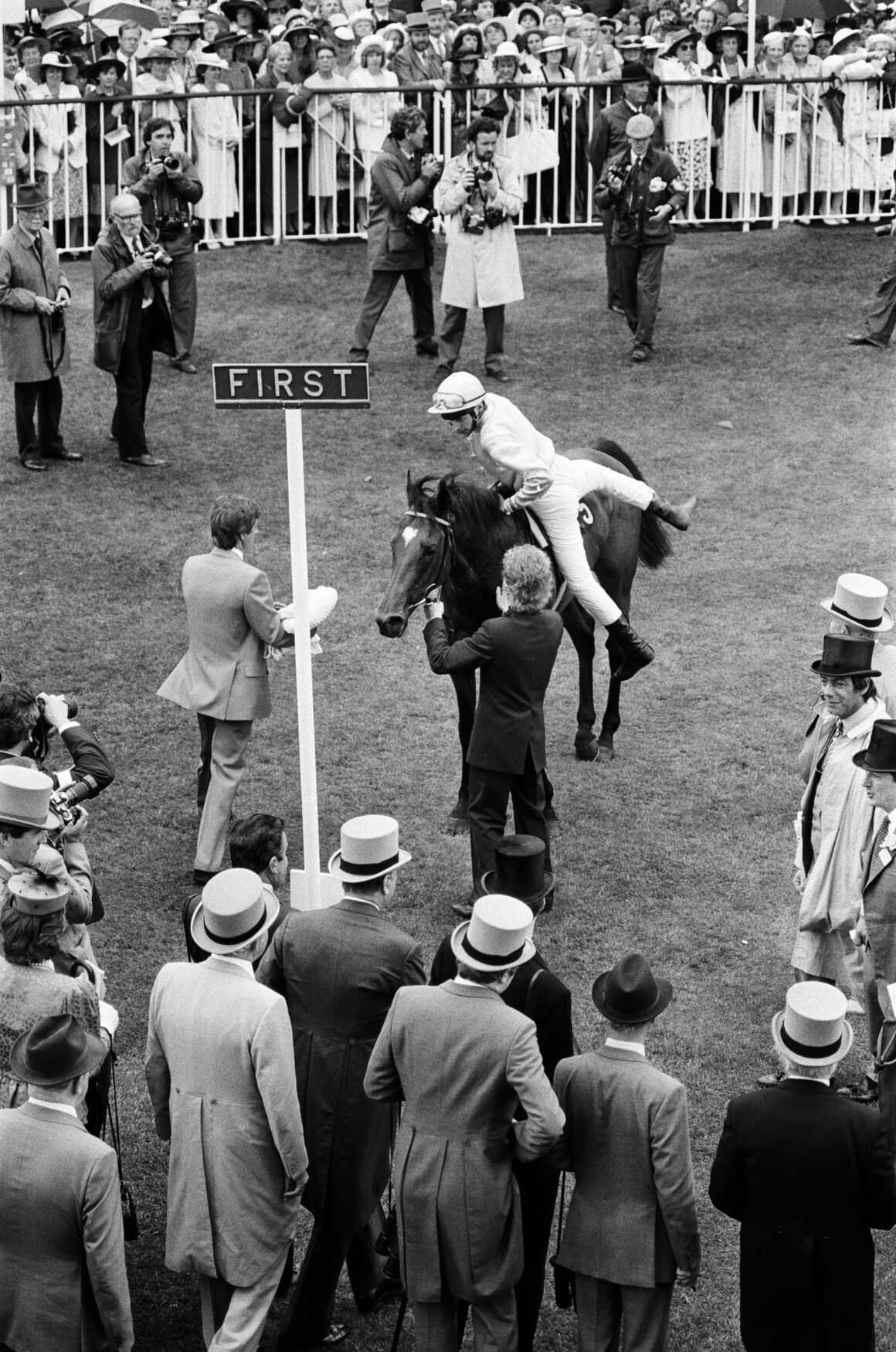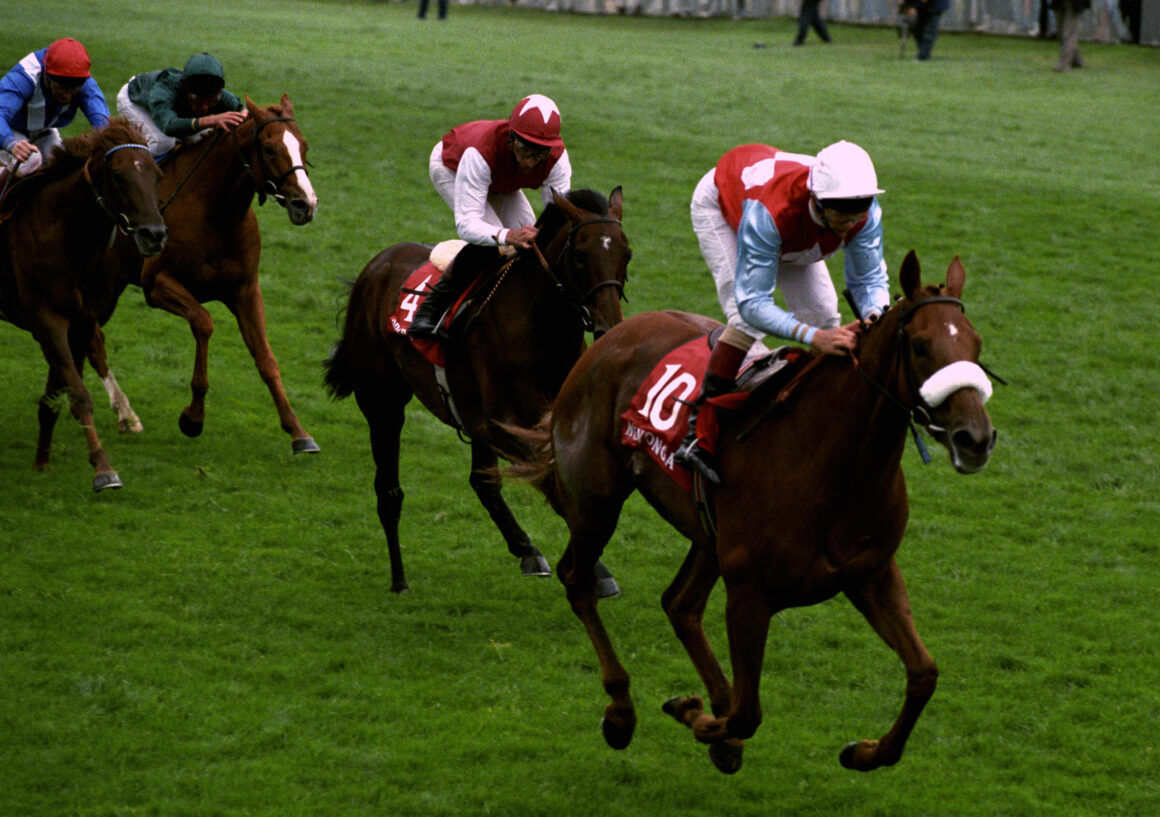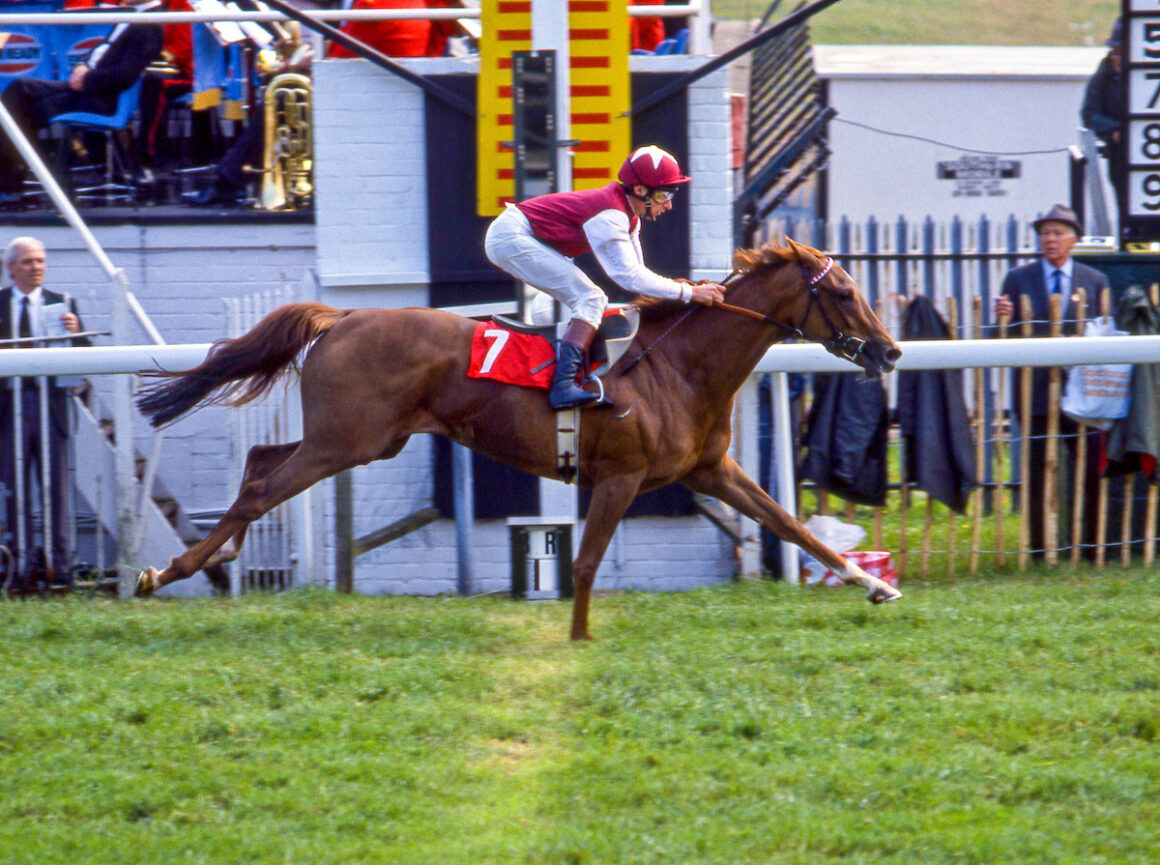 Leading rider at 17
rode a remarkable 487 winners as an apprentice, aged just 17, to become leading rider in America.
Sportsperson of the Year
becomes first jockey to be named Sportsperson of the Year
History maker
becomes the youngest jockey, at 18, to win the US Triple Crown aboard Affirmed.
Across the pond
moves to England and wins the 2000 Guineas on Tap On Wood.
Champion Jockey
wins the Jockeys' Championship in Great Britain for the first time with 130 winners.
Classic winner
becomes Henry Cecil's main rider and the pair combine to win four of the five English Classics that year. Oh So Sharp wins the fillies' Triple Crown and Slip Anchor lands The Derby. Cauthen also regains his Championship title with 195 winners.
Another Derby
Wins The Derby, King George and St Leger on Reference Point. Secured a third and final jockeys' title with 197 winners, with a record-equalling seven winners achieved at Royal Ascot.
Injury scare
suffers a broken neck at Goodwood but returns the following year to win four more Classic races at home and abroad.
Final winner
rides the last of his 2,794 winners. Following his retirement, Cauthen returned to his birthplace of Kentucky.