Frankie Dettori
Frankie Dettori has been thrilling racing fans for 35 years and it is our pleasure to induct the superstar jockey into the QIPCO British Champions Series Hall of Fame. The 5ft 4in Italian is a sporting colossus recognised by a global audience, and his story still has more chapters that are, as yet, unwritten.
Last autumn, following the publication of Frankie's second autobiography, Leap of Faith, he said: "At the moment it (retirement) is not on my mind.  Old people like me will tell you that the years go quicker and quicker now! I don't know whether it's because I'm enjoying it more or because time flies when you get old, but at the moment I'm loving it and I'm just going to carry on."
Dettori has ridden almost 3,300 British winners (a number exceeded only by Lester Piggott and Willie Carson) and has also enjoyed vast success all around the world, winning major races in no fewer than 24 countries. His six victories in France's most coveted race, the Prix de l'Arc de Triomphe, remains a record.
No fewer than 270 of his victories have been in Group One/Grade One races, and his 21 Classic victories in Britain have included two triumphs in The Derby aboard Authorized (2008) and Golden Horn (2015). He has enjoyed 76 winners at Royal Ascot, a tally only bettered by Lester Piggott, and he has been top jockey at the prestigious meeting on eight occasions, including in 2019 and 2020.
Last year, he became only the second jockey to reach 50 QIPCO British Champions Series wins and he has celebrated most of them with one of his trademark flying dismounts, which never fail to delight racegoers. His bubbly nature, charm, zest for life and sense of fun are endearing features that make him hugely popular but, in the heat of battle, the showman is a ferocious competitor blessed with a masterful racing brain, stylish technique and the happy knack of making racehorses run fast.
He can be unstoppable when he gets on a roll, as he showed at Ascot on September 28, 1996, when he won all seven races on a high-profile card at accumulative odds of 25,051-1.
His 'Magnificent Seven' changed the lives of several people that day – one punter won £500,000 by putting his rides in accumulator bets – and reputedly cost the bookmaking industry tens of millions of pounds. It was an astonishing day, with the BBC even changing their schedule to show his seventh winner, Fujiyama Crest, live on air. "I signed thousands of racecards [that day]. I don't think I left the track until 8pm and the last race was at 5pm," he said. "The next morning, I couldn't wait to get the papers. I used to get them delivered on a Sunday, so I opened the door in my T-shirt and underpants and it was like a scene from Notting Hill, all the paparazzi taking pictures and TV cameras. I realised then the impact this had had on the world."
Book deals, restaurant ownership, panel show appearances, and even a cameo hosting Top of The Pops followed for Dettori. And between 2002 and 2004, he was also a Team Captain on the long-running BBC quiz show Question of Sport.
When Fujiyama Crest was retired, it was Dettori and his family who took care of him, purchasing him to live out his years at the family home in Newmarket. "He changed my life. There would have been no magnificent seven without him," he said.
The best jockey in the world? Nobody can give a definitive answer, of course, but it speaks volumes for Dettori's skill and longevity that he has been part of the conversation since at least 1994 when he gained the first of his three Flat Jockeys' Championships. He was an incredible force that year, riding 233 winners from 1,317 rides. That was the highest number of victories for a champion since Sir Gordon Richards (261) in 1949 and nobody has since got near the tally, albeit the parameters have changed in recent times.
Dettori retained his title the following year and scooped it again in 2004. Nowadays, he rides far less than he once did, but he is invariably in the thick of the action at the top meetings and they rarely pass without him making an impact.
The equine champions he has been associated with are endless, from brilliant miler Markofdistinction in 1990, through to the present day and supreme stayer Stradivarius. Among others to have benefited from his brilliance, and vice-versa, have been Lochsong, Lammtarra, Halling, Swain, Singspiel, Daylami, Dubai Millennium, Fantastic Light, Sakhee, Ouija Board, Authorized, Snow Fairy, Golden Horn, Cracksman, Enable, Too Darn Hot, Palace Pier and the record-breaking Enable.
Dettori's father, the prolific Sardinian jockey Gianfranco Dettori, was himself a champion in Italy in the 1970s, winning the 2000 Guineas at Newmarket in 1975 and 1976. Dettori Jr was naturally immersed in racing and, at just 13, left school to become a stable boy and apprentice jockey. The following year he travelled to England, where Newmarket-based Luca Cumani took him under his wing. Dettori has remained in the area ever since and is married to Catherine, with the couple having five children.
Champion Apprentice in 1989 with 71 winners, Dettori was crowned Champion Jockey five years later. And, by now, he had joined forces with Godolphin, becoming their Number 1 jockey in a formidable, fruitful partnership that lasted for 18 years.
In 2000, Dettori and fellow jockey Ray Cochrane (who would later become his long-term agent) were aboard a Piper Seneca plane that crashed on take-off at Newmarket on its way to Goodwood. Patrick Mackey, the pilot, was tragically killed but Dettori, pulled from the burning wreckage by Cochrane, escaped with a fractured right ankle and an injured thumb. He has spoken publicly of the trauma that he has experienced throughout the years as a result of this plane crash.
He was awarded the MBE later that year but thieves stole it in 2006, along with many other medals and trophies he had been awarded.
Dettori's journey has more or less been a one-way road to the Winner's Enclosure but there have been occasional bumps in the road, including in 2013 when, after parting company with Godolphin, he spent a large chunk of the year on the sidelines following a ban from racing, riding just 16 winners. Some speculated that his days at the top were numbered, but Dettori bounced back by landing a new role with Sheikh Joaan Bin Hamad Al Thani and also renewing former ties with John Gosden.
He has enjoyed phenomenal success with the latter in recent years, with highlights including Golden Horn landing The Derby and Prix de l'Arc de Triomphe in 2015, and mighty mare Enable scooping 11 Group 1 victories – including a record three triumphs in the King George VI and Queen Elizabeth QIPCO Stakes at Ascot.
Will there be another Enable? It's most unlikely. Will there be another ever quite like Dettori? That's most unlikely, too. He joins two of his idols, Lester Piggott and Pat Eddery, to become the third jockey to be inducted into the QIPCO British Champions Series Hall of Fame.
3300+
British Career Wins
---
Other Accolades
Won the 'Magnificent Seven' at Ascot in 1996
Career Highlights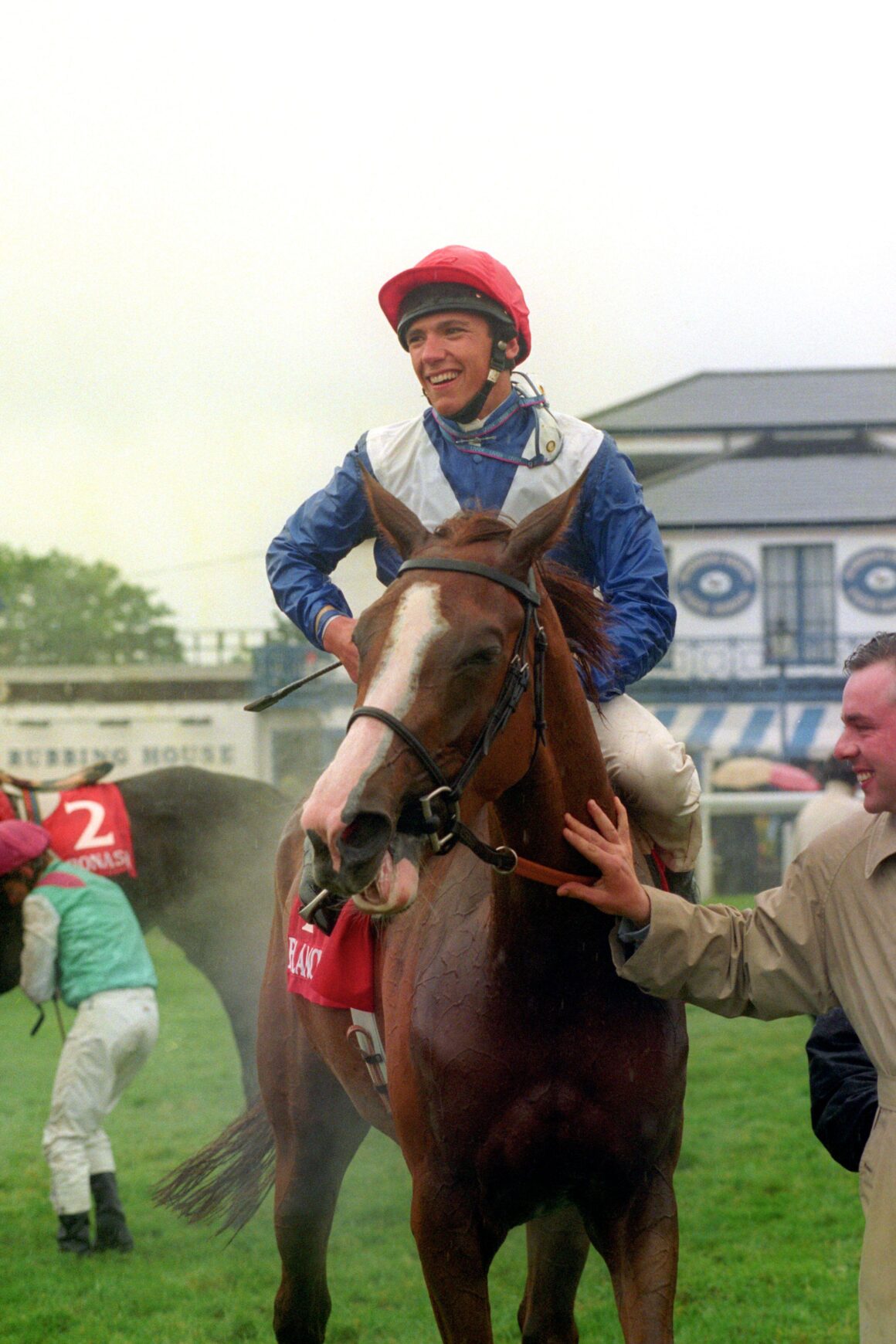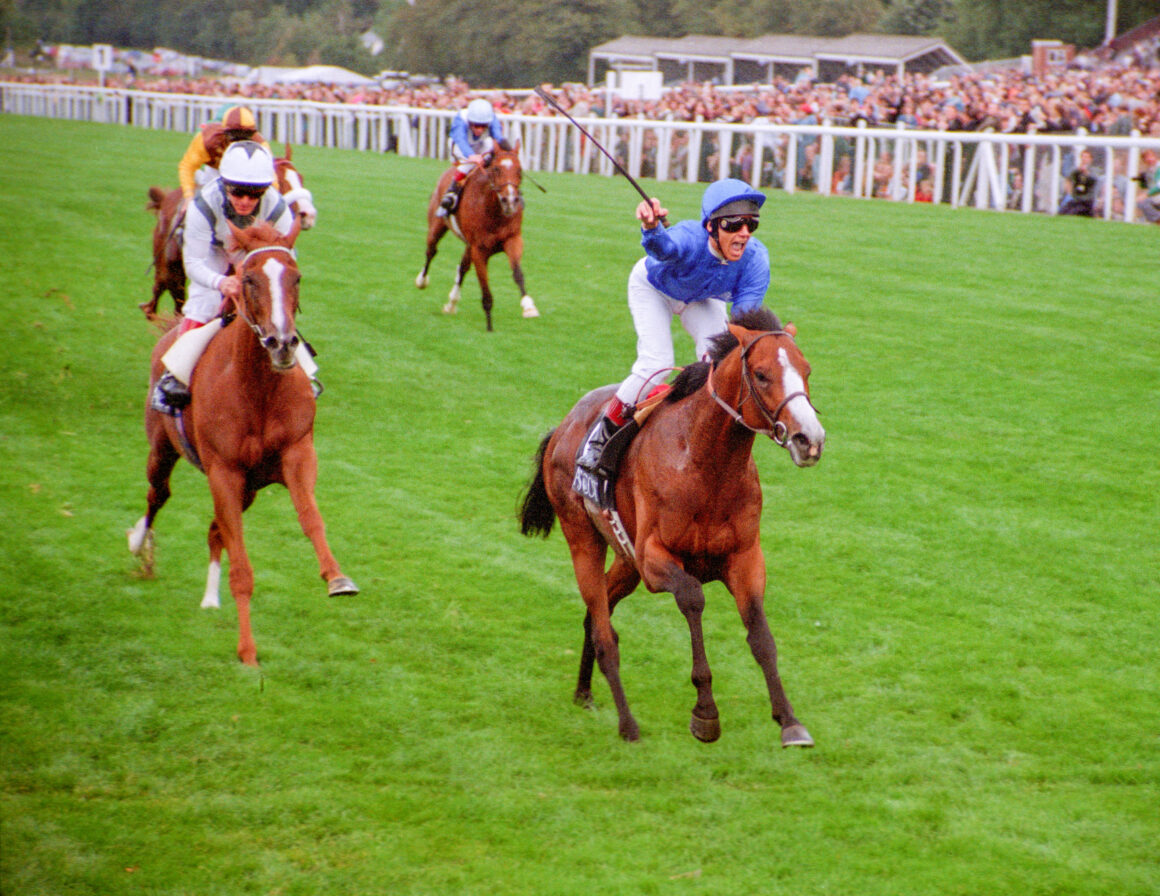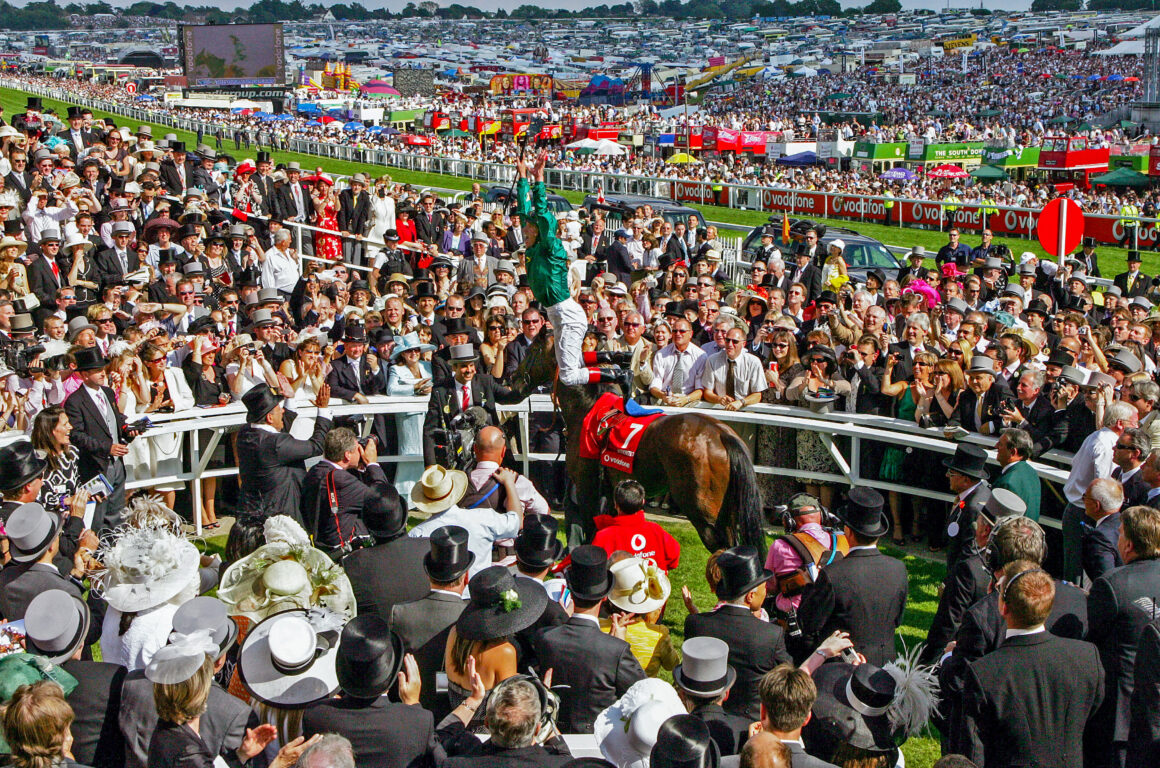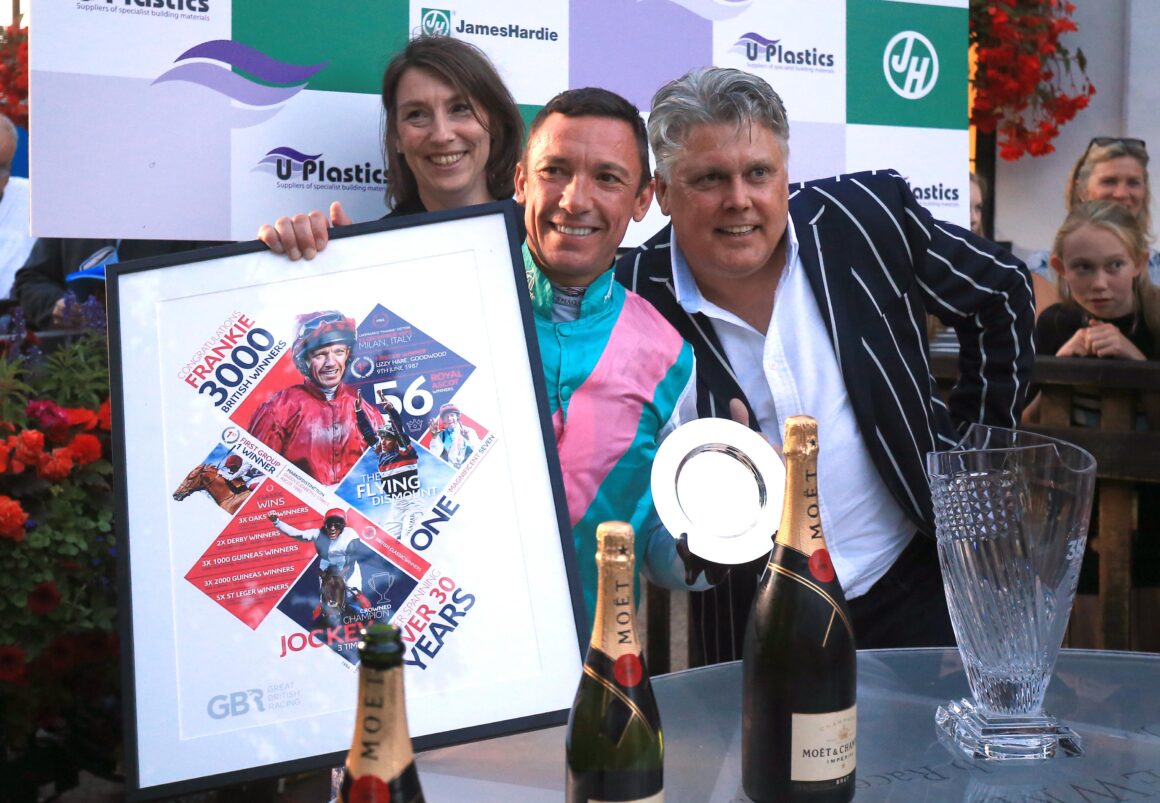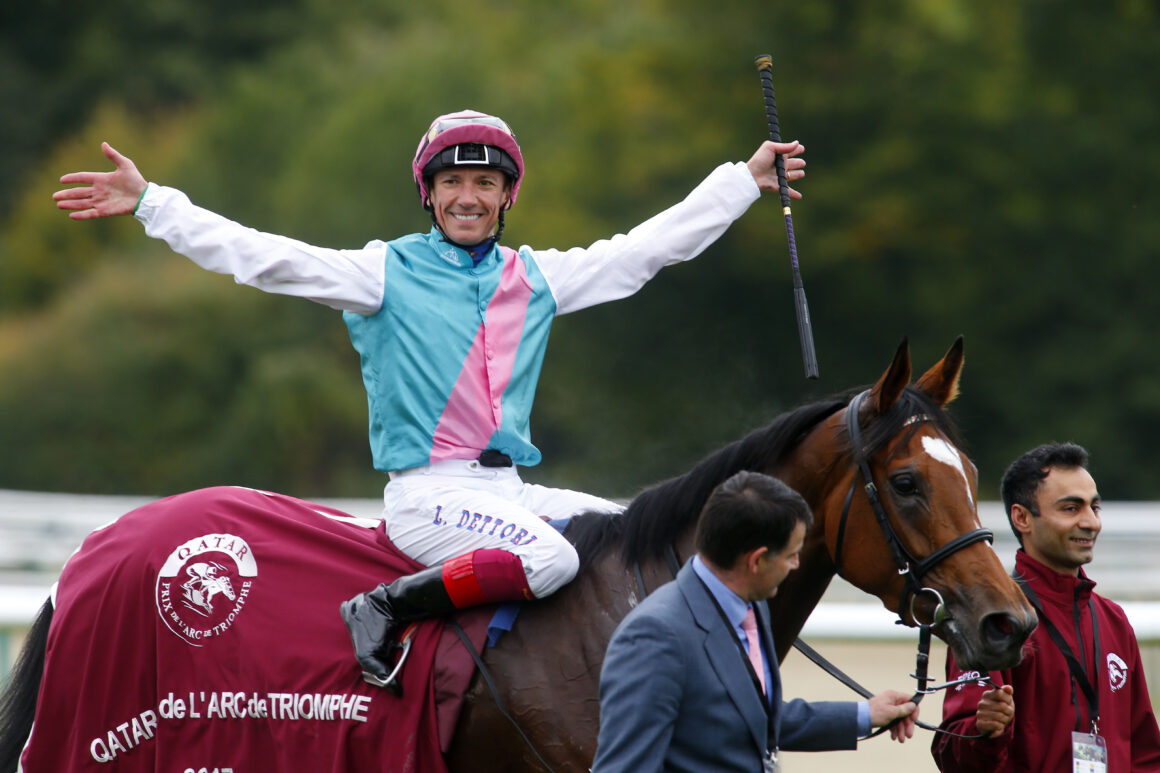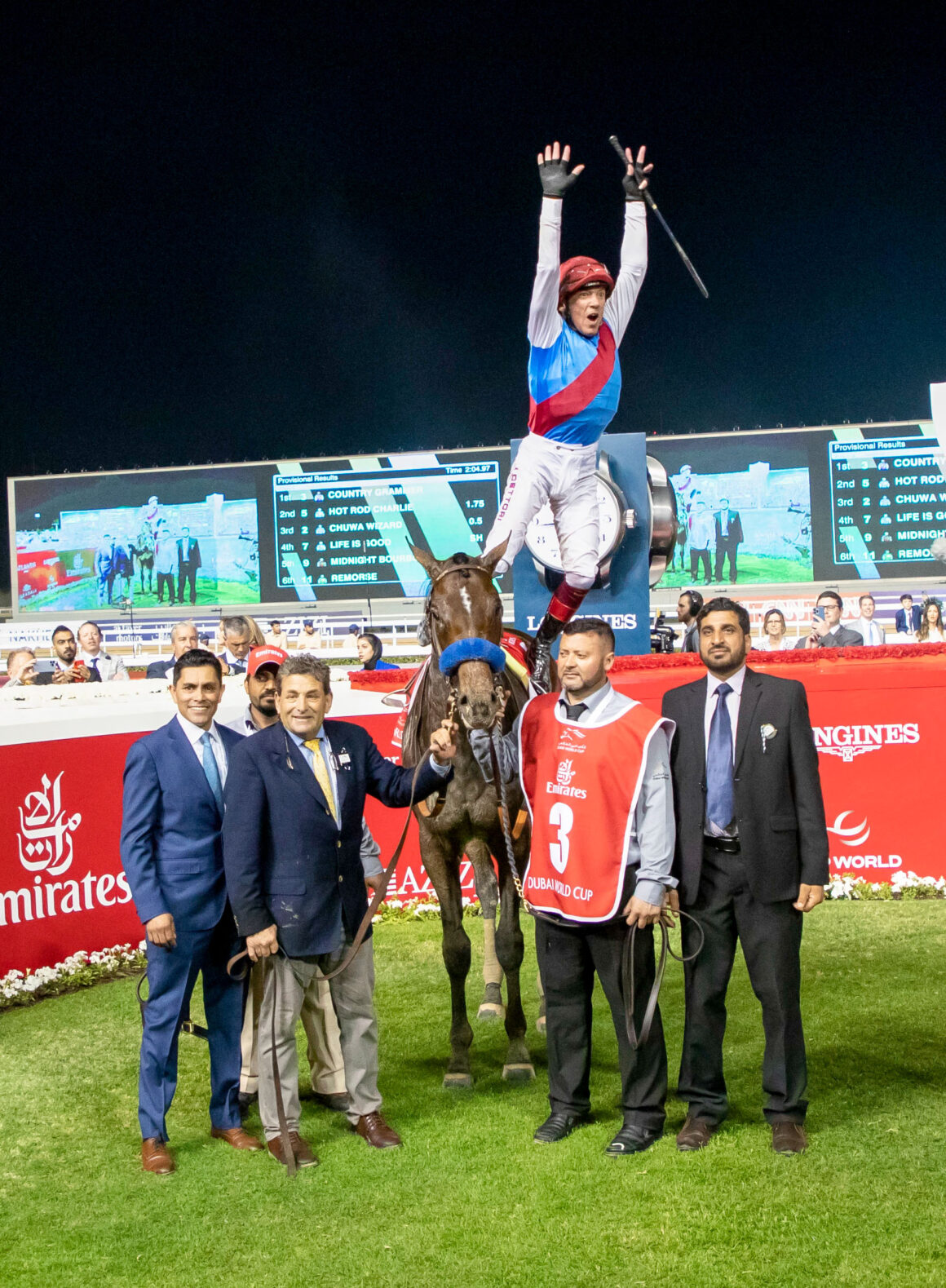 First British winner
Aged 16, Dettori lands his first success in Britain aboard the Luca Cumani-trained Lizzy Hare at Goodwood
Champion Jockey
Wins the first of his three Jockeys' Championships, with subsequent wins following in 1995 and 2004
Magnificent Seven
Rides all seven winners on the card at Ascot, including the QEII Stakes aboard Mark Of Esteem
First Derby success
Wins The Derby at Epsom for the first time aboard Authorized. He also guided Golden Horn to Derby glory in 2015
3000th winner
Frankie rides Predilection to victory at Newmarket for his 3000th British winner
A record sixth Arc
A record sixth win in the Prix de l'Arc de Triomphe aboard Enable. He won 11 Group 1 races on the Mare
Dubai World Cup
A record-equalling fourth win in Dubai World Cup, aboard Country Grammer