Sir Henry Cecil
Sir Henry Cecil was one of the most successful and much-loved trainers of the past century and today we announce his posthumous induction into the QIPCO British Champions Series Hall of Fame. 
It was ten years ago this week (October 2012) that the late, great Cecil acclaimed his most celebrated masterpiece, Frankel, as possibly the greatest racehorse there has ever been, after the magnificent colt had signed off his flawless 14-race career with victory in the QIPCO Champion Stakes on QIPCO British Champions Day at Ascot. "He's the best I've ever had, the best I've ever seen," he said. "I'd be very surprised if there's ever been anything better." 
Emotions ran high as the ten-time Champion Trainer, who had been battling cancer for several years, greeted his unbeaten superstar in front of Her Majesty The Queen and a sell-out crowd. Frankel was his crowning glory and enriched the lives of all racing fans, as he still does today via his prolific exploits as a stallion. 
Frankel's dazzling haul of Group 1 wins – the Dewhurst, QIPCO 2000 Guineas, St James's Palace Stakes, Sussex Stakes (twice), Queen Elizabeth II Stakes, Lockinge, Queen Anne, Juddmonte International and QIPCO Champion Stakes – were something to behold, with the ailing Cecil suggesting his penultimate scintillating success, at York, had made him feel 20 years younger. 
Would the exuberant bay, owned by the late Prince Khalid Abdullah, have scaled such heights had he been trained by someone else? We will never know for sure, of course, but what we can be certain of is that Cecil, who had nurtured so many other aces before him, was the perfect tutor. 
Eight months after Frankel's final flourish, Cecil himself slipped away. His death, at the age of 70, just days before his beloved Royal Ascot, triggered an outpouring of adoration around the globe. 
The sport's followers had long revered him, and not just for the way he guided the careers of numerous household names from Warren Place in Newmarket. Cecil was charming, sensitive, playful and eccentric rolled into one, not to mention unfailingly modest and polite. He had a flamboyant dress sense, with his quirks and one-liners adding to his theatrical manner. In his final years, he also showed tremendous courage and determination in fighting his illness. 
He was not prone to hyperbole, even after training 25 British Classic winners, but a clue when he had a good thoroughbred on his hands would be when he walked away from the press pack, only to sometimes return and add another detail about him or her. 
Cecil was born in Aberdeen and had a twin brother, David, plus two older brothers. Their mother, Rohays, was the daughter of a baronet, while their father, also Henry, was the younger brother of Lord Amherst of Hackney. Only a fortnight before the birth of the twins, Cecil Sr, 28, was killed in action with the Parachute Regiment in North Africa. 
Rohays moved her young family to Wickhambrook, near Newmarket, where her late husband had been given a house and farm by his brother. There she met five-time champion trainer Captain Cecil Boyd-Rochfort, who was based at Freemason Lodge, and the couple were soon married. 
Henry had no background in horses and, by his own admission, was not good at much at all as a youngster, other than having fun. He became assistant trainer to his stepfather in late 1964 and, when he retired, four years later, took over what remained of his string, initially at Freemason Lodge before moving to rented accommodation in Hamilton Road. By now, he was also married to the first of his three wives, Julie Murless, daughter of legendary trainer Sir Noel Murless. 
The success of Wolver Hollow in the 1969 Eclipse provided an early clue that Cecil would succeed and, by 1976, he had been crowned champion for the first time, thanks in no small part to Wollow, who won the 2000 Guineas, Eclipse, Sussex Stakes and Juddmonte International. Before Frankel came along, Cecil had always heralded him as the best horse he had trained. 
Cecil's initial title success enabled him to secure Warren Place, from where Murless had trained. It would be his home and workplace for virtually the rest of his life, with a flag raised each time a Group 1 win was achieved. 
Cecil won the title again in 1978, 1979, 1982, 1984, 1985, 1987, 1988, 1990 and 1993. Only Alec Taylor, who won the championship a dozen times between 1907 and 1925, has ever been champion on more occasions.
In his entry books, by way of motivation, Cecil would draw 150 squares at the back and colour them in each time he had a winner. He required an extra 30 squares in 1987, when his mighty haul included a record seven winners at Royal Ascot, at a time when the meeting ran for only four days. 
His stable jockeys included four champions – Joe Mercer, Lester Piggott, Steve Cauthen and Kieren Fallon – with American ace Cauthen providing an insight into what it was like to ride for him. "Henry had a great sense of humour," Cauthen said. "He was a super intelligent guy and really knew how to place his horses. The atmosphere during most of the time I was up at Warren Place was just fantastic. He had a great manner, he didn't miss a beat and his attention to detail was paramount. I was fortunate to ride for a lot of great trainers, but there was nobody above him."
It was Cauthen who rode Cecil's first two Derby winners, Slip Anchor (1985) and Reference Point (1987). The former, a superb seven-length winner from the front, carried the colours of Lord Howard de Walden, one of Cecil's biggest supporters, while the latter went on to land the King George VI and Queen Elizabeth Stakes and the St Leger. Commander In Chief was Cecil's third Derby winner in 1993, having been unraced as a two-year-old, and would follow up in the Irish version. Oath was his fourth victor six years later, having begun his career with Roger Charlton. 
Cecil had a reputation for being particularly adept at training fillies, and perhaps it was no coincidence that he landed six renewals of the 1000 Guineas plus eight editions of the Oaks. He also won the Nassau Stakes on eight occasions, along with the Coronation Stakes and Yorkshire Oaks five times. 
One In A Million, Bosra Sham, Diminuendo, Indian Skimmer, Ramruma and Midday were among his most acclaimed fillies, although the best of them was almost certainly Oh So Sharp, who won the 1000 Guineas, Oaks and St Leger in 1985, the three races which comprise the Fillies' Triple Crown, having earlier won the Solario Stakes, Fillies' Mile and Nell Gwyn Stakes. Oh So Sharp had particularly long ears, a physical trait that Cecil liked in his horses, and she had the distinction of providing owner Sheikh Mohammed with his first British Classic victory. 
Oh So Sharp was Cecil's first Oaks winner, with his eighth and last, Light Shift in 2007, confirming his return to the top table after several lean seasons when the number of horses in his care dwindled. Just two years earlier, following a series of setbacks and personal problems, he had only 12 winners and many assumed it was only a matter of time before he retired, but Cecil refused to throw in the towel. "I'd have hated to go out as an also-ran," he said. 
His third wife, Jane, who he married in 2008, supported him staunchly on and off the racecourse in his final years. After his death, she took over the stable of her late husband and saddled Noble Mission, a brother of Frankel, to win the QIPCO Champion Stakes in 2014 before announcing her retirement the following year.   
At the time of his death, the 75 winners Cecil accumulated at Royal Ascot was a record. Sir Michael Stoute and Aidan O'Brien have since overtaken him, helped by the meeting being extended to five days, in 2002, and extra races being added. He landed the Gold Cup four years in succession between 1979 and 1982 thanks to two-time winners Le Moss and Ardross, while brilliant miler Kris, who won 14 of his 16 races, was among his five winners of the St James's Palace Stakes. 
The Sir Henry Cecil Stakes, a Listed race run at Newmarket, is run in Sir Henry's memory every July and its roll of honour includes the brilliant Baaeed, an emphatic winner in 2021. The Galtres Stakes at York in August, has also carried his name since 2014, while The Henry Cecil Open Weekend in September, when Newmarket trainers collectively throw open their doors to the public, also remembers him on an annual basis. 
Cecil, knighted in 2011 for his services to racing, would himself have been a wonderful host and, no doubt, would have also relished showing off his cherished rose garden, which helped raise money for charitable causes. 
He becomes the second trainer to be inducted into the QIPCO British Champions Series Hall Of Fame after Vincent O'Brien. 
25
British Classic Winners
10
Champion Trainer Titles
Career Highlights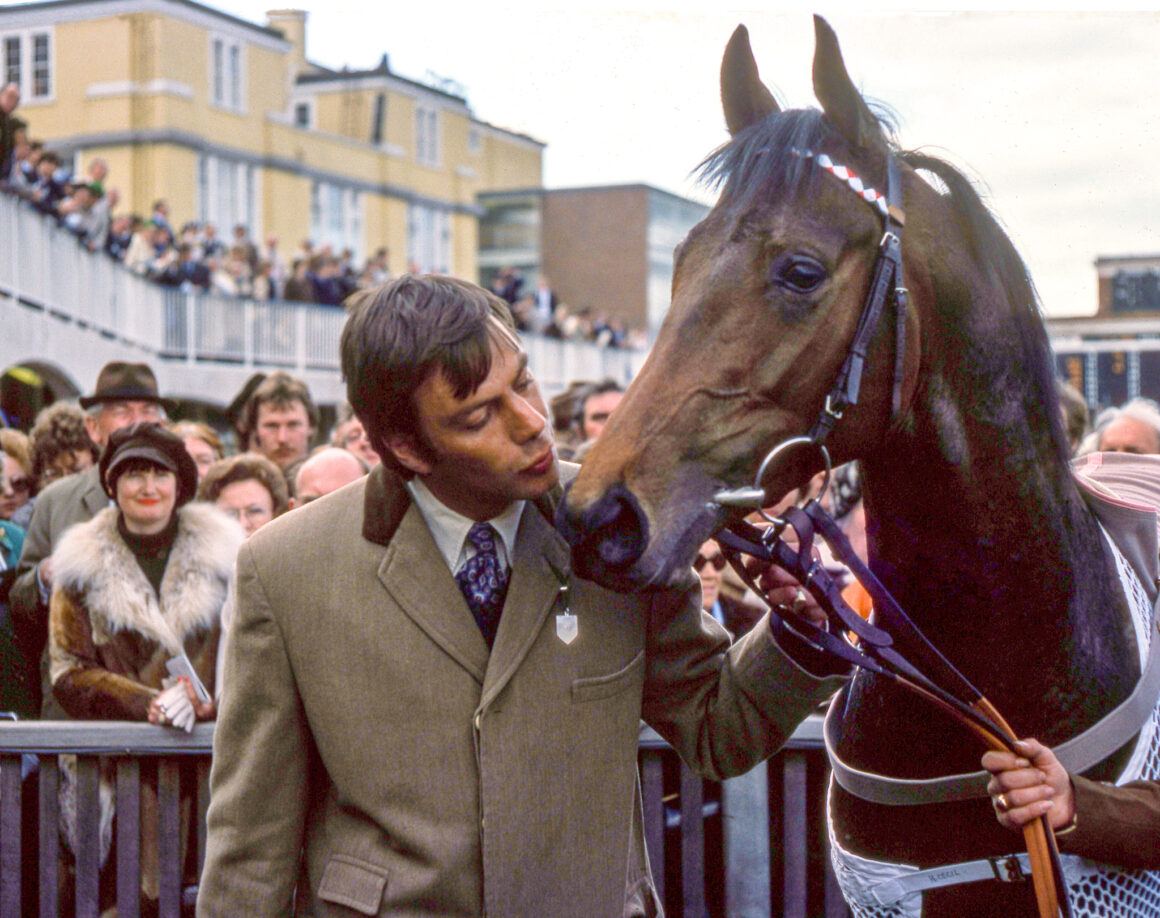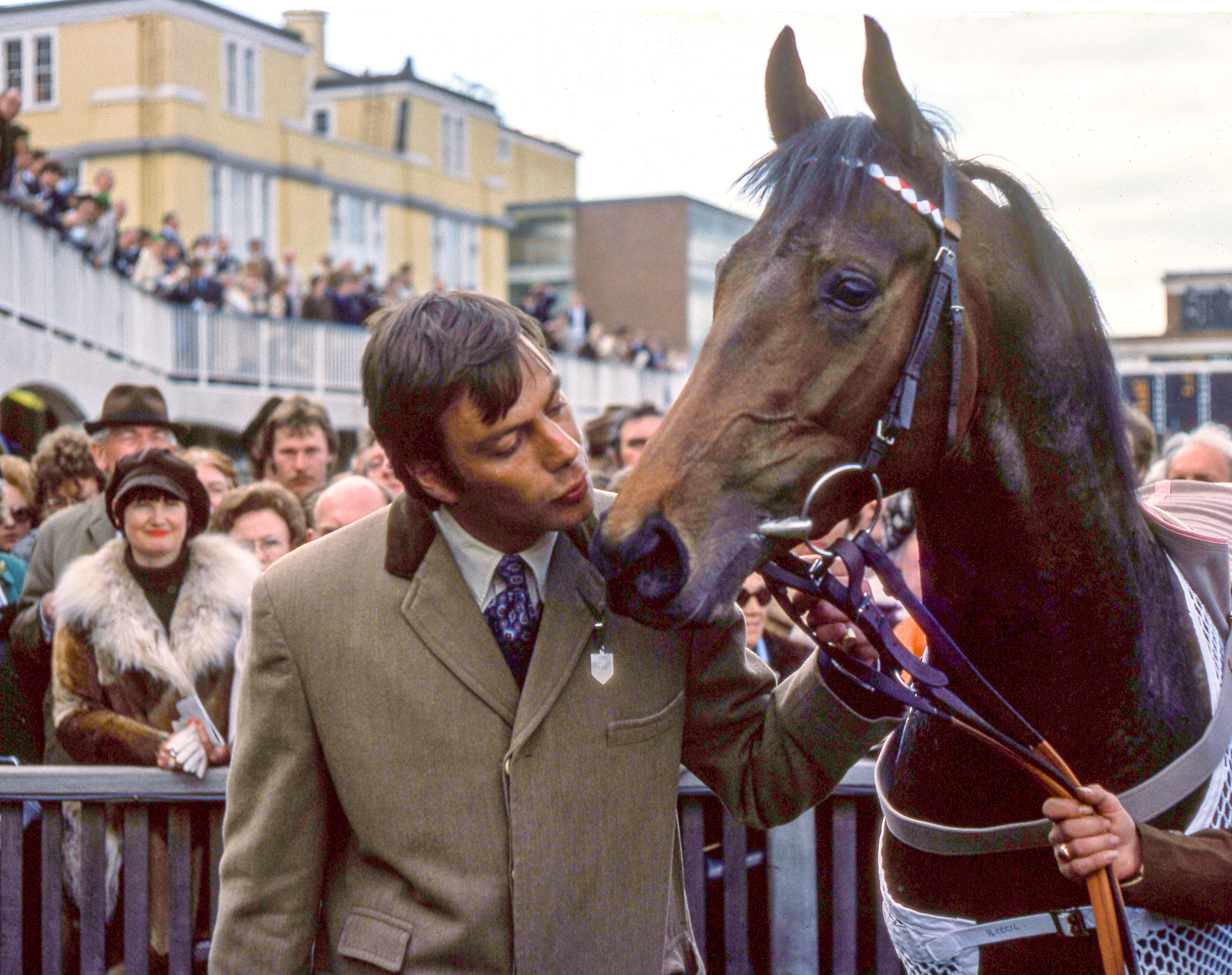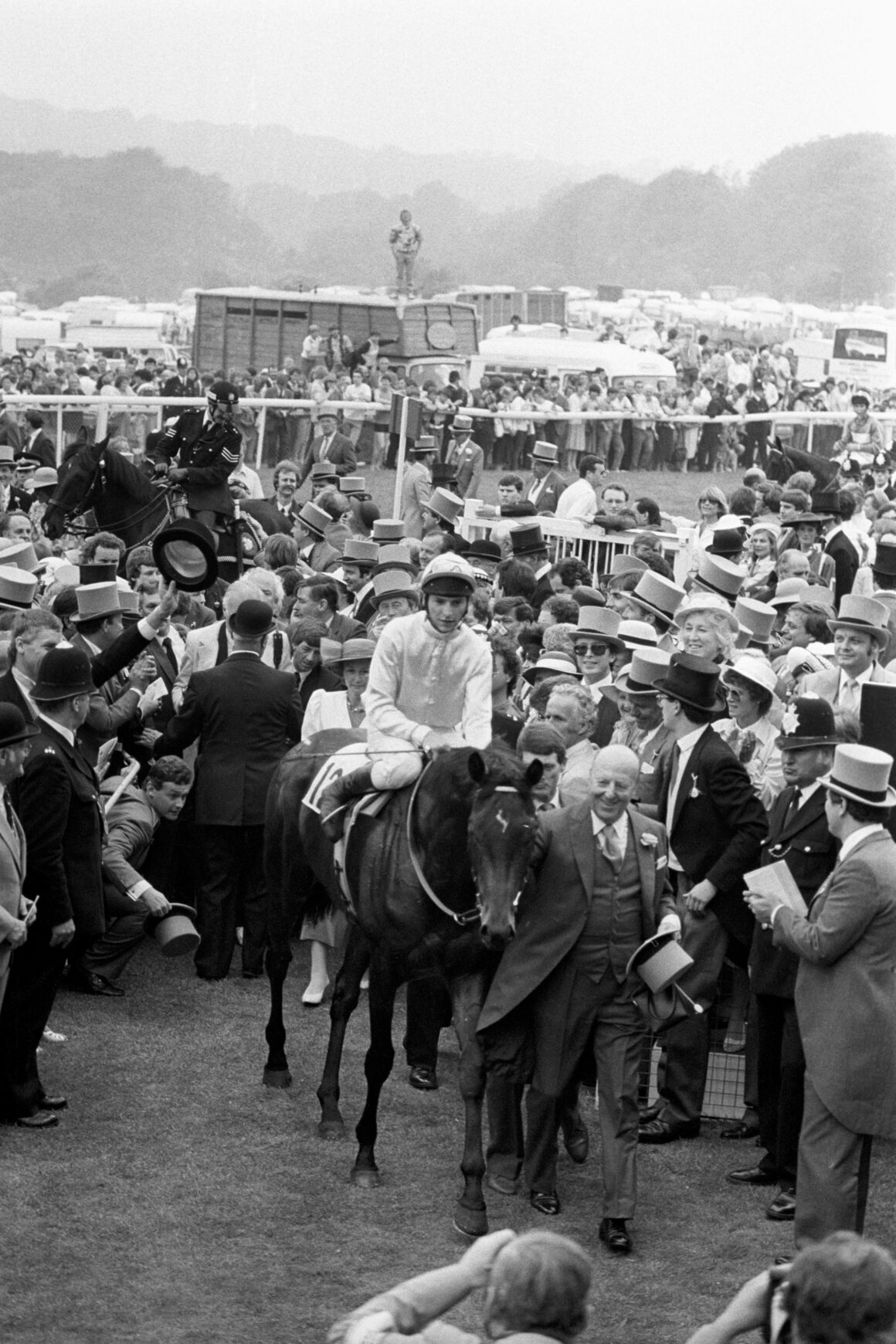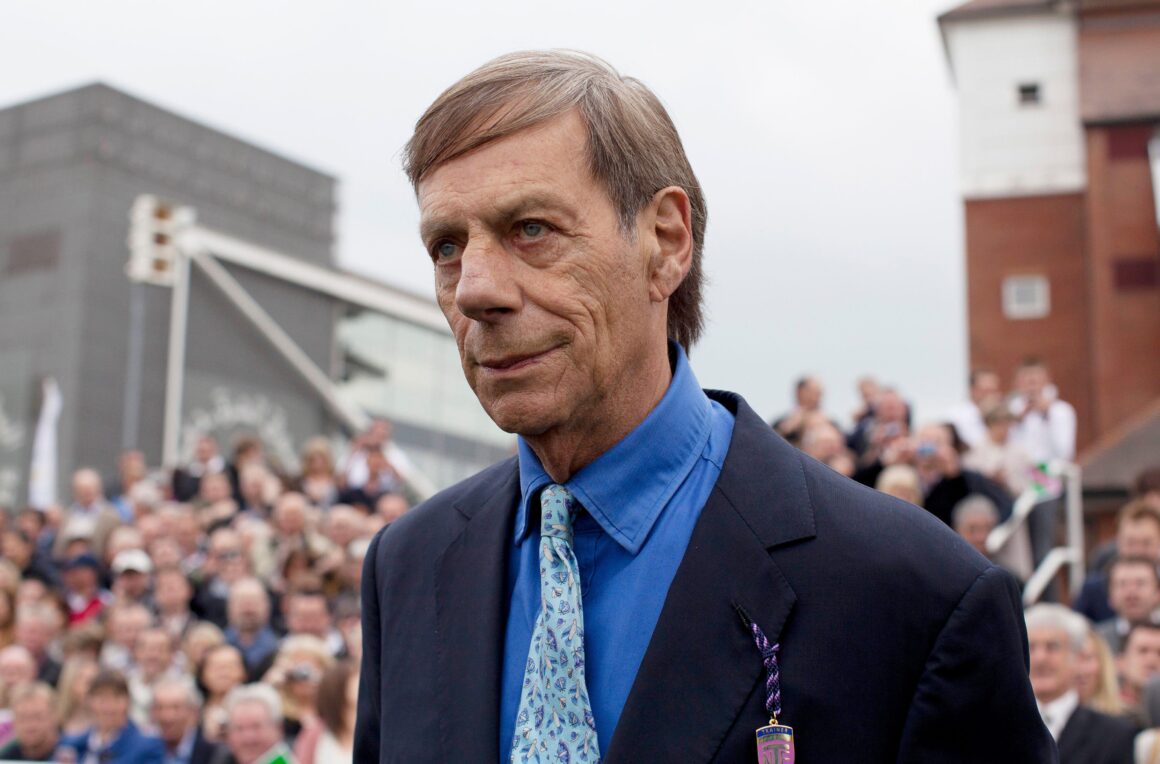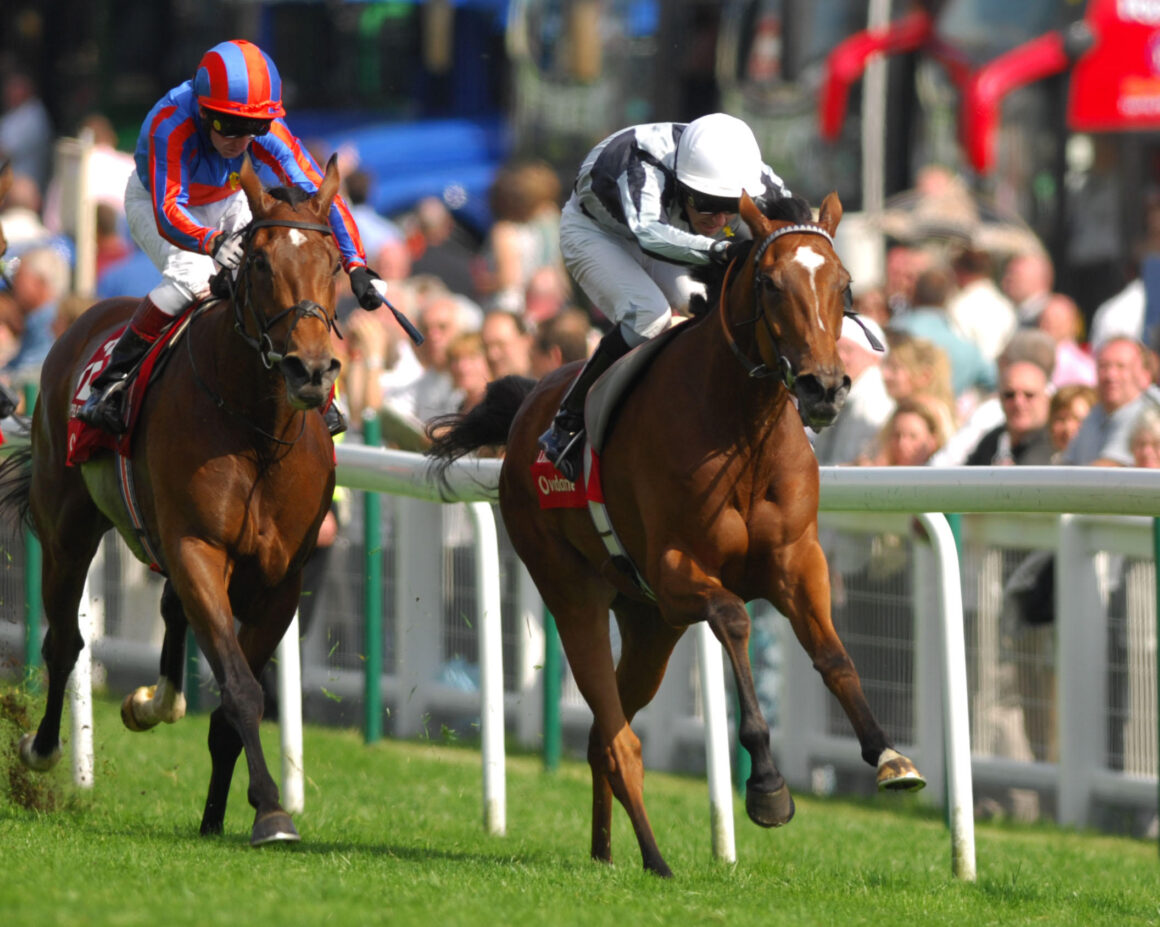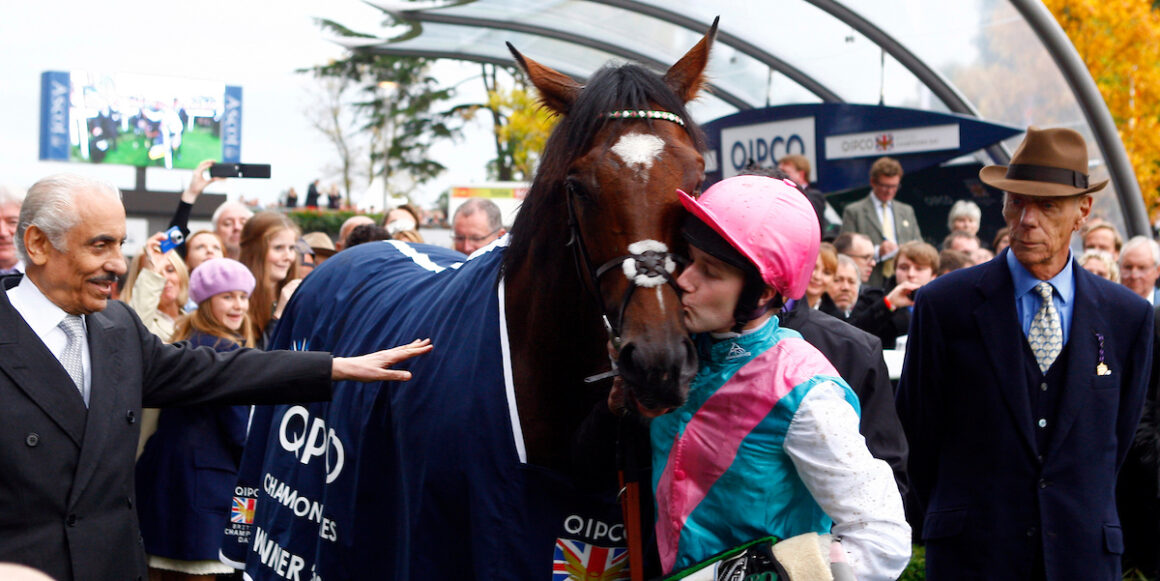 Champion Trainer
Champion Trainer for the first time, with Wollow his stable star
First Derby success
Slip Anchor is the first of his four Derby winners. Oh So Sharp wins the 1000 Guineas, Oaks and St Leger in the same year
A tenth Trainers Championship
Champion Trainer for a tenth and final time. Only Alec Taylor, with 12 wins, has been champion on more occasions
Fourth Derby
Oath gives him his fourth Derby success
Eighth Oaks
Light Shift gives Cecil an eighth triumph in the Oaks
14 from 14
Frankel wins all 14 of his races, ten of them in Group 1 company, and is lauded as the greatest racehorse there has been