Willie Carson OBE
Willie Carson was a 5ft powerhouse of the Weighing Room and today, we recognise his glittering career by announcing his induction into the QIPCO British Champions Series Hall of Fame. 
The Scot, who will be 80 next month, was Champion Jockey in Britain five times and his 3,828 winners in the UK have included 17 Classic triumphs, four of them in The Derby. Only three other greats have bettered his overall tally: Sir Gordon Richards (4870), Pat Eddery (4633) and Lester Piggott (4493).  
Carson's inimitable all-action, push-kick-push style of riding, coupled with his unbridled enthusiasm and fierce determination, made him a huge favourite with trainers, owners and punters alike. He bounced back from several serious injuries – he broke more than 30 bones during his 37-year career – and was associated with many wonderful champions, including Troy, Nashwan and Dayjur. That trio were all trained by Dick Hern, with whom he enjoyed a long and fruitful alliance.
He has also enjoyed notable success as a breeder and had the distinction of guiding Minster Son, who he himself bred, to victory in the 1988 St Leger, making him the first jockey to breed and ride a Classic winner. After retiring from the saddle, the jockey with an impish grin and instantly recognisable laugh, helped present BBC television's racing coverage, having earlier been a captain on Question of Sport between 1982 and 1983.  
What made his achievements all the more remarkable is that he came from a non-racing background. His Dad, Tommy, was a warehouseman for Fyffes bananas in their native Stirling, and his Mum, May, was a waitress. Both were diminutive and their son, William Fisher Hunter Carson, born in November 1942, took after them. Those unusual middle names? He owes them to an uncle who became a missionary in America. 
At school, Carson was often mocked because of his tiny frame, but most bullies were swiftly sent packing as his Dad had bought boxing gloves and given him lessons in self-defence. The word "jockey" would often bubble to the surface and a seed was unwittingly planted when he went to the cinema to see The Rainbow Jacket, a 1954 movie about a youngster who beats the odds to become a top jockey.  
Carson was inspired and would cycle to Dunblane for riding lessons. He showed some aptitude and Thea MacFarlane, his tutor, wrote to a plethora of trainers asking if they had any openings. Captain Gerald Armstrong provided a positive reply and Carson began his apprenticeship with him in 1959. 
The Rainbow Jacket had painted a romantic picture, but Carson discovered the reality was a lot tougher. It took him three years and 22 months to ride his first winner, and another three to lose his claim. But once he found his wings, he soared. "When I started, I was useless. I couldn't hold anything," he said. "I was a tiny little runt and weighed 6st 5lb one day at Aintree in 1959. I came up the ladder very slowly." 
By 1972, Carson had reached the top of the ladder. He gained his first Classic success, aboard High Top in the 2000 Guineas on a soggy day at Newmarket, and ended the year champion for the first time, with 132 winners, at the main expense of Tony Murray. At the height of their battle, Carson was advised by doctors he would require six weeks off after suffering several injuries in a fall. He was back in action only five days later, and ended up winning the title by ten winners, with his first wife, Carole, booking his rides.
He retained his title the following year and would be champion again in 1978, 1980 and 1983. His title triumph in 1978 was notable for the fact that he rattled up 182 winners from a mammoth 986 rides. Being able to ride at light weights meant few horses were off-limits, but his quest for the next winner was unrelenting. 
Never mind the quantity, there was also reams of quality, especially once he became Hern's retained rider in 1977 after spells with Bernard van Cutsem, Barry Hills and Clive Brittain. Cherished victories aboard Dunfermline in the Oaks and St Leger for Her Majesty The Queen in her Silver Jubilee Year swiftly cemented the new association. 
Two years later came Carson's first taste of Derby glory aboard Troy after ten previous defeats in the premier Classic. The combination powered to a seven-length win after being well adrift turning for home and they would go on to land the Irish Derby, King George VI & Queen Elizabeth Stakes and Juddmonte International, plus finish third in the Arc. 
Carson won a second Derby, aboard Henbit, 12 months later in a magical season where he also scooped four other Classics at home and abroad, in addition to the Eclipse and King George with Ela-Mana-Mou. 
There were also lows, most notably the following summer when an ugly fall at York in August left him with a fractured skull, fractured vertebrae and a broken left wrist. He still finished second in the jockeys' championship. 
He won the title for a fifth and final time in 1983, having been awarded an OBE for his services to racing at the start of the year. His 159 winners that year included Sun Princess's victories in the Oaks and St Leger, while Habibti lit up the sprint division. 
Carson's days as champion might have been over, but the big winners kept flowing. Don't Forget Me won the 2000 Guineas and the Irish equivalent in 1987 and then, in 1989, he and the magnificent Nashwan made history by reeling off successive victories in the 2000 Guineas, Derby, Eclipse and King George in the silks of Sheikh Hamdan Al Maktoum. The long-striding colt was perhaps the best horse he ever rode. 
A year later, by now first jockey for Sheikh Hamdan, Carson and the rapid Dayjur won just about every big sprint in the calendar before their infamous defeat in the Breeders' Cup Sprint, when Dayjur jumped a shadow in the closing stages of the race. Carson also won the 1000 Guineas, Oaks and Irish Derby that year on the brilliant Salsabil and, numerically, his 187 winners in Britain represented his best tally. 
The day before Salsabil's Irish Derby victory, Carson had become only the third jockey to ride six winners in one afternoon (the others had been Richards and Alec Russell) on Northumberland Plate Day at Newcastle. The following weekend he would land another Eclipse on Elmaamul. 
Shadayid won the 1000 Guineas in 1991, with Lahib giving him an eighth Queen Elizabeth II Stakes success in 1992. No jockey has won the mile-long Ascot showpiece on more occasions. Erhaab came from the rear to give him a fourth Derby in 1994, while Muhtarram was a rare two-time winner of the Prince of Wales's Stakes in 1994 and 1995. 
In 1996, aged 53, Carson landed the French 1000 Guineas on Ta Rib before landing the Irish version on Matiya only 13 days later. And when he landed the Champagne Stakes on the exciting Bahhare, at Doncaster in September, it gave him hopes of yet more Classic glory the following season. It seemed his success story would go on and on. 
However, just a week later, he suffered a horrible accident at Newbury when his intended mount, Meshhed, lashed out and kicked him across the paddock. Carson was left with life-threatening liver injuries and reluctantly, after a six-month fight to regain full fitness, he announced his retirement in early March of the following year. Reflecting on his overall career at the time, he said with considerable understatement: "I'm happy how things turned out." 
He becomes the fourth jockey to be inducted into the QIPCO British Champions Series Hall of Fame after Lester Piggott, Pat Eddery and Frankie Dettori. 
Career Highlights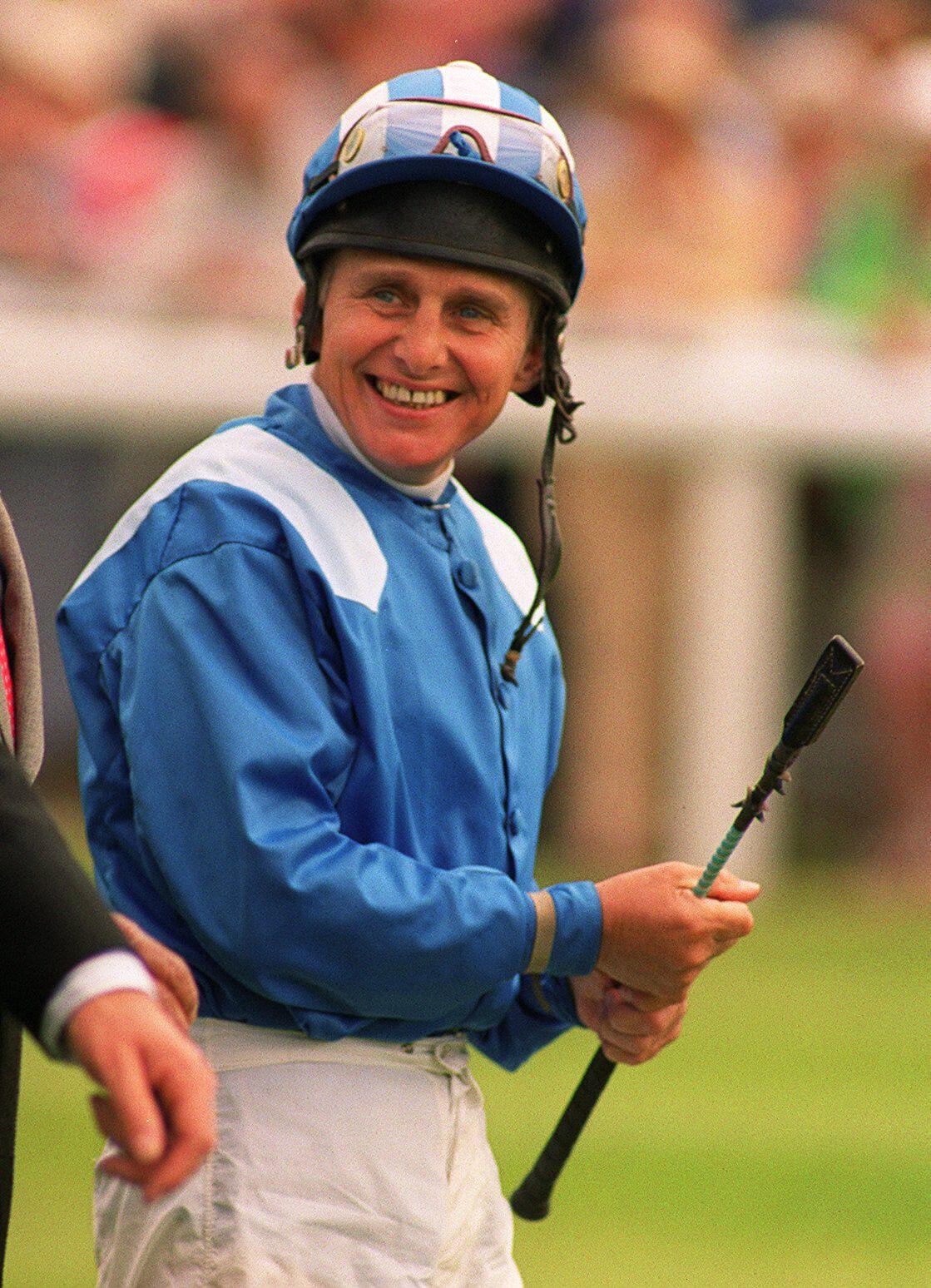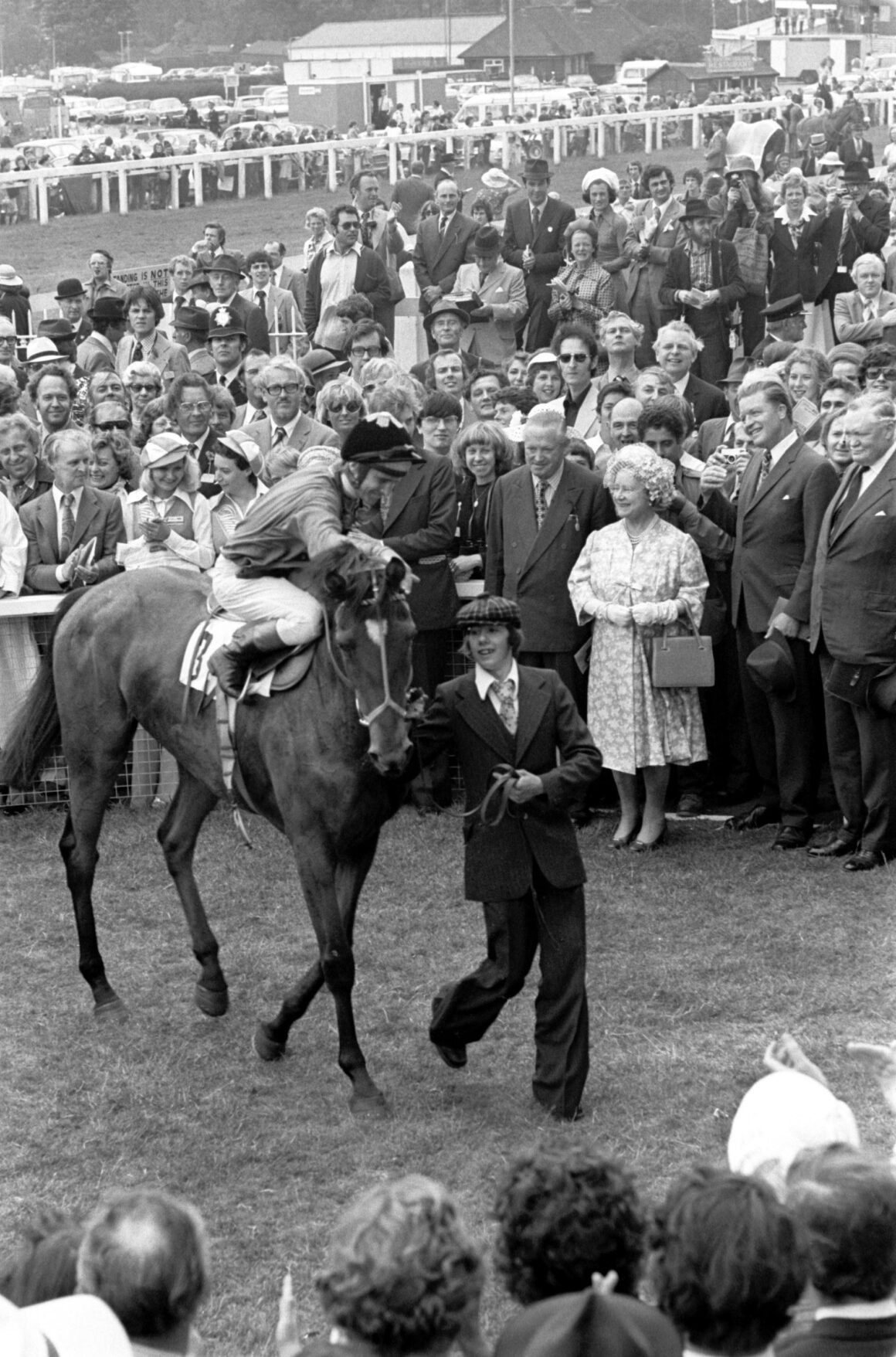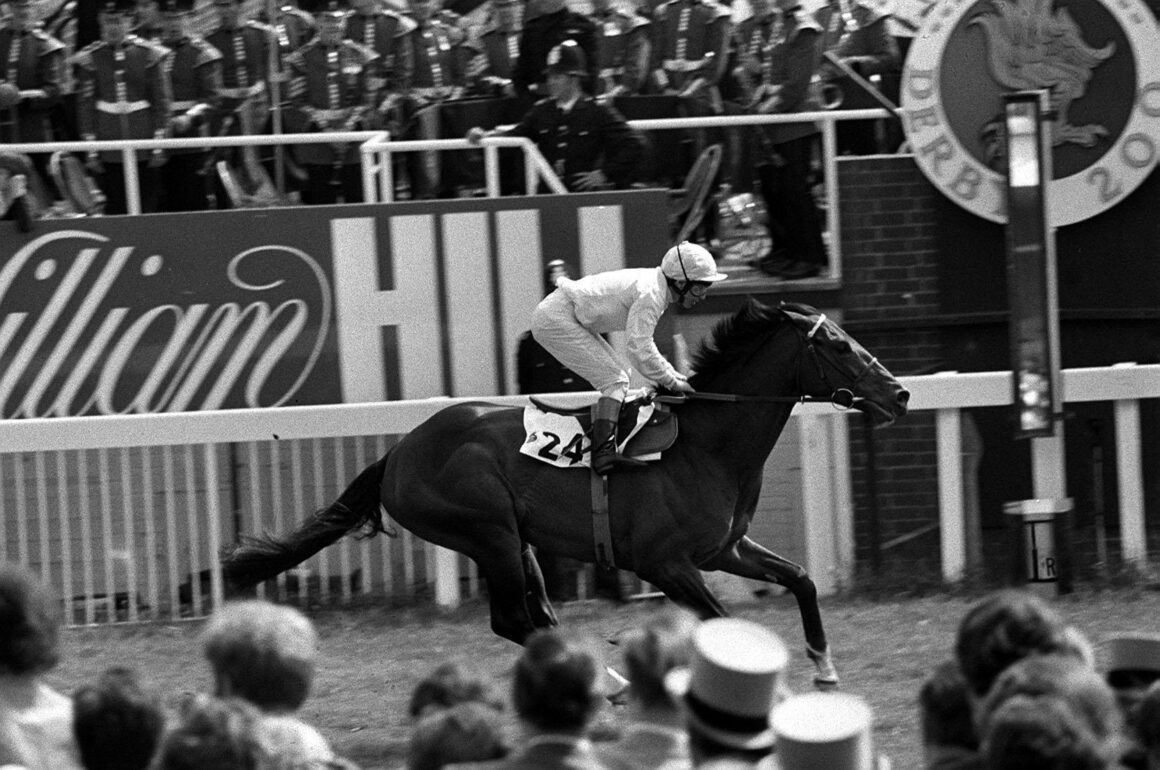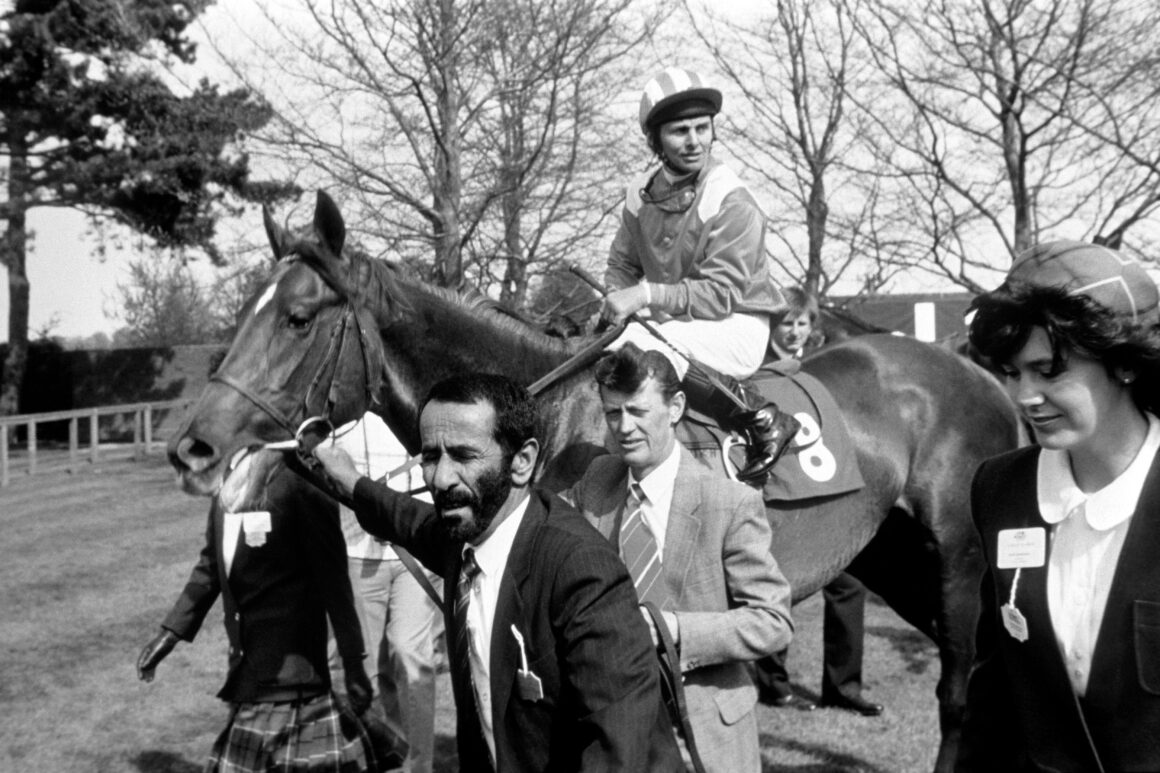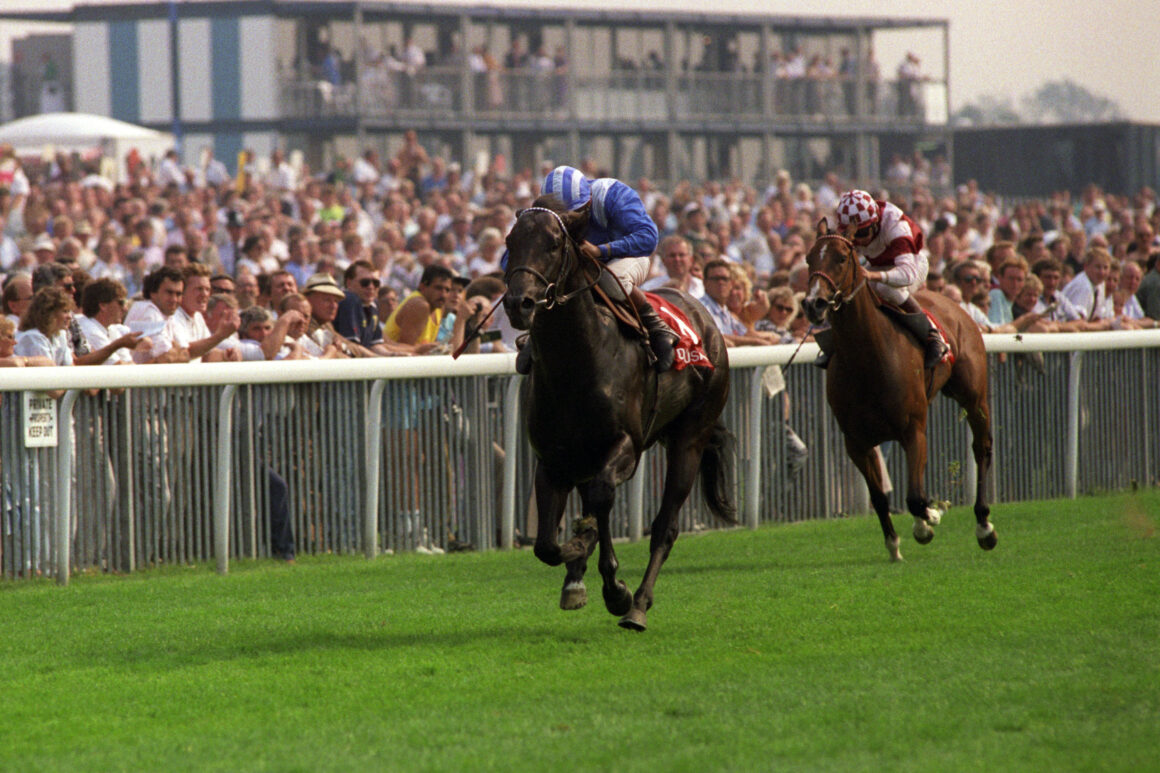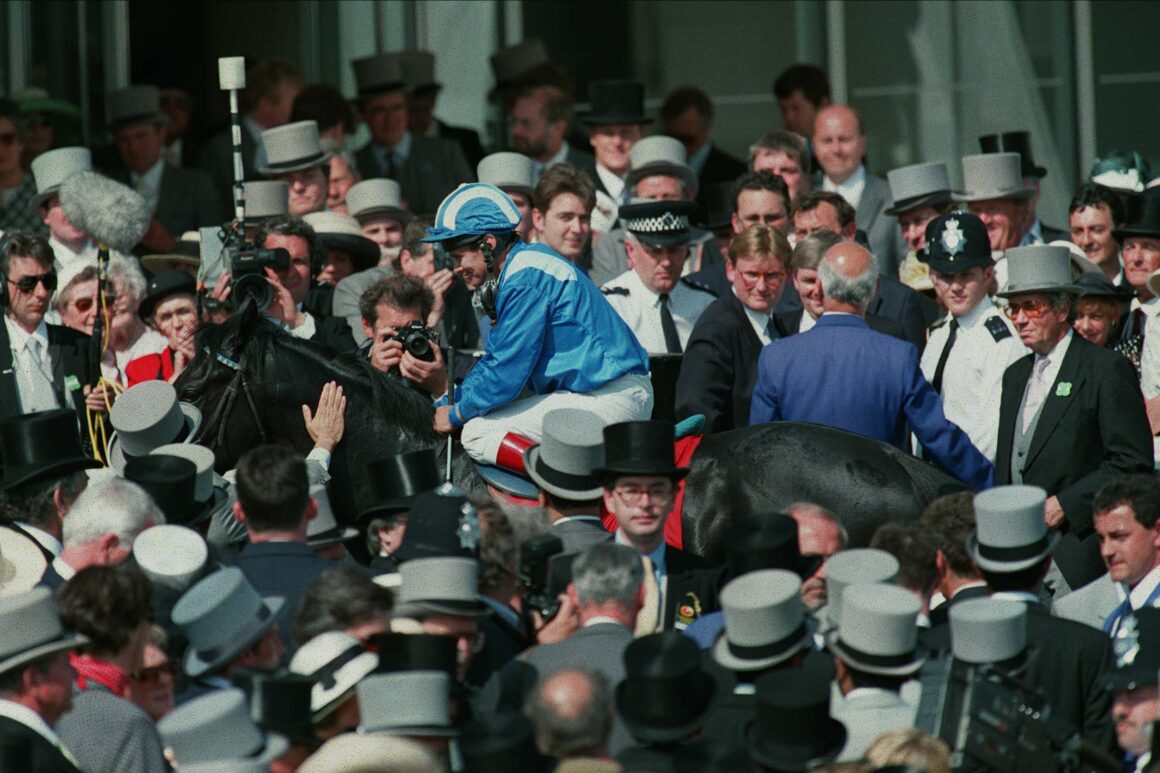 First Classic success
Enjoys his first Classic success aboard High Top in the 2000 Guineas and secures the first of his five Champion Jockey titles. The others were in 1973, 1978, 1980 and 1983
Victory for Her Majesty The Queen
Becomes retained rider for Major Dick Hern and wins the Oaks and St Leger on Dunfermline for Her Majesty The Queen in her Silver Jubilee Year
Derby winner
Gains the first of his four Derby wins on Troy, when having his eleventh ride in the race. Twelve months later, he wins it again on Henbit
Successive Group 1s
Makes history with Nashwan by reeling off successive wins in the 2000 Guineas, Derby, Eclipse and King George
Superstar Dayjur
He and Dayjur carry all before them in the year's big sprints before an infamous defeat at the Breeders' Cup
Fourth Derby
Wins a fourth Derby on Erhaab