13th May 2021
Al Shaqab Lockinge – A race for the greats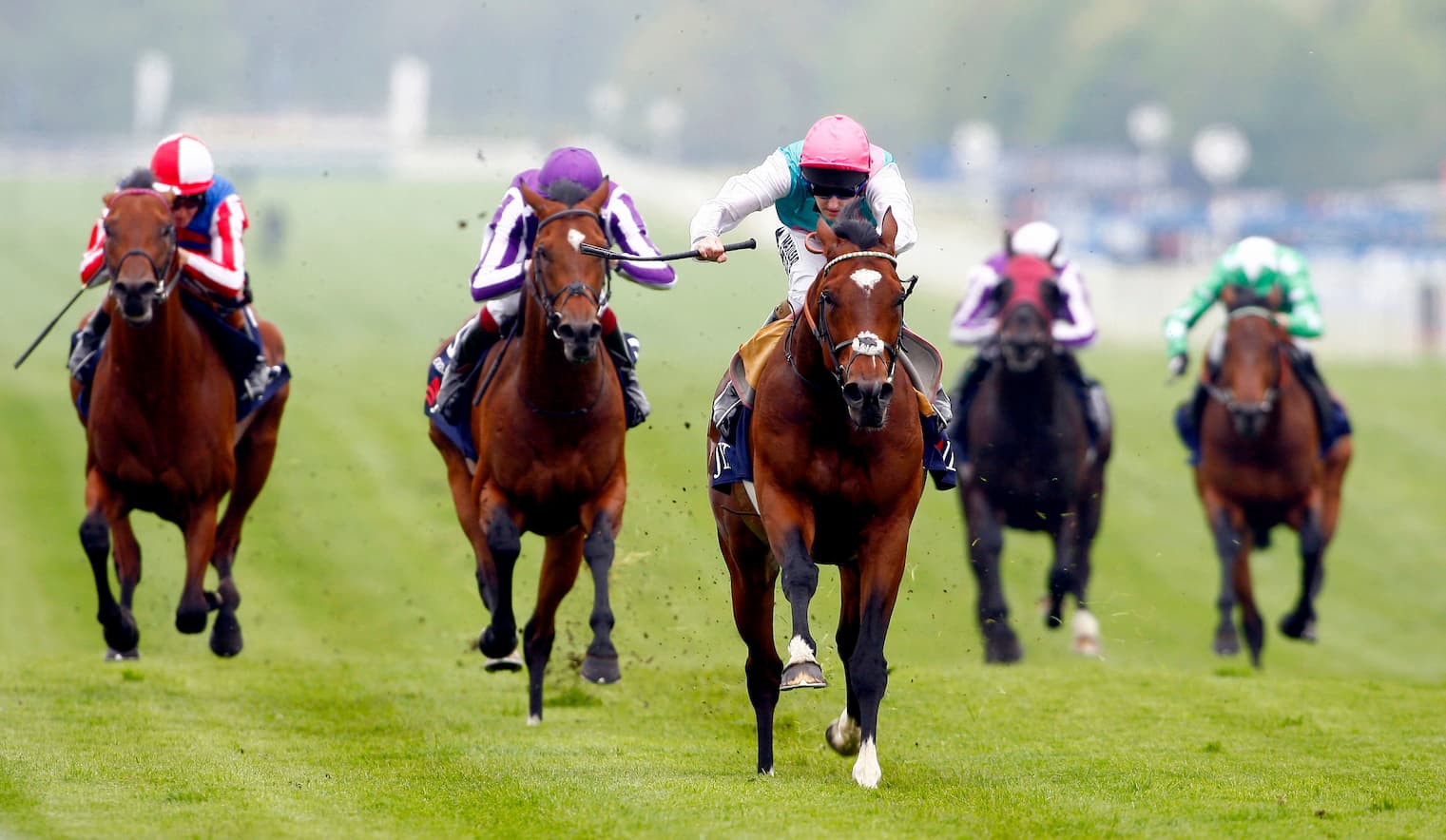 The Al Shaqab Lockinge Stakes at Newbury is one of the great mile races of the year and has helped forge and cement the reputations of its participants.
This 2021 renewal is unlikely to be any different, with the exciting Palace Pier a hot favourite. The two-time Group 1 winner has a long way to go before being mentioned in the same breath as racing's greats but few would dispute that his jockey, Frankie Dettori, is a potential future candidate for the QIPCO British Champions Series Hall of Fame.
Dettori, 50, has been winning big races all over the world for more than three decades and recently secured the 20th Classic success of his career with the help of Mother Earth in the QIPCO 1000 Guineas at Newmarket.
His haul of more than 500 Group wins includes four Al Shaqab Lockinge triumphs, with his first success, in 1994 aboard Emperor Jones, being achieved 12 months after the legendary Lester Piggott secured his sixth and last victory in the showpiece.
This month, Piggott, 85, became the first jockey to be inducted into the QIPCO British Champions Series Hall of Fame and no one can match his tally of Lockinge wins, albeit Dettori is having a good go at trying to catch him.
Piggott's maiden Lockinge win came in 1960, the year he won the first of his 11 jockeys' championships. He took the honours aboard 7/4 favourite Sovereign Path, a four-year-old owned and trained by Ron Mason. It was only the third running, with the previous two renewals being claimed by Pall Mall, owned by Her Majesty The Queen.
Piggott struck again with The Creditor (trained by Noel Murless) in 1964 but had to wait another nine years before his next success on Sparkler (Robert Armstrong). Belmont Bay (Henry Cecil) provided him with his fourth in 1981 before further victories on Polar Falcon (John Hammond) in 1991 and Swing Low (Richard Hannon Sr) in 1993.
The 1981 renewal featured only six runners but Piggott had to be at his imperious best to gain a dramatic victory. He controlled the race from the front on the Daniel Wildenstein-owned four-year-old but defeat seemed inevitable when the strong-travelling Hilal loomed up on his outside and headed him. However, Piggott squeezed out more from his willing partner and edged back ahead in the final strides. He would clinch a tenth jockeys' title that season.
A decade later, Piggott struck again with the French-trained Polar Falcon despite the colt fluffing the start and being up against the prolific filly In The Groove, who started odds-on. Piggott bided his time on the rain-softened ground before inviting his mount to pounce and accelerate two lengths clear of the hot favourite. Polar Falcon would go on to prove himself a top-class sprinter.
Piggott was 57 when also adopting patient tactics on Swing Low, two years later, hitting the front inside the final furlong on the 12/1 chance and being able to ease down in the final strides. He remains the oldest jockey to have won the race with those left trailing that day including a youthful Dettori, who partnered Powerful Edge.
The Lockinge was a Group 2 contest each time Piggott won it, only being elevated to Group 1 status in 1995. However, that did not prevent many wonderful horses from taking part before that time, with Brigadier Gerard (1972) and Kris (1980) being among revered winners.
Brigadier Gerard, trained by Dick Hern, won each of his four starts as a two-year-old and his exploits the following summer included victories in the 2000 Guineas, St James's Palace Stakes, Sussex Stakes, Queen Elizabath II Stakes and Champion Stakes.
He lined up for the Lockinge, on his first start as a four-year-old, unbeaten in ten starts and duly extended that sequence with a convincing defeat of Grey Mirage and the Piggott-ridden Gold Rod at odds of ¼ under Joe Mercer. Brigadier Gerard went on carrying all before him, including over longer distances, before ending his magnificent career having won 17 of his 18 races. He will no doubt be a topic of conversation when our panel convene to discuss future inductees into the QIPCO British Champions Series Hall of Fame.
Mercer also guided Kris, trained by Sir Henry Cecil, to a narrow but decisive win in 1980. At the time, the brilliant colt was winning the thirteenth of his 14 races. As usual, he travelled strongly behind the leaders before overhauling the front-runners and prevailing in a bunched finish from Foveros and Hardgreen. The last-named was trained by Michael Stoute, who has since become a Sir and trained a record eight Lockinge winners.
Cecil's greatest Lockinge winner, of course, was the mighty Frankel, who was a dazzling five-length winner on his return to action as a four-year-old in 2012. That was the tenth victory of his flawless 14-race career, and one of four occasions when Excelebration, a top-class performer in his own right, chased him home.
Frankel's place in our Hall of Fame is already secure. No doubt the Al Shaqab Lockinge will continue to help provide clues as to who might join him.