Her Majesty The Queen
Her Majesty The Queen has been racing's greatest supporter for more than 70 years and it is our honour to induct her into the QIPCO British Champions Series Hall of Fame.
What other sport has had such a constant companion and ally since the mid‐1940s? The Queen's lifetime love of horses has never diminished, with her devotion as a passionate fan, an owner, breeder and ambassador unwavering. She is a treasured figurehead and has been part of racing's fabric for as long as anyone can remember.
The magic and excitement that The Queen creates when attending the races is immeasurable, as anyone who has crowded around the paddock to greet her daily arrival at Royal Ascot over the past eight decades will testify. "The racing fans adore her and love seeing her at the races. If she has a winner, the excitement is euphoric. Everybody is thrilled for her and she's also thrilled." says Sir Michael Stoute, who has trained over 100 winners for The Queen.
Prior to the pandemic, she had rarely missed a day at Ascot's Royal Meeting and, earlier this year, at the age of 95, attended the final day to watch her runners in action, her presence, as ever, enriching the day for fans.
Winners in The Queen's famous purple, gold braid and scarlet colours (used by her father King George VI and great‐grandfather King Edward VII before her), which have been captured on the Hall of Fame medal presented to The Queen in recognition of her induction, provide a calming reassurance that, in an ever‐changing world, some things do not change.
Racing has always given The Queen great pleasure, in public and in private. But, in turn, racing is hugely indebted to her. Not only for her loyal support, but for bolstering the sport's global profile and helping vividly illustrate the unbridled joy and excitement it can create.
Who can forget, for instance, that magical afternoon at Royal Ascot in 2013 when her star stayer, Estimate, was a narrow winner of a pulsating Gold Cup? Images of The Queen gripped by the finish and then celebrating victory were beamed around the world.
Ascot Racecourse had been founded by Queen Anne in 1711 and here, three centuries later was the reigning Monarch scooping the biggest staying race of them all for the first time. It was a historic moment that left everyone in raptures.
Peter Phillips, The Queen's grandson, said at the time: "It's amazing, this is her passion and her life and she's here every year and she strives to have winners. To win the big one at Royal Ascot means so much to her. Everyone is just thrilled, it's very close to her heart and today is very special."
The Queen has had more than 1,800 winners (the first was Monaveen over jumps at Fontwell Park in 1949), and has twice been Champion Owner on the Flat in Britain, in 1954 and 1957. On the latter occasion, 16 horses carrying the Royal colours accumulated 30 wins.
With the exception of The Derby, which has remained tantalisingly out of reach (despite a near‐miss with her horse Carlton House, who was beaten by under a length into third in 2011), she has bred and owned the winner of every British Classic, plus maintained bloodlines established long ago. She plays a leading role in the breeding of her horses, which are foaled at the Royal Stud in Sandringham, and has an outstanding recall of the generations involved.
In the BBC documentary, The Queen's Racehorses: A Personal View, made in 1974, she said: "My philosophy about racing is simple. I enjoy breeding a horse that is faster than other people's. And to me, that is a gamble from a long way back. I enjoy going racing but I suppose, basically, I love horses, and the thoroughbred epitomises a really good horse to me." 
In common with all owners and breeders, there has been success and setbacks. Fortune and frustration. Barren runs and purple patches. But, win, lose, or draw, The Queen has always appreciated the magnificence of the thoroughbred, whether it is hers or in someone else's hands. She is renowned for her patient and caring approach, not to mention her immense knowledge. 
 The Queen was bewitched by horses from an early age and was an accomplished rider long before inheriting the breeding and racing stock of her late father, King George VI, in 1952. These included an unraced two-year-old chestnut called Aureole, a son of Derby winner Hyperion trained by Cecil Boyd-Rochfort in Newmarket. 
Aureole was blessed with talent and temperament in equal measure, beating all bar Pinza in the 1953 Derby, just four days after The Queen's coronation. Her early magnetism among racegoers was reflected by Epsom publishing 130,000 programmes. "I think it was very exciting to have a horse, so soon as an owner, to run in The Derby and one couldn't really be sad not to win because Sir Gordon [Richards, the jockey of Pinza and 26-time champion] had, at last, won a Derby," she would say later. 
Aureole went on to finish third in the St Leger before landing the Coronation Cup (by five lengths), Hardwicke Stakes and King George VI and Queen Elizabeth Stakes the following year. He became a champion at stud, with his offspring including St Paddy, the 1960 Derby winner. St Paddy would in turn sire Strathcona, whose daughters included Dunfermline, winner of the Oaks and St Leger for The Queen in her Silver Jubilee year of 1977. 
The Queen nominated Aureole as being among her favourite five racehorses in Horse & Hound magazine in 2020. John Warren, The Queen's Bloodstock & Racing Advisor, said: "Aureole's feisty, highly-strung temperament made owning him all the more intriguing as The Queen understood early on what it took to encourage the best out of this brilliant home-bred. 
 "Her Majesty has chosen Aureole as one of her most memorable horses as in addition to him becoming The Queen's first top-class exciting racehorse, Aureole stood at Sandringham Stud throughout his whole career as a stallion, where he sired many top-class horses until his retirement at the age of 24." 
The other quartet were Doutelle, the first top-class horse bred by The Queen in her own right; Phantom Gold, who won the Ribblesdale Stakes in 1995 before becoming central to The Queen's broodmare band, plus Estimate and Highclere. 
The last-named, winner of the 1000 Guineas and French Oaks in 1974, was a grand-daughter of Hypericum, who had herself won the 1000 Guineas for King George VI in 1946. Highclere went on to become highly successful at stud with her progeny including Height Of Fashion, whose own offspring would include the brilliant 2000 Guineas and Derby winner Nashwan. 
Carrozza was also a short-head winner of the Oaks for The Queen in 1957, when ridden by Lester Piggott, and the following year Pall Mall provided a surprise 2000 Guineas success at 20/1. He went on to prove it was no fluke by winning the first two renewals of the Lockinge at Newbury. 
Trainers through the ages have spoken of what a privilege it is to have The Queen as a patron, while jockeys have always spoken of the great pride they take in wearing her silks. There is little that compares. "I've been very fortunate to ride for The Queen since I was about 19 years of age," says three-time Champion Jockey Ryan Moore. "I've always felt very confident and found it very easy to talk to her about her horses because she enjoys her horses so much; she enjoys seeing them and hearing about them." 
The Queen has already had 33 winners on the Flat this year, equalling the number she achieved when Champion Owner in 1957. Wink Of An Eye and Chalk Stream, both trained by William Haggas, have been her most prolific victors, each contributing four victories. The strike-rate of her runners has been an impressive 24 per cent.
One race that has eluded her is The Queen Elizabeth II Stakes, a Group 1 contest run over a mile at Ascot on QIPCO British Champions Day in October, and named in her honour in 1955.  
There are numerous other long-established Queen Elizabeth II Stakes – or Queen Elizabeth Cups – run around the world which recognise her passion for horses and for racing, including in America, Australia, Hong Kong (two), India, Japan and Singapore. And in Canada, the Princess Elizabeth Stakes has been run at Woodbine since 1946. Epsom also annually stages the Princess Elizabeth Stakes on Derby day. 
In 2022, The Queen will become the first Monarch to celebrate a Platinum Jubilee, and a trip to Epsom for The Derby with other members of The Royal Family on June 4 is already arranged.  
The Queen becomes the fourth person to be inducted into the QIPCO British Champions Series Hall of Fame – and the first to gain membership within the Special Contributor category – and the award is testament to her unwavering commitment and longstanding patronage of the sport, and the benefits that this devotion has undoubtedly brought to British horseracing. 
Career Highlights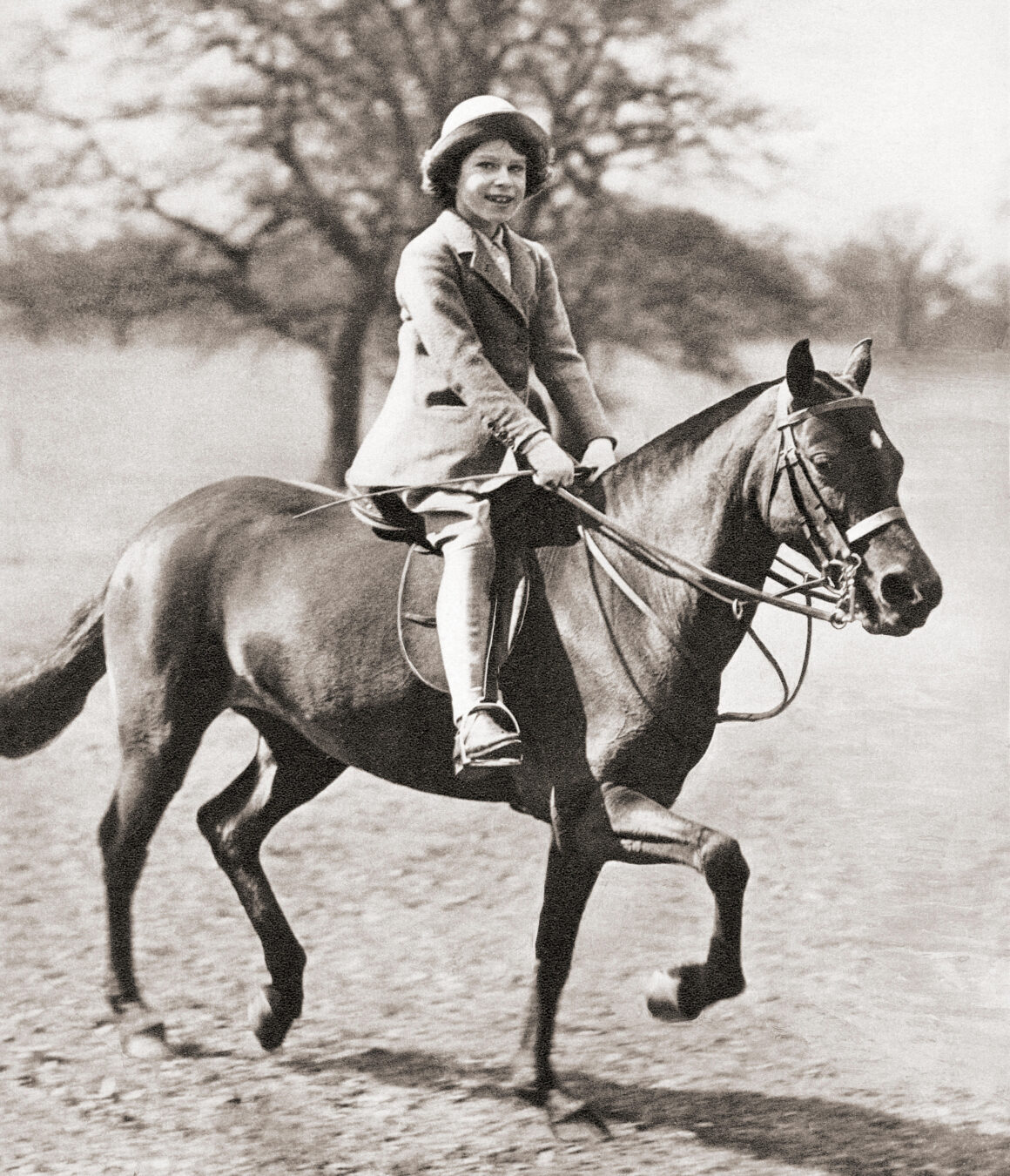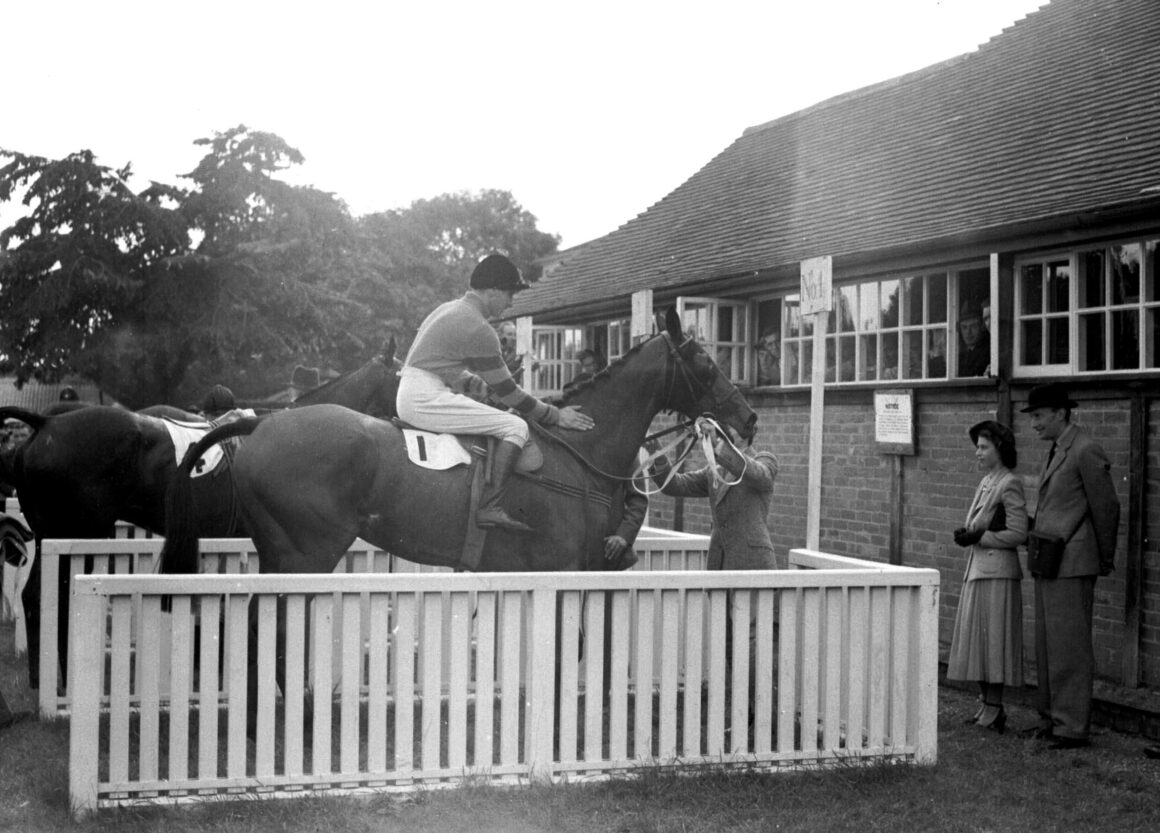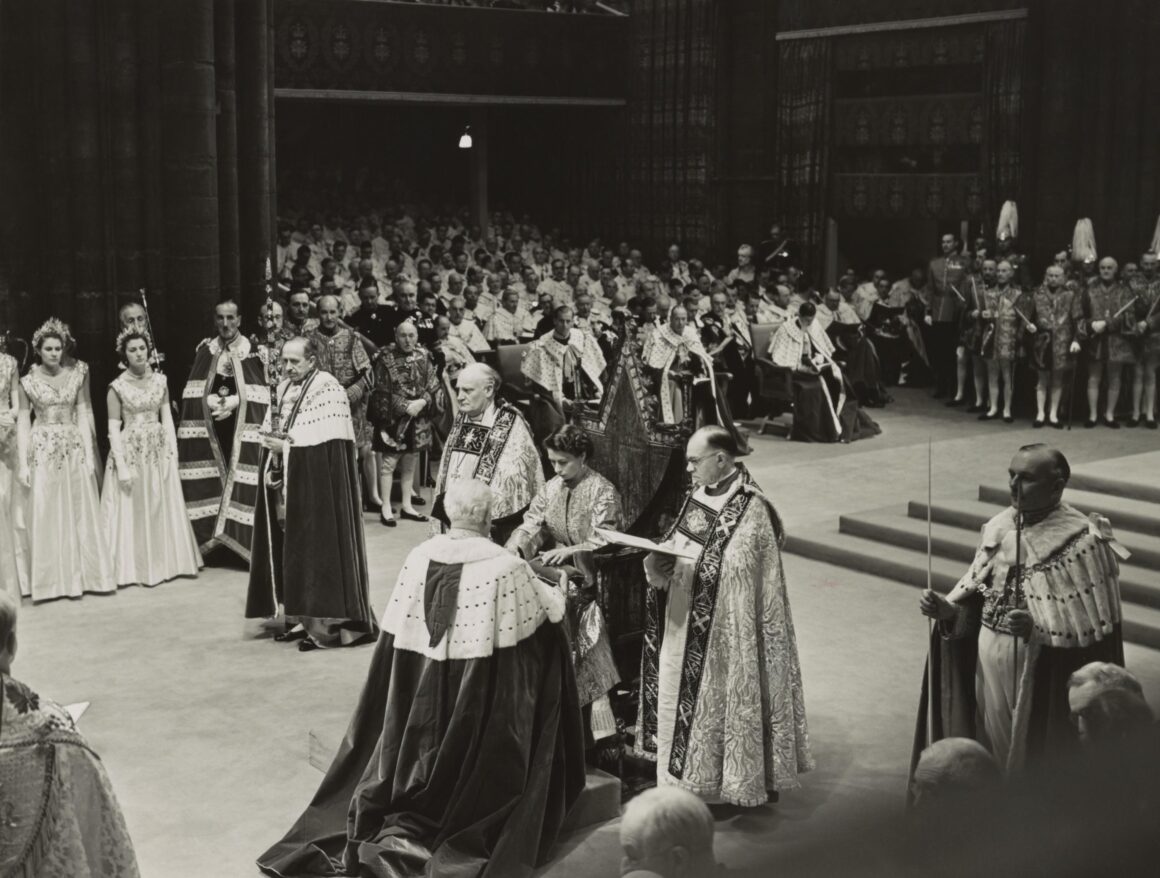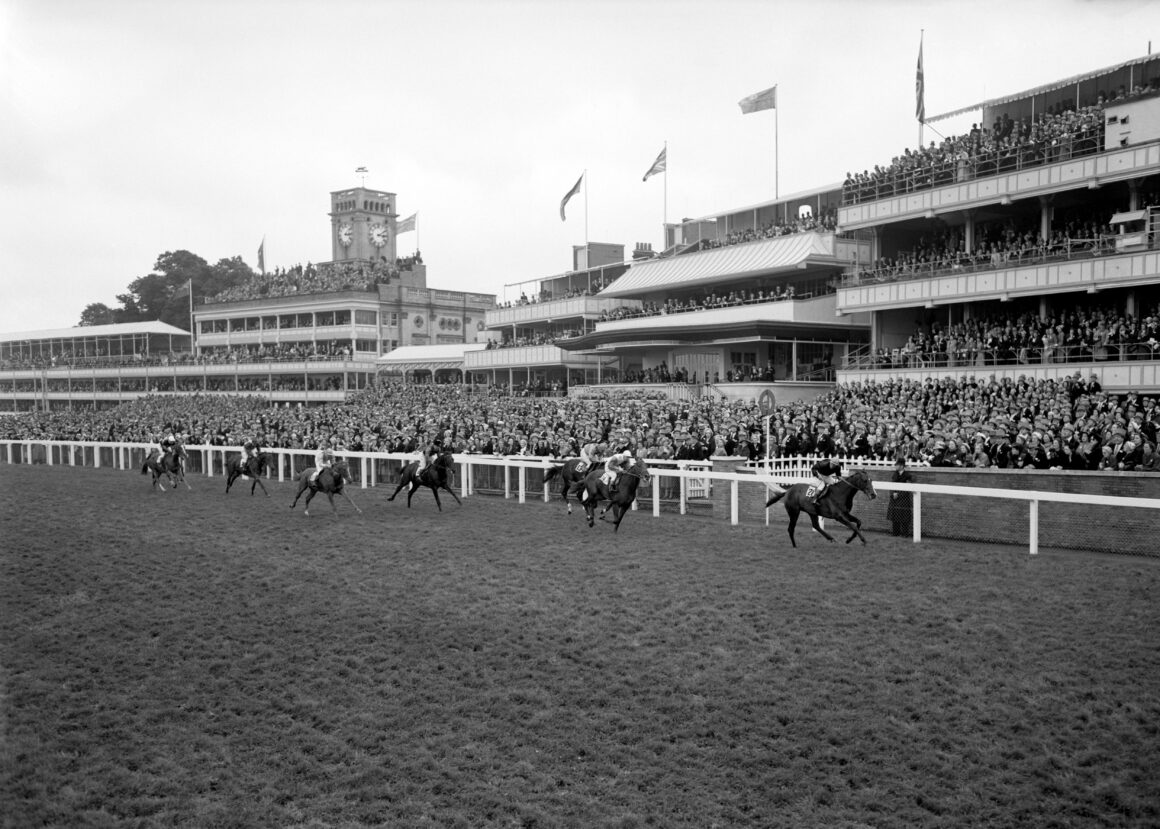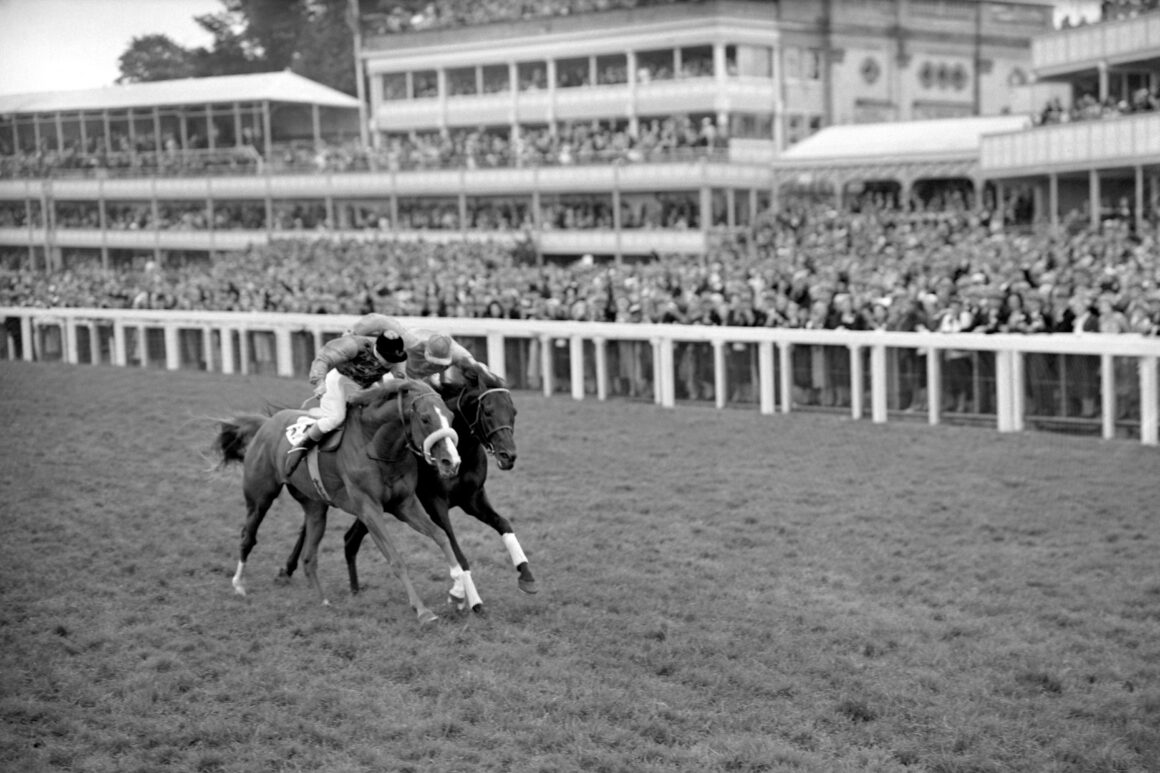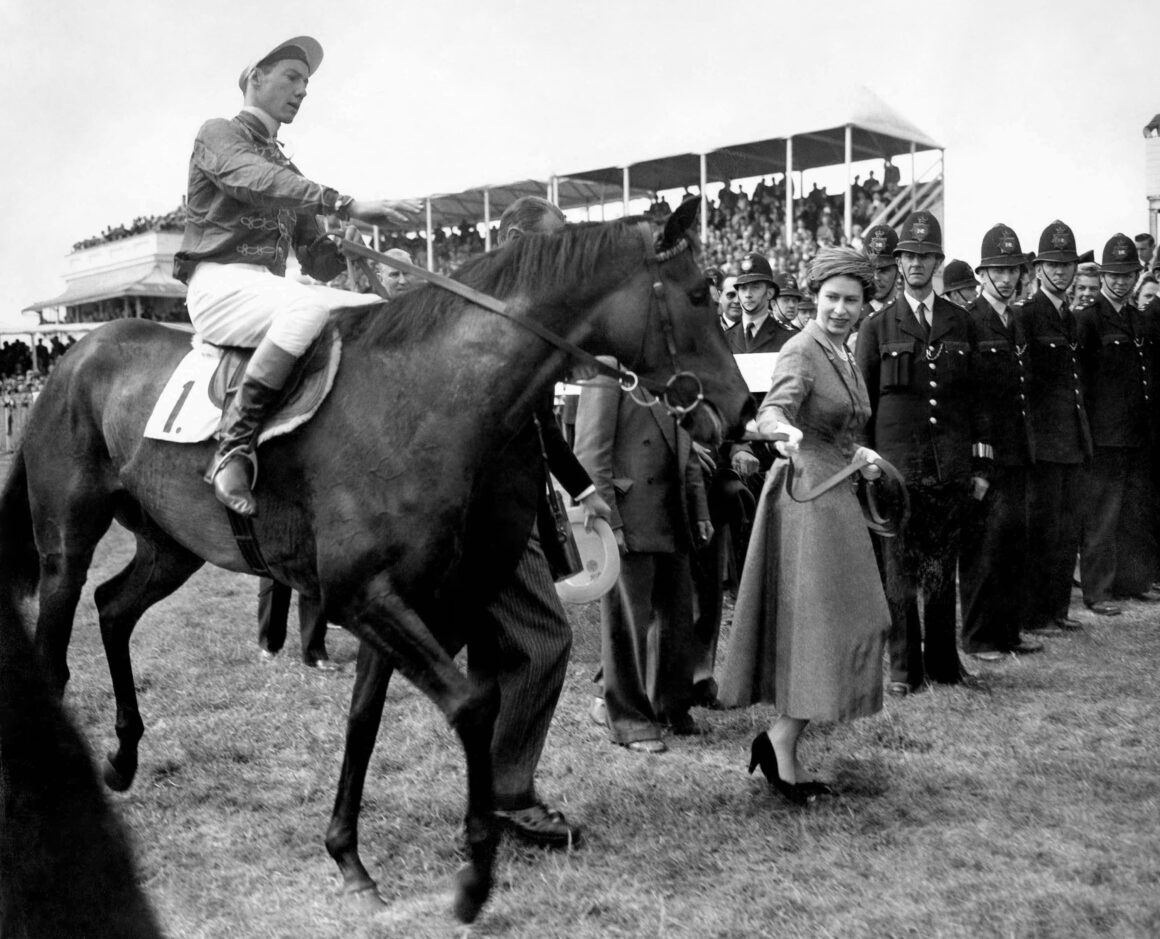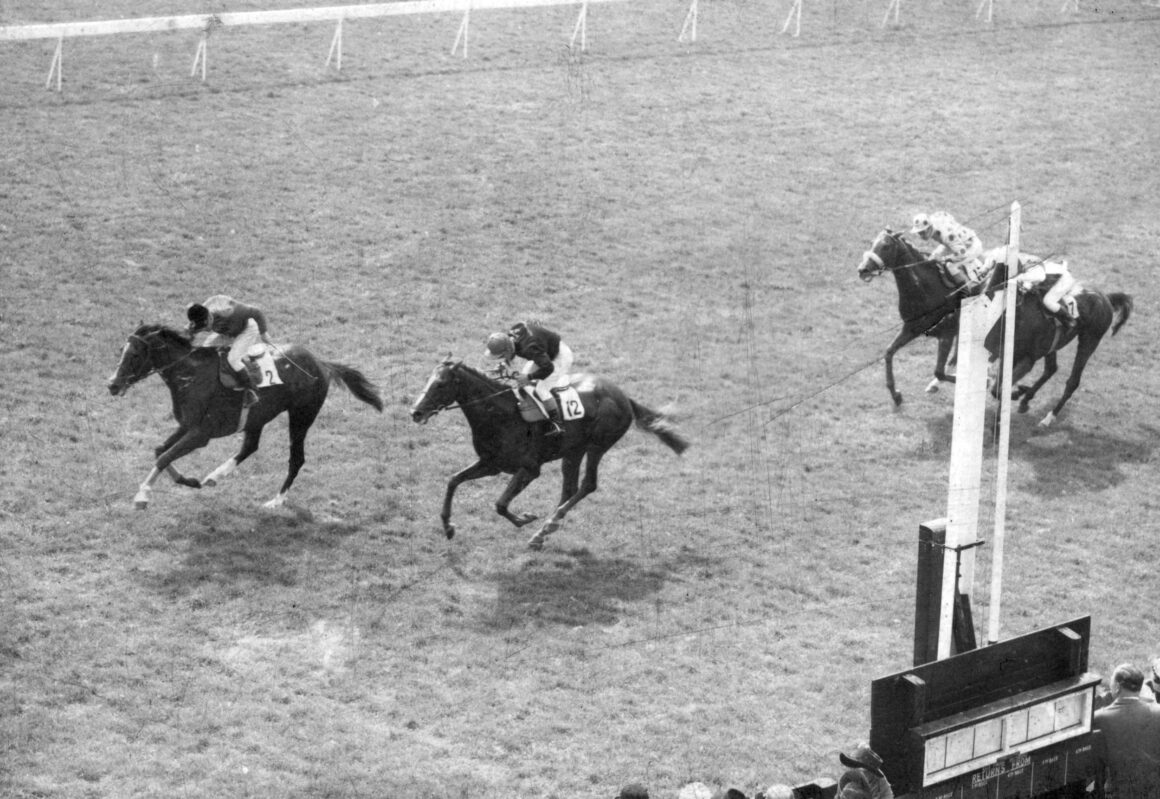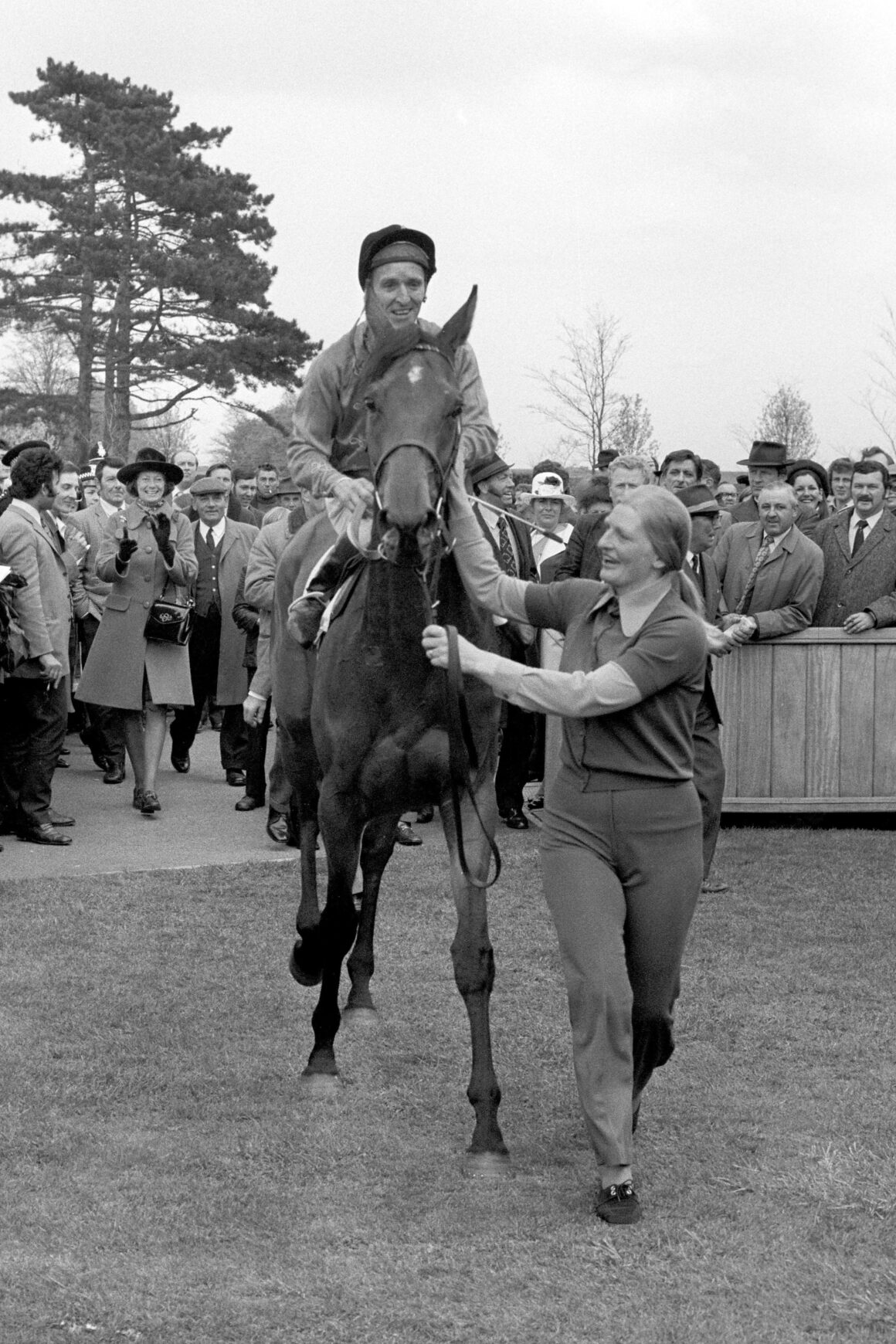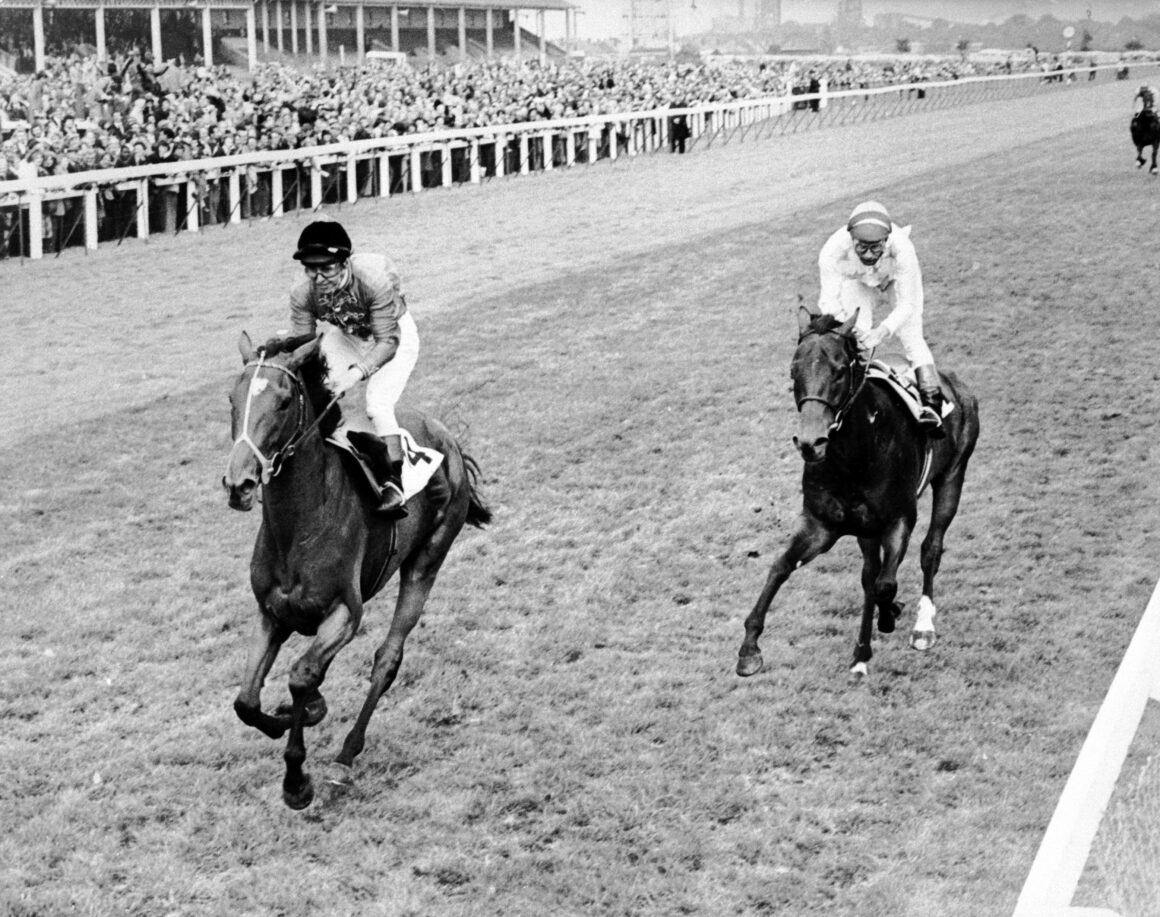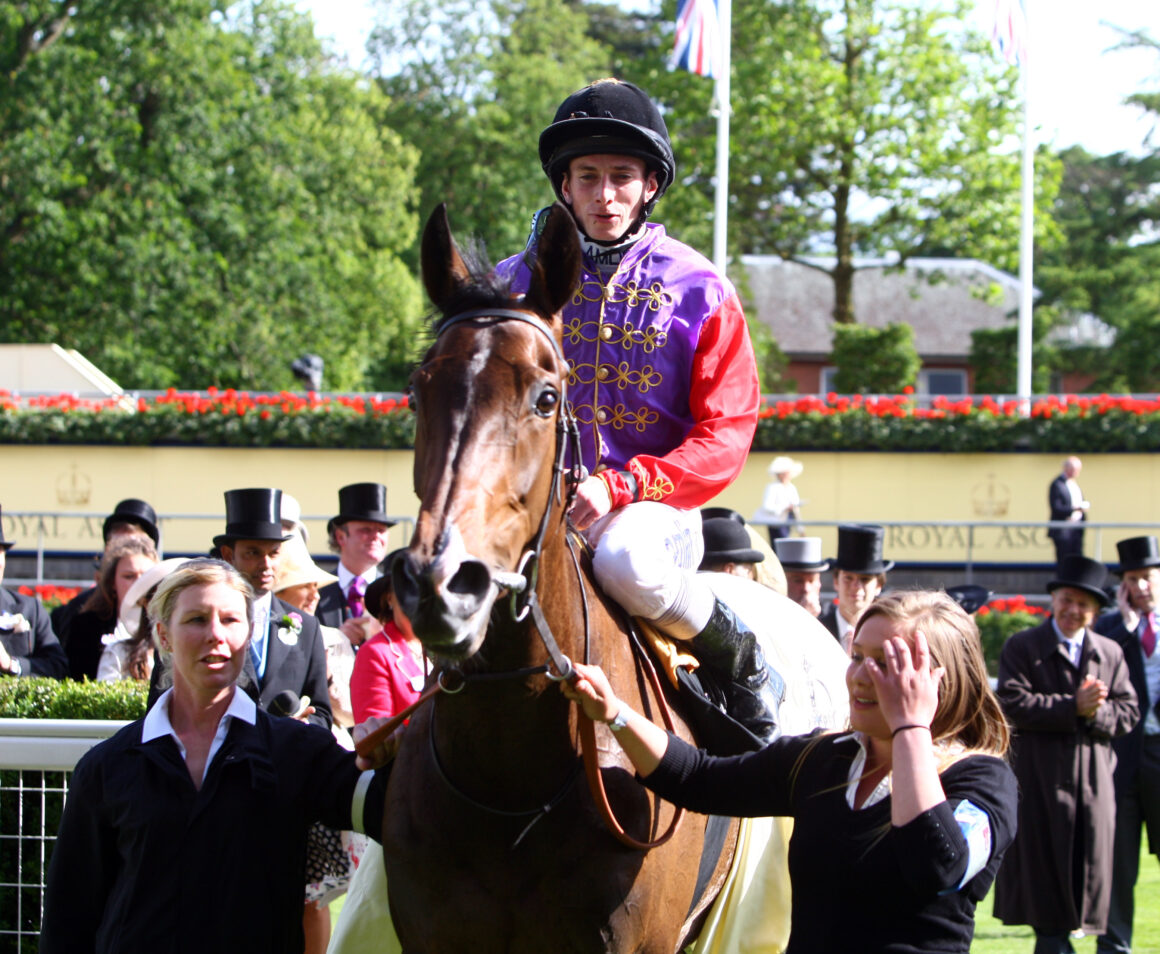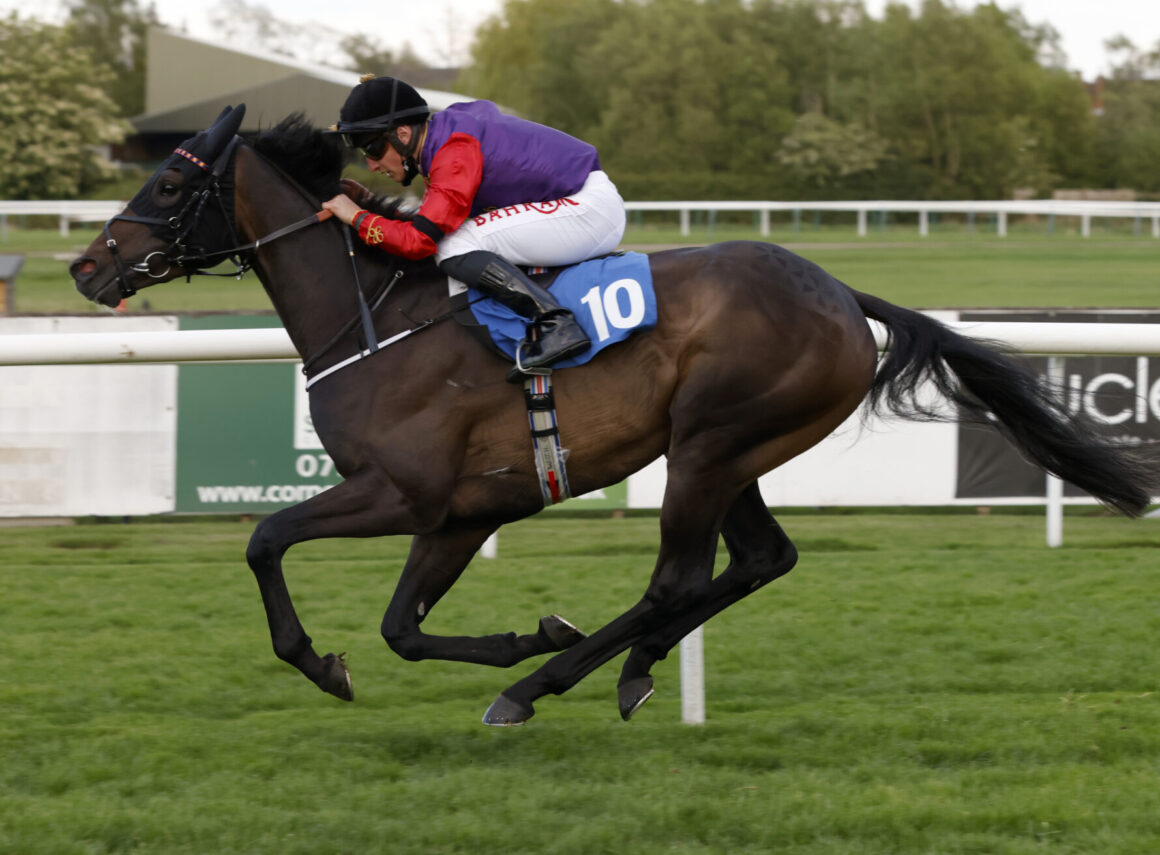 Born 1926
Elizabeth was born at her parent's home in Mayfair, London. She was the first child of The Duke and Duchess of York, who later became King George VI and Queen Elizabeth..
Fontwell Park
Monaveen provides her with a first winner as an owner when successful over jumps at Fontwell Park.
Her Majesty's Coronation
Her coronation takes place in Westminster Abbey. She is crowned Queen Elizabeth II, at the age of 27.
First winner at Royal Ascot
Aureole finishes second to Pinza in The Derby and, soon after, Choir Boy gives her a first winner at Royal Ascot, in the Royal Hunt Cup..
Champion Owner
Champion owner for the first time, with Aureole securing several big race wins
Carozza wins the Oaks
Becomes Champion Owner for the second time. Carrozza, The Oaks heroine, is among
her winners.
2000 Guineas, Newmarket
Pall Mall lands the 2000 Guineas
1000 Guineas, Newmarket
Highclere wins the 1000 Guineas and French Oaks
St Leger, Doncaster
Dunfermline wins The Oaks and St Leger for Her Majesty in her Silver Jubilee year
Gold Cup, Ascot
Becomes the first reigning Monarch to scoop the Gold Cup at Royal Ascot when Estimate triumphs
A successful year
33 winners on the Flat for the year and counting; one more than when Champion Owner in 1957.
"I suspect that The Queen will have a lot of inner pride in being invited into the Hall of Fame. The Queen's contribution to racing and breeding derives from a lifelong commitment. Her love of horses and their welfare comes with a deep understanding of what is required to breed, rear, train and ride a thoroughbred."
John Warren, Bloodstock and Racing Advisor to The Queen
"The inclusion of The Queen within the Hall of Fame recognises her unique contribution to the world of racing, not only as an enthusiast, but also as a successful owner and breeder, and as its most important patron."
Sir Francis Brooke, The Queen's Representative at Ascot
"The racing fans adore her and love seeing her at the races. If she has a winner, the excitement is euphoric. Everybody is thrilled for her and she's also thrilled."
Sir Michael Stoute, Trainer