Vincent O'Brien
Pioneer. Visionary. Genius. Vincent O'Brien was all these things and plenty more during an outstanding career that spanned half a century and today he is posthumously inducted into the QIPCO British Champions Series Hall of Fame, the first trainer to gain membership.
O'Brien died on June 1, 2009, but his legacy will live on forevermore. Never mind his meticulous preparation of six Derby winners between 1962 and 1982; he created the superb training facilities at Ballydoyle in the early 1950s (it was originally an ordinary working farm) and played a pivotal role in the development of nearby Coolmore Stud.
Today, his successor at Ballydoyle, Aidan O'Brien, who is no relation, continues to send out countless big winners, mostly with horses bred at Coolmore, which thrived courtesy of bloodlines selected by Vincent. It is the envy of breeding operations all over the world.
Many top trainers these days might have 200 or more horses at their yards, but O'Brien rarely had more than 60 because, in his words, any more would have meant he could not give them all his attention. It did not stop him from being champion Flat trainer in his native Ireland on 13 occasions, and in Britain twice (in 1966 and 1977).
His eye for detail, knowledge of pedigrees, intuition and careful planning helped his horses realise their full potential, none more so than Nijinsky, who achieved the Triple Crown in 1970 thanks in no small part to O'Brien gently ironing out flaws in his temperament. Fifty-one years later, Nijinsky remains the last horse to have won the 2000 Guineas, Derby and St Leger.
Larkspur (1962), Sir Ivor (1968), Roberto (1972), The Minstrel (1977) and Golden Fleece (1982) also won the Derby for O'Brien. He was so focused on winning the iconic Epsom race that he created his own version of Tattenham Corner at Ballydole.
He enjoyed 16 Classic winners in Britain, while in his native Ireland he would scoop 27 more – including the Irish Derby six times. He also won 25 races at Royal Ascot, including six from just seven runners in 1975.
Other O'Brien stars included Alleged, the two-time Prix de l'Arc de Triomphe winner, and El Gran Senor, while Royal Academy won the July Cup and Breeders' Cup Mile in 1990, when the master trainer was in the twilight of his career. Royal Academy was ridden by his long-time ally Lester Piggott – the pair representing one of the sport's most formidable combinations.
Before dominating on the Flat, O'Brien was also a hugely successful National Hunt trainer. He won the Grand National three years in succession with three different horses between 1953-55, and was also responsible for three-time Cheltenham Gold Cup winner Cottage Rake, plus triple Champion Hurdle hero Hatton's Grace.
He had married Jacqueline Wittenoom, daughter of a distinguished West Australian politician, a few years earlier. It was one of the racing's most successful and enduring marriages. The couple had two sons, David (who went on to train the Derby winner Secreto) and Charles, and three daughters, Elizabeth, Susan and Jane.
O'Brien suggested Sir Ivor and Nijinsky were the best he trained; the latter being among the early offspring of Canadian champion Northern Dancer. O'Brien was swift to recognise Northern Dancer's potential as a stallion, with several of his offspring, such as Sadler's Wells, changing the equine landscape in Ireland and Britain.
Sadler's Wells enjoyed a successful career on the track under O'Brien's guidance before going on to himself become a phenomenal stallion. His sons included Galileo, the 1991 Derby winner who went on to be a record-breaker for Coolmore in the breeding sheds. And Galileo's numerous brilliant offspring included none other than Frankel, perhaps the greatest thoroughbred there has been.
When O'Brien passed away, at home aged 92, a statement from his daughter, Sue Magnier, and her husband John and their family read: "Dad's racing career speaks for itself and needs no elaboration. There was nobody like him. Coolmore Stud and Ballydoyle are the results of his vision and testament to his success."
O'Brien was born, in Churchtown, County Cork. His father, Dan, trained a few horses under permit and enjoyed trading them. Even as an infant, Vincent was able to recite their pedigrees. After his father's sudden death, in 1943, he took charge and instantly made his mark. The following year, he pulled off the Irish Autumn Double via Good Days (Cesarewitch) and Drybob (dead-heated in the Cambridgeshire). O'Brien enjoyed a flutter in his early days and his £2 each-way double yielded a return of £1,200.
It was Cottage Rake who put him on the map but his focus was soon entirely on the Flat, as there was greater prize-money to be won and he could better utilise his knowledge of pedigrees and breeding in that sphere.
He had already enjoyed great success when, in 1973, he bought a majority share in the stud farm at Coolmore. Robert Sangster and his subsequent son-in-law, John Magnier, who owned another stud, joined him in the venture. The farms were merged and, together, the trio began buying yearlings with the aim of turning them into champions on and off the racecourse.
There was no better judge of a yearling than O'Brien and this, coupled with his training expertise, provided a significant edge over the opposition. The trio swiftly rose to the top of the tree.
Two early purchases offered a vivid example of what could be achieved. The Minstrel was bought for $200,000 and later syndicated for $9 million; Alleged cost $165,000 and would be syndicated for $16 million. Such success stories helped create an international surge in the value of bloodstock in the 1970s.
O'Brien and his partners got all the pieces of the jigsaw exactly right. Success bred success. One champion led to another, and then another. The win machine that O'Brien helped create and develop goes on to this day. His brilliance remains all around us.
Career Highlights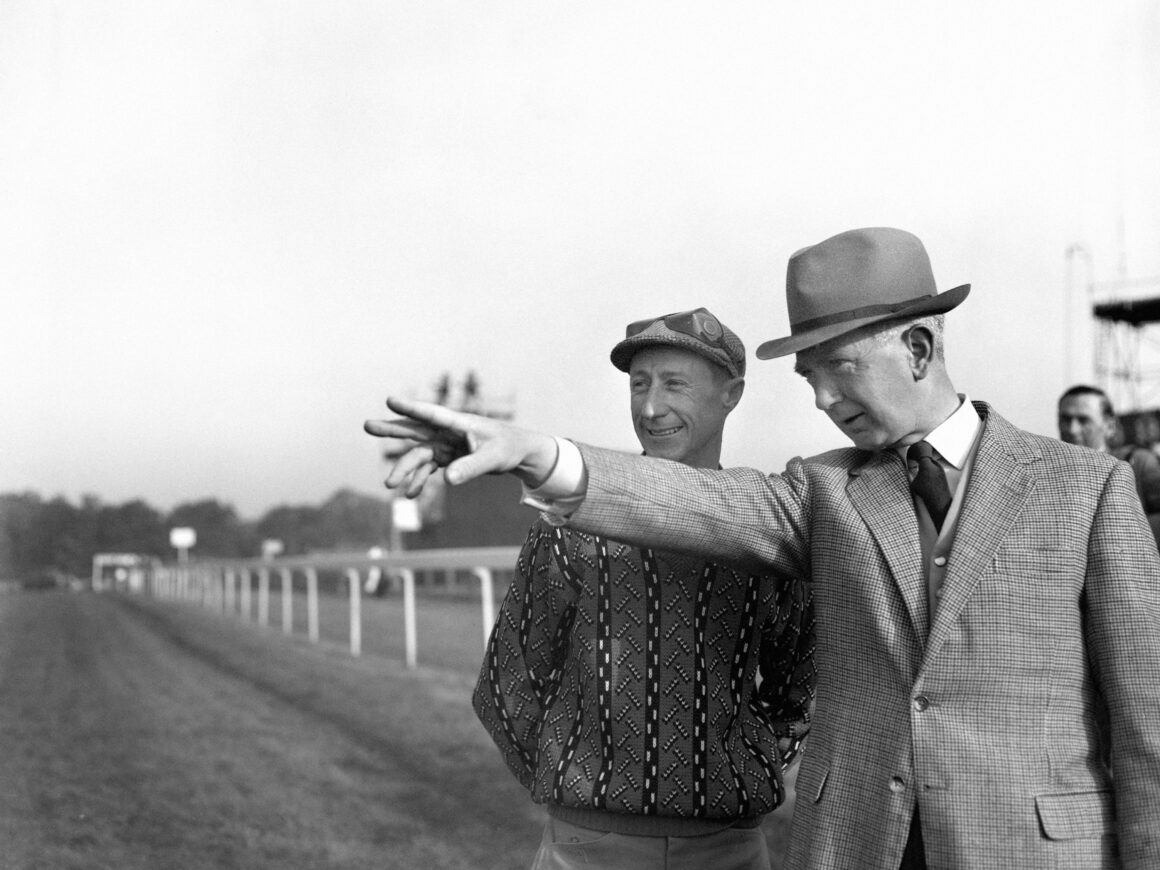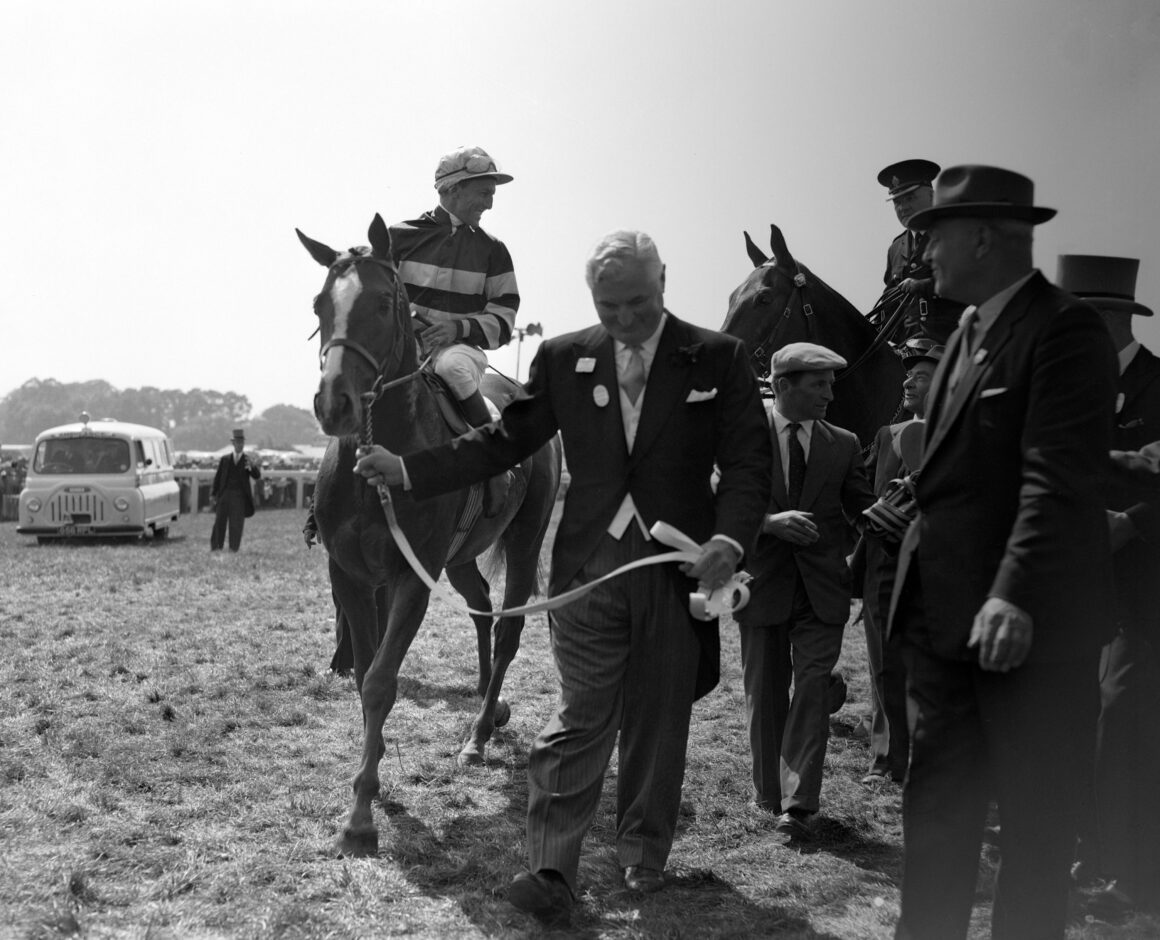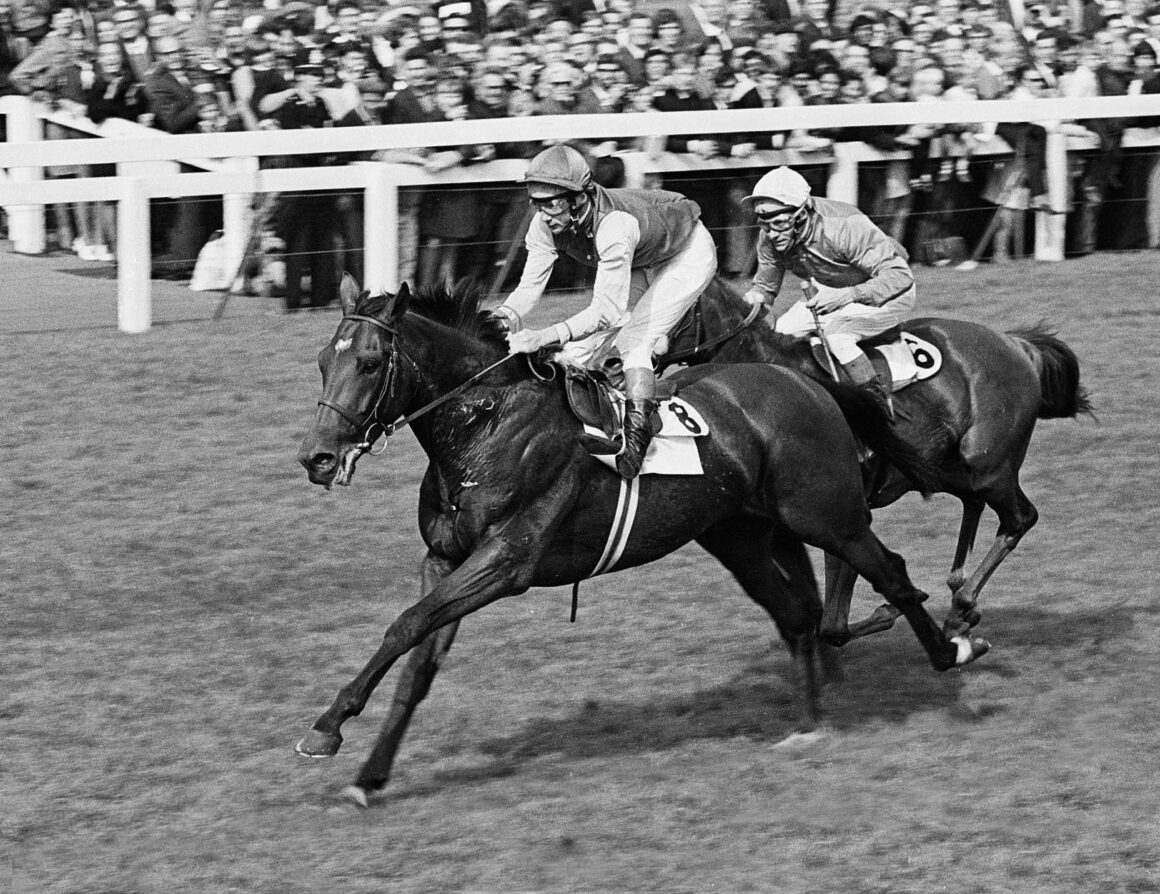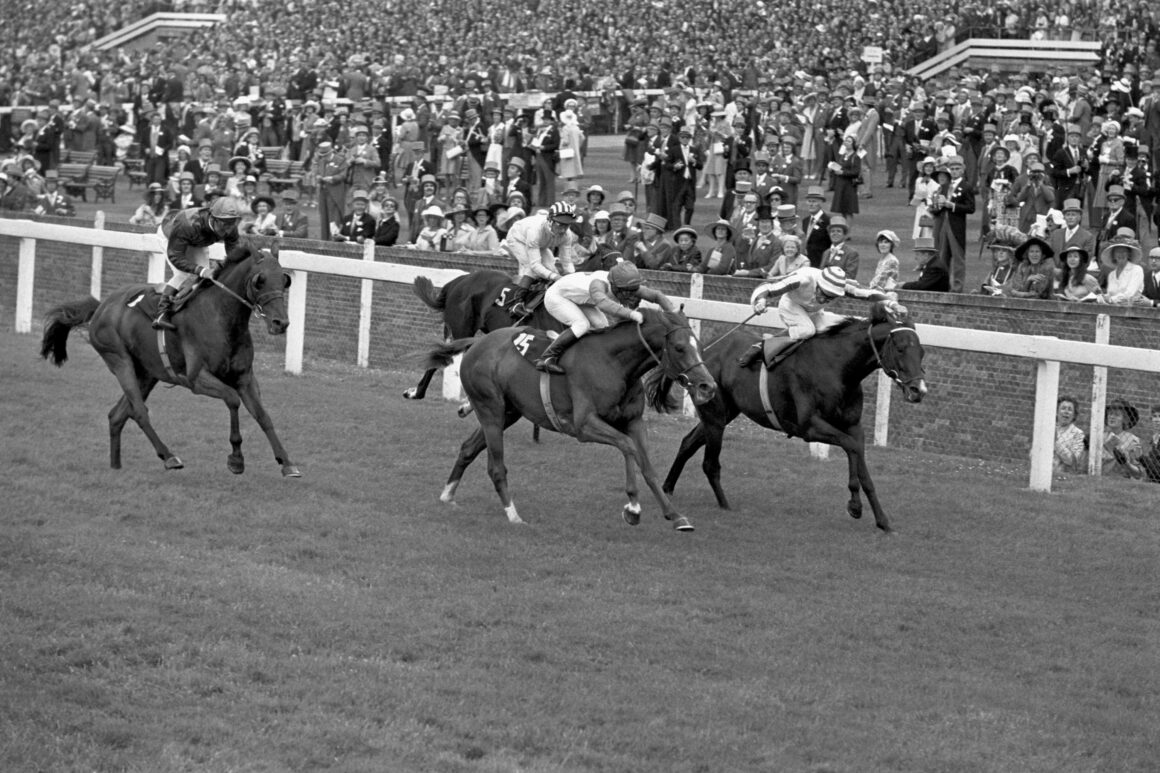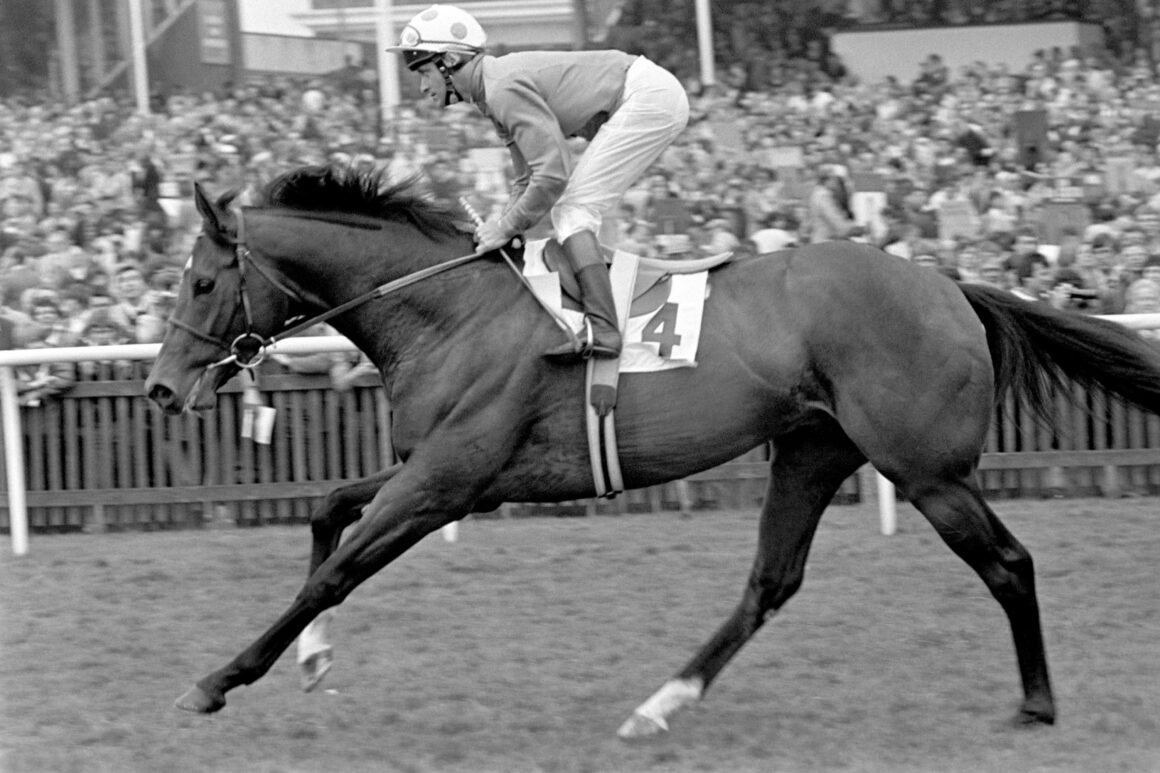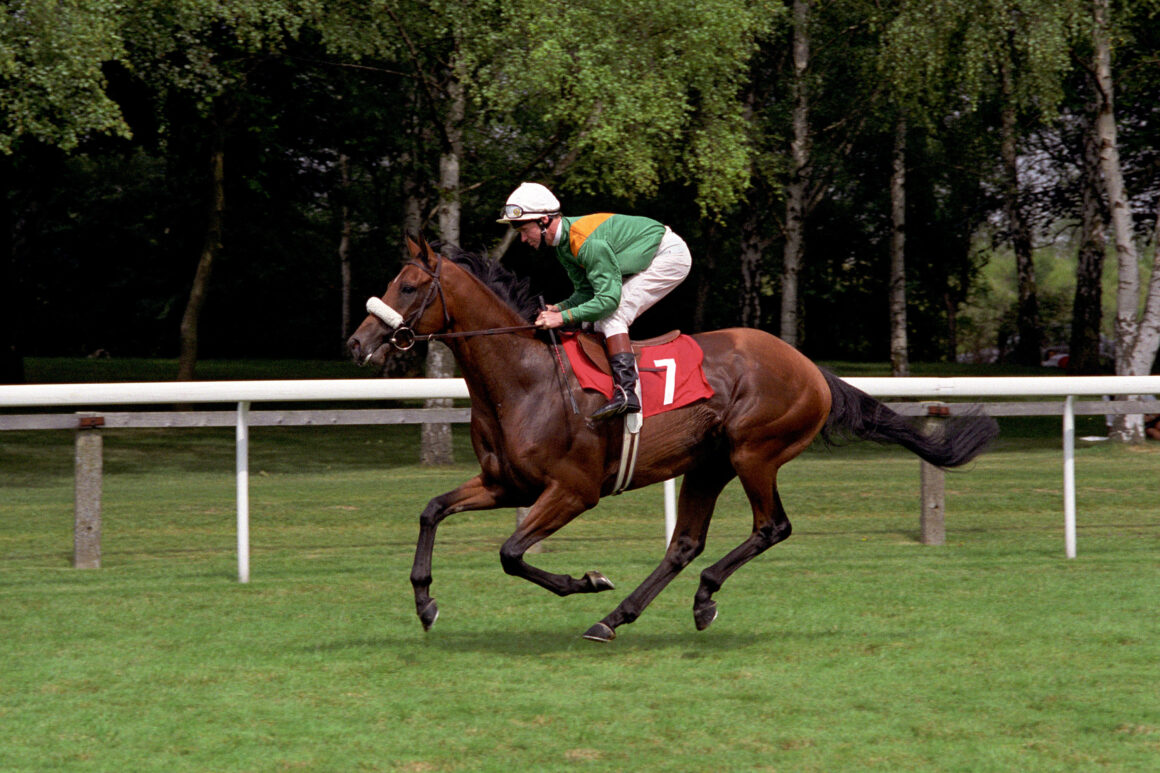 Trainer Life
Begins training and the following year scoops the Irish versions of the Cesarewitch and Cambridgeshire
A Derby first
Larkspur gives him the first of six Derby triumphs at Epsom
The Triple Crown
Nijinsky becomes the first horse for 35 years to clinch the Triple Crown – the 2000 Guineas, Derby and St Leger
A Royal to remember
Has six winners at Royal Ascot from only seven runners
The Final Classic
El Gran Senor wins the 2000 Guineas and provides him with the last of 16 British Classic victories
Breeders' Cup
Lands the Breeders' Cup Mile with Royal Academy. The colt had won the July Cup earlier in the year.