Sir Michael Stoute
Champion sprinters. Champion milers. Champion middle distance horses. Champion stayers. And a Champion hurdler, too. They have all come alike to the masterful Sir Michael Stoute, who today we induct into the QIPCO British Champions Series Hall of Fame.
The ten-time Champion Trainer has accumulated 4,127 winners in Britain since enjoying his first success at Newmarket in 1972. Only Mark Johnston, Martin Pipe and Richard Hannon Sr have had more winners on these shores – with Stoute still not finished yet. 
Stoute's massive haul includes six Derby winners, including a pair who rewrote the record books. The breath-taking Shergar won by a record margin of ten lengths in 1981, while Workforce clocked a record time, that still stands, in 2010. His other winners of the premier Classic have been Shahrastani, who beat Dancing Brave in a dramatic 1986 renewal, plus Kris Kin (2003), North Light (2004), and Desert Crown (2022). The last-named remains unbeaten heading into this current season (2023). 
The doyen of the training ranks, 77, has had a record 82 winners at Royal Ascot, including Estimate's unforgettable Gold Cup triumph for Queen Elizabeth II in 2013, and nobody has trained more winners of prestige prizes such as the King George VI and Queen Elizabeth Stakes (six), Juddmonte International (six), Eclipse (six), Lockinge (eight), Falmouth Stakes (six) or Yorkshire Oaks (nine). 
He has also plundered a record-equalling six victories in the Irish Oaks and captured some of the biggest races around the world, securing eight victories at the Breeders' Cup in America and successive triumphs in the Japan Cup. The Champion Hurdle? That came with the nimble Kribensis, in 1990, when owner Sheikh Mohammed had a brief dalliance with jump racing. 
Stoute has a reputation for giving his horses plenty of time and excelling with older horses, but in truth the man with a calming voice, a hundred facial expressions and deep belly laugh is a marvel with one and all. You don't win 29 Classics around Europe, as he has, unless you can have young horses ready to peak a couple of years before they even have a full set of teeth. 
Despite more than half a century of accolades and sustained success, there remains an air of mystery around the Barbados-born septuagenarian, knighted in 1988 for promotion of sports tourism in his native island country. His racecourse appearances are rare these days and he is well known for being coy with interviewers and giving them the slip, preferring to let his horses do the talking. However, ask him about his beloved West Indies cricket team and you might get a more detailed discussion. 
West Indies were the dominant force in the 1980s, a decade when Stoute also often revelled in hitting his rivals for six. He was Champion Trainer in 1981, 1986 and 1989 (despite Aliysa being disqualified after winning The Oaks that year) with his brilliant horses during this decade including terrific talents such as Marwell, Hard Fought, Shergar, Dafayna, Sally Brown, Green Desert, Shadeed, Ajdal, Sonic Lady, Scottish Reel, Unite, Doyoun, Musical Bliss, Shahrastani and Zilzal. As a collective, they perfectly showcased his talent for training all manner of thoroughbreds, over a range of distances. 
Shergar was Michael Holding and Viv Richards rolled into one; silky smooth yet wonderfully destructive at the same time. He established himself as one of the all-time greats, with his jaw-dropping Derby demolition under teenager Walter Swinburn an indelible image. That came after similarly wide margin wins in his trial races at Sandown Park and Chester, and after Epsom he breezed home in the Irish Derby at The Curragh before landing the King George VI and Queen Elizabeth Stakes at Ascot. He had been retired to stud by his owner, the Aga Khan, when kidnapped in 1983 and sadly never seen again. 
Stoute gained two more Trainers' Championships in the 90s, taking the spoils in 1994 and 1997. Ezzoud played a pivotal role in the former triumph, landing both the Eclipse and Juddmonte International, while Entrepreneur got the ball rolling in 1997 by landing the 2000 Guineas before Singspiel, winner of both the Coronation Cup and Juddmonte International, and Pilsudski, who took the Coral-Eclipse and Champion Stakes, put a stamp on things. The same campaign, Singspiel won the Dubai World Cup at the start of the year, while Pilsudski landed the Japan Cup at the end of it. 
Other fabulous horses for Stoute during the 90s included Hellenic and Pure Grain, both Yorkshire Oaks winners; Stagecraft (Prince of Wales's Stakes), Saddlers' Hall and Opera House (both Coronation Cup) and Soviet Line, a two-time Lockinge winner. 
At the start of the new millennium, Stoute trailed his great Newmarket rival, Sir Henry Cecil, 10/5 in the Trainers' Championships. But, by 2009, he had matched him despite the emergence of Aidan O'Brien, the serial Irish Champion. Stoute won the title in 2000, 2003, 2005, 2006 and 2009, with O'Brien filling the gaps. Only Alec Taylor, who won the championship a dozen times between 1907 and 1925, has ever been Champion Trainer on more occasions. 
King's Best (2000 Guineas), Kalanisi (Champion Stakes), Regal Rose (Cheveley Park), Daliapour (Coronation Cup) and Petrushka (Yorkshire Oaks) were key in him triumphing in 2000, while Kris Kin (Derby), Islington (emulating her mum, Hellenic, in the Yorkshire Oaks) and the outstanding Russian Rhythm (1000 Guineas, Coronation Stakes and Nassau) led the way for him in 2003.  Any punter who blindly put £1 on his 443 runners in 2005 would have had a lot of fun, plus made a profit of £54.47 into the bargain. Peeress (Lockinge and the Kingdom of Bahrain Sun Chariot Stakes) and Notnowcato (Juddmonte International) helped Stoute prevail again in 2006. 
The King George VI and Queen Elizabeth Stakes was the dazzling highlight of his 2009 success. He was responsible for the first three home in Conduit, Tartan Bearer and Ask, with Ryan Moore aboard the victor. Moore has been an integral part in the Stoute story, riding more than 600 winners for him in the past 20 years. 
Harbinger was a stunning 11-length winner of the King George for Stoute in 2010, a few weeks after Workforce had stopped the clock at 2min 31.33sec in the Derby. The latter would also go on to scoop the Prix de l'Arc de Triomphe. However, an eleventh trainers' title eluded Stoute, with Richard Hannon Sr edging him about by about £95,000, having had about 800 more runners. 
Stoute's title-winning days are almost certainly behind him because, by design, he trains under 80 horses these days. But he continues to polish equine jewels with a craft and care that he has done since the early 1970s, when two smart handicap sprinters, Alphadamus and Blue Cashmere, gave him early momentum following a spell as assistant trainer to Pat Rohan, having moved to Britain as a horse-mad youngster in 1964. 
In the past decade and into his seventies, Stoute has remained in racing's fast lane with horses such as Integral (2014 Falmouth and Sun Chariot); Ulysses (2017 Eclipse and Juddmonte International); Poet's Word (2018 Prince of Wales's Stakes and King George); Mustashry (2019 Lockinge); Crystal Ocean (2019 Prince of Wales's Stakes) and Dream Of Dreams (2020 Sprint Cup).
And only last year, he and long-time ally Saeed Suhail won another Derby together (after Kris Kin 20 years earlier), this time with the sublime Desert Crown. In the process, Stoute became the oldest trainer to win the great race, aged 76. And in the autumn, Bay Bridge provided him with a first success on QIPCO British Champions Day at Ascot by landing the QIPCO Champion Stakes. 
Stoute becomes just the third trainer to be inducted into the QIPCO British Champions Series Hall of Fame, following in the legendary footsteps of Vincent O'Brien and Sir Henry Cecil. 
16
BRITISH CLASSIC WINNERS
10
CHAMPION TRAINER TITLES
Career Highlights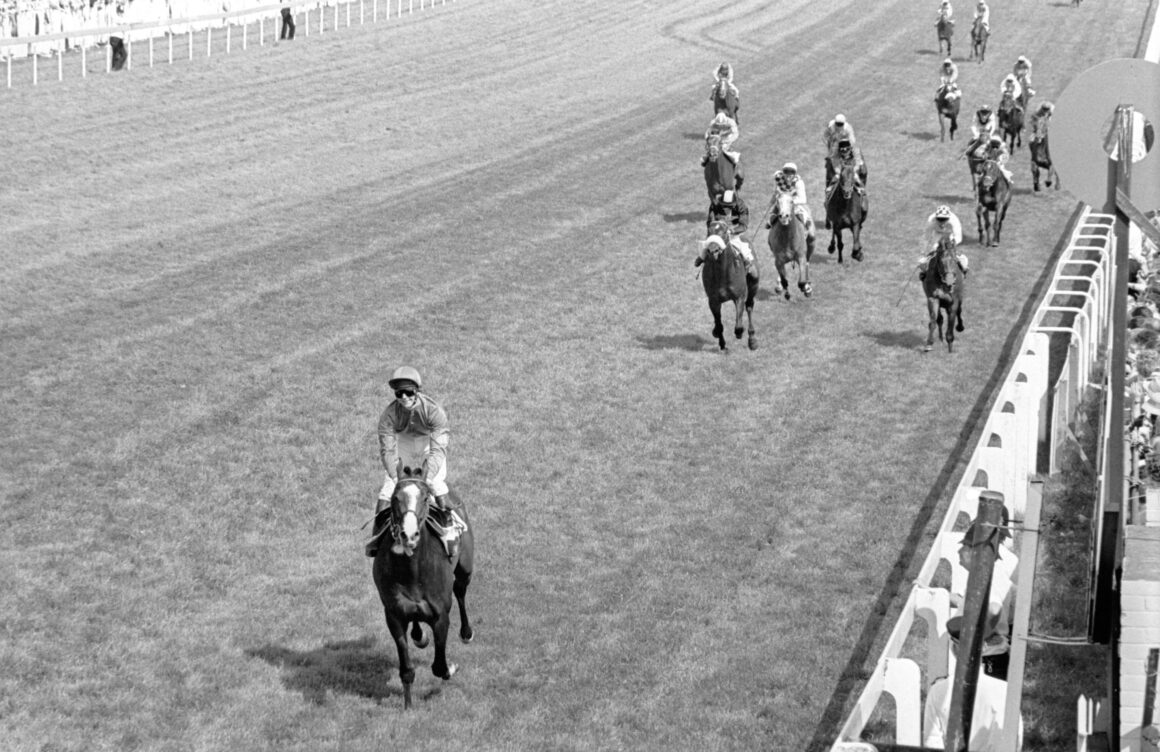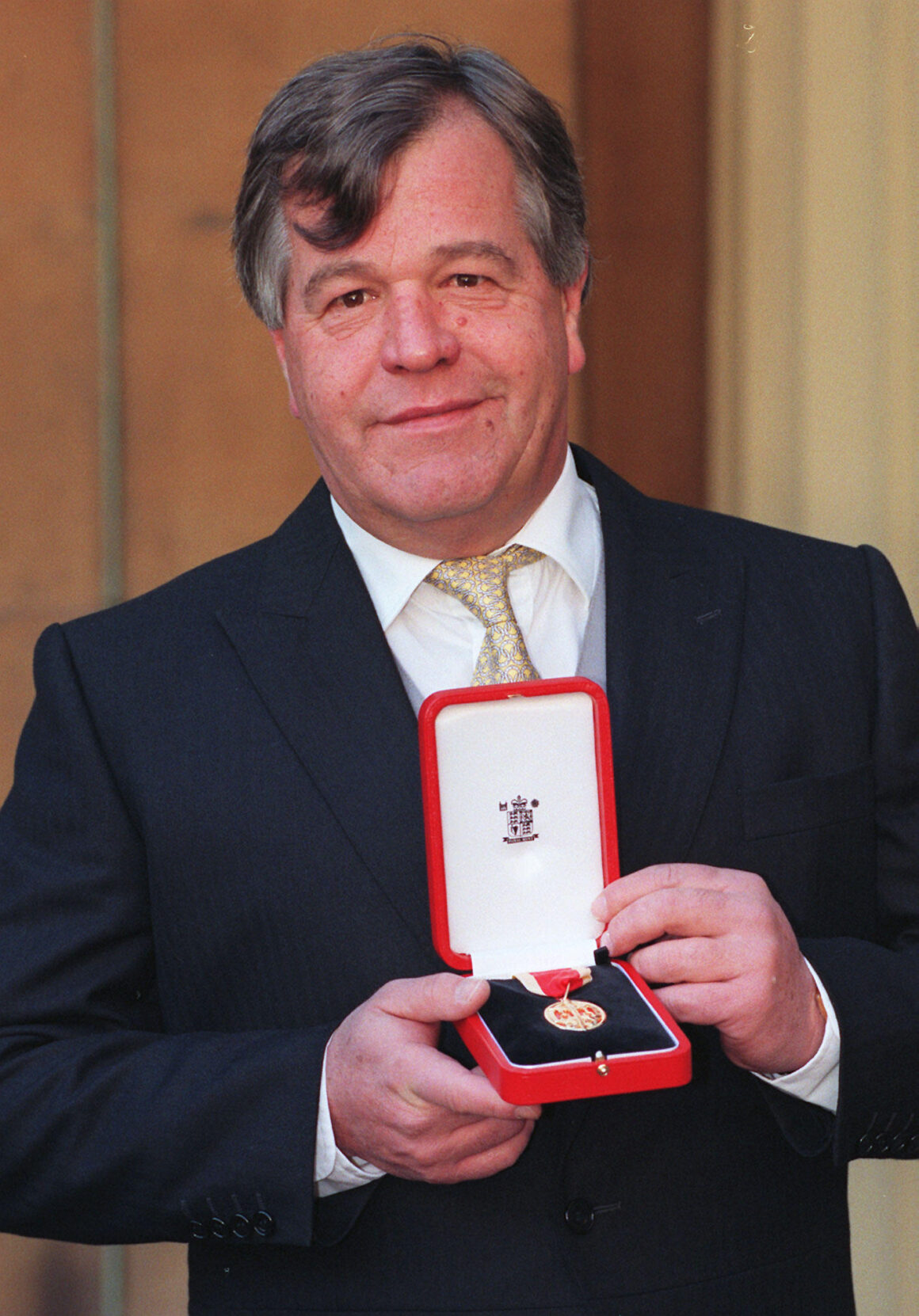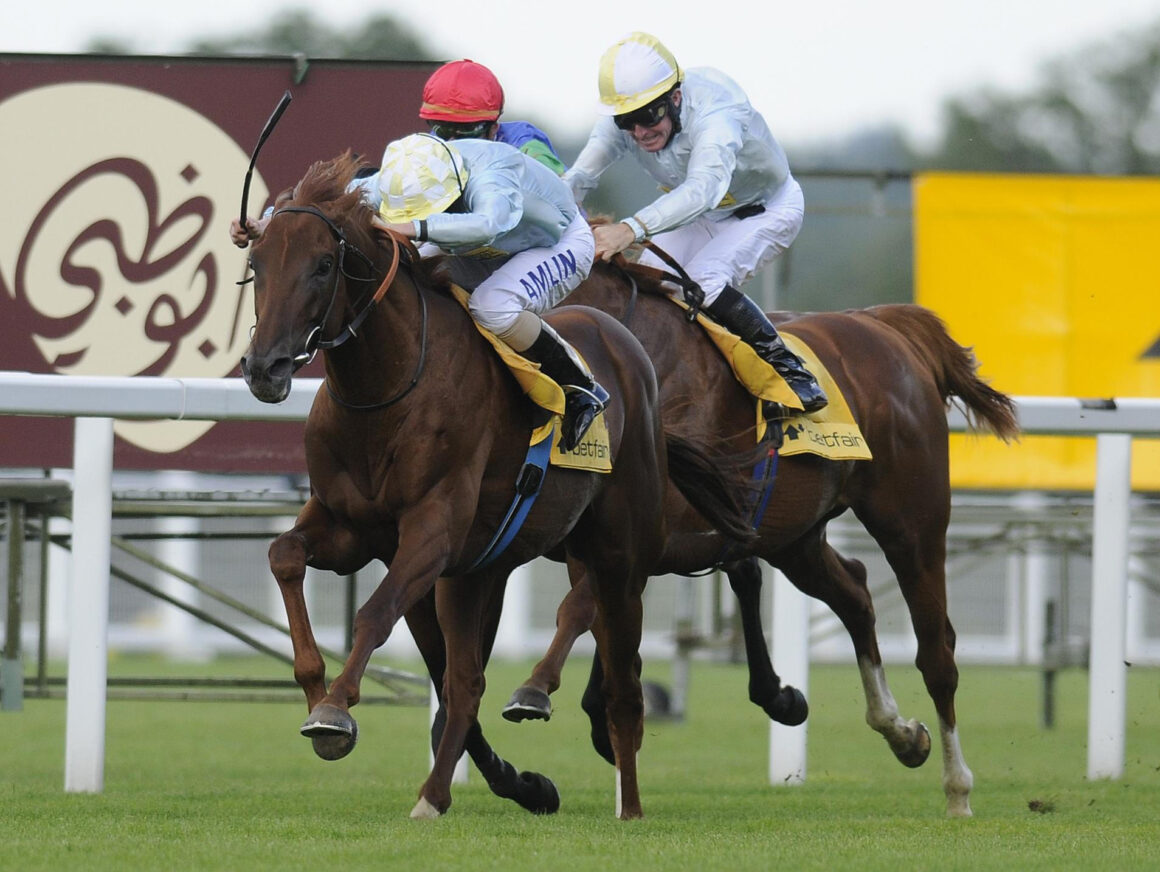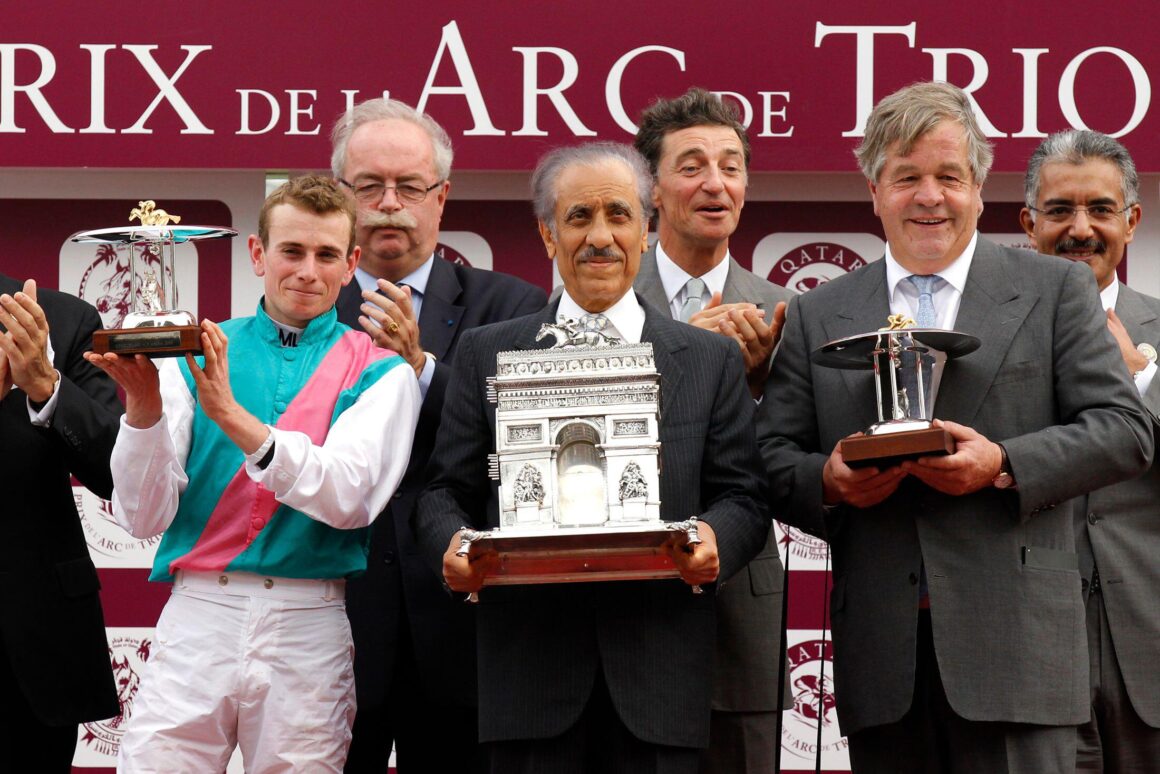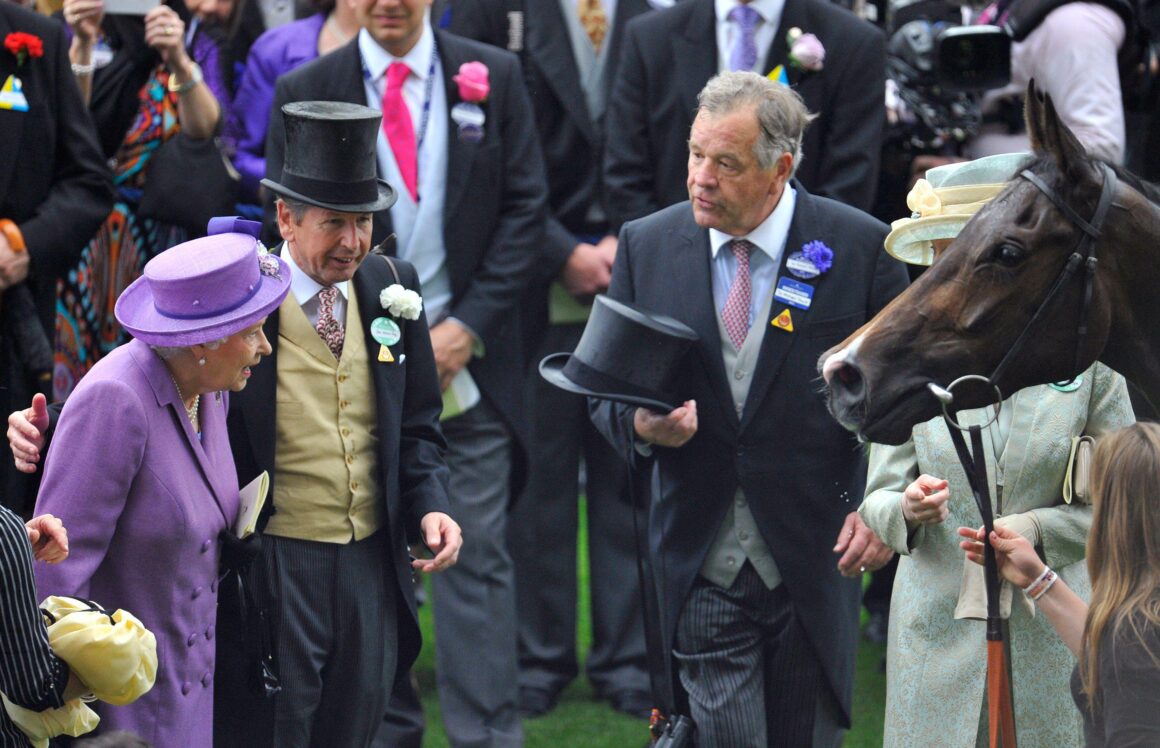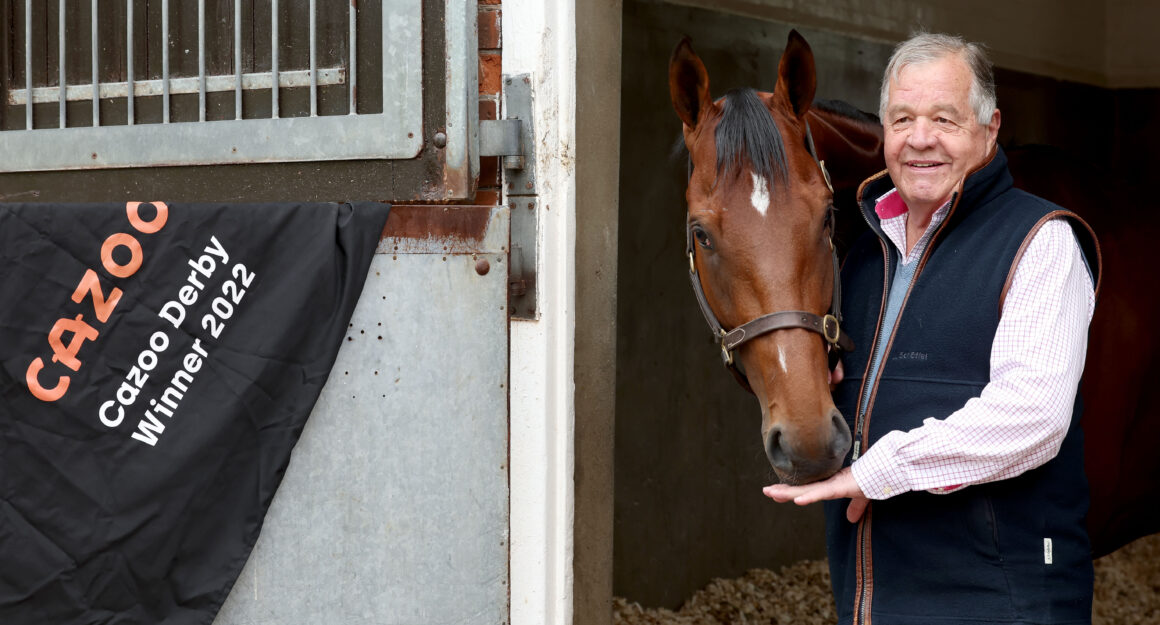 First Winner
Sandal, owned by Stoute's father, gives him his first winner at Newmarket.
Shergar blows away Derby field
Shergar wins The Derby by a record margin and his exploits through the year help Stoute become Champion Trainer for the first time
Recognised with a Knighthood
Knighted for promotion of sports tourism in his native country of Barbados
Easy as 1-2-3
Saddles the first three home in the King George at Ascot. Ends the year as Champion Trainer for the tenth time
Derby x Arc double
Workforce wins The Derby in a record time and goes on to land the Prix de l'Arc de Triomphe in the autumn
Royal Memories
Estimate, owned by Queen Elizabeth II, wins the Gold Cup at Royal Ascot
A sixth Derby Crown
Stoute wins The Derby for a sixth time, this time with Desert Crown