6th March 2023
Racing Trailblazers: Alex Greaves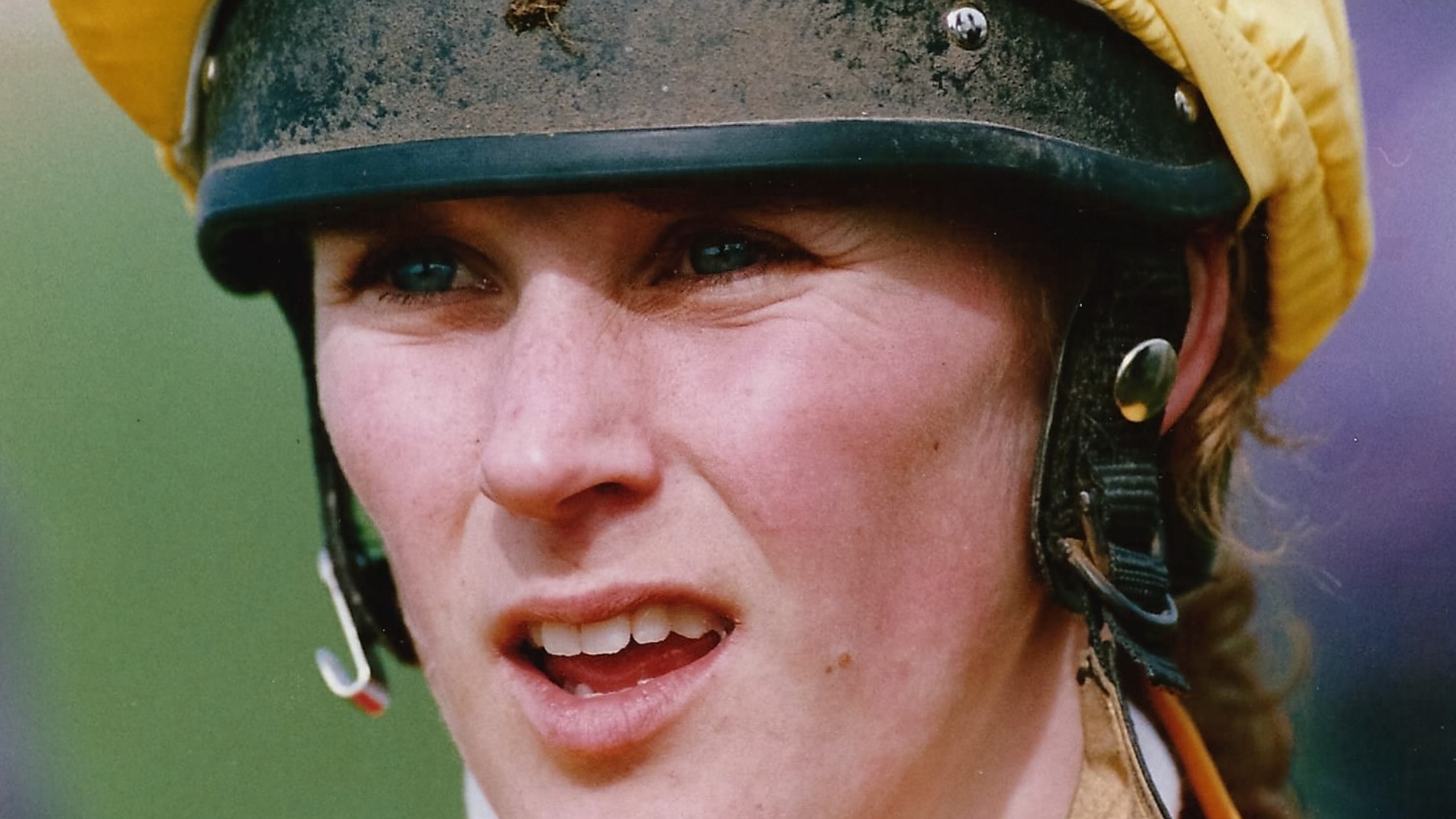 Alex Greaves was a trailblazer for women jockeys on the Flat. She was first female apprentice to ride out her claim, the first woman to partner a Group One winner, and the first to ride in the Epsom Derby.
Women were not allowed to race-ride professionally on the Flat until 1975. Jane McDonald was the first to do so, losing no time in making her debut in the apprentice race on the opening day of the 1975 season. She finished unplaced on Royal Cadet, having led for the first furlong of the one-mile contest.
The first three seasons passed without a single female apprentice beating the men. Then, on 14 September 1978, Karen Wiltshire created racing history when winning a 0-65 Salisbury handicap on The Goldstone, thus becoming the first woman professional jockey to win a Flat race against her male counterparts.
Surprising as it may seem, that seminal Salisbury success went pretty much unheralded at the time, as under the terms of her apprentice agreement with the horse's trainer, Bill Wightman, Wiltshire was bizarrely forbidden from speaking to the press. It was the only winner she ever rode.
In 1979 Wiltshire finished runner-up in a televised race at Epsom, beaten in a photo finish by Walter Swinburn, who was then an apprentice too. Two years later, Swinburn rode Shergar to win the Derby. By then, Wiltshire, already a forgotten name, had departed for California, a place far more welcoming and with greater opportunities to female jockeys.
While Lorna Vincent was a pioneer for female professionals over jumps during the 1980s, there were very few who made an impression on the Flat. A notable exception was Kim Tinkler, who first tasted success under her maiden name of Spink in August 1985 when guiding her future husband Nigel's Wow Wow Wow to victory at Edinburgh (as Musselburgh was then known). She would go on to ride 250 winners before retiring in 2008.
However, it took a former Leeds Polytechnic student from Northallerton to really pave the way for women riders. Alex Greaves was born on 14 April 1968. Her father, a farming man, rode hunters, while her mother, Valerie, had entered racing straight from school and earned her own place in racing's history books when, on Silver Gal at Hexham on 4 May 1976, she became the first lady amateur rider to win a race against professionals over jumps.
Furthermore, Alex's uncle, David Greaves, rode professionally in the 1970s, recording his most important victory on Maurice Camacho's Clear Cut in the 1973 Mackeson (now Paddy Power) Gold Cup.
It was therefore no surprise that Greaves found herself perched on a horse almost before she could walk. She graduated into racing via the pony club, working hunter ponies and show jumping circuits.
After leaving school, she embarked on a three-year catering diploma course at Leeds Polytechnic, a far cry from horse racing but something her mother insisted on in order that she would have something to fall back on in the event of things not working out in racing.
During the summer breaks from college, Greaves had a few rides for David Barron – for whom her mother was assistant trainer – in amateur riders' Flat races, though without success. The three years at Leeds Polytechnic meant that, at 21, she started her apprenticeship later than most. Furthermore, her weight had shot up, largely due to the excesses of college life. However, she found it easy to shed the excess pounds and could soon ride comfortably at 8 stone, an unintended but welcome consequence of her polytechnic degree, part of the course having been geared towards nutrition.
She had a few rides at the end of the 1989 Flat season and rode her first winner, Andrew's First, on Southwell's fibresand on the first day of December. Four more followed before the year was out and the new jockey was on her way.
The winners came with regularity during the first three months of 1990, for Barron's yard housed a number of horses capable of running up sequences on the all-weather surfaces. Orchard Court led the way with six wins. Another multiple winner was Bronze Cross, while she also won four times on Irish Passage.
Before Doncaster welcomed in the 1990 turf season, Greaves had rattled up 18 winners on the all-weather from just 31 rides and earned the PR-friendly epithet "Queen of the Sands" from the racing press.
There were some naysayers who thought her early success was just a whim of the all-weather and that would be the last they saw of Alex Greaves once 'proper' racing was back and the top jockeys had returned. But that was not how it worked out. She soon scored her first turf victory on Joe Bumpas at Catterick in March and carried on from there.
Twelve months later she achieved her first big race triumph when winning the 1991 Lincoln Handicap on 22/1 chance Amenable, trained by Barron. She also won that year's Great St Wilfrid Handicap on Premier Touch.
In 1996, Greaves became the first woman to ride in the Derby. It was, as The Times suggested a few days before the race, a case of "breaking down the barriers". The fact that her mount, 500/1 outsider Portuguese Lil, trained by her husband David Nicholls, finished last mattered little compared to the magnitude of taking part.
She became the first woman to ride a Group One winner in Britain when Ya Malak dead-heated with Coastal Bluff in the 1997 Nunthorpe Stakes. It was a dramatic race, for Coastal Bluff 's bridle broke soon after the start. Jockey Kevin Darley was left without steering, being forced at one point to cling on to the horse's mane, so it was a heroic effort to force a dead-heat. Greaves announced her retirement from the saddle in March 2005 at the age of 36, having ridden around 300 winners.
Racing had for so long been considered a male preserve and a bastion of establishment traditionalism. Even today, there will always be those misogynists who insist that the strength required to drive a horse home in a tight finish marginalises the efforts of female jockeys, although the likes of Hayley Turner, Hollie Doyle and Josephine Gordon have long since disproved that old canard.
But long before they began to ply their trade, Alex Greaves had been the trailblazer; the one who made the real breakthrough for female jockeys.