10th August 2022
Fifty years ago on the Knavesmire, the Brigadier met his match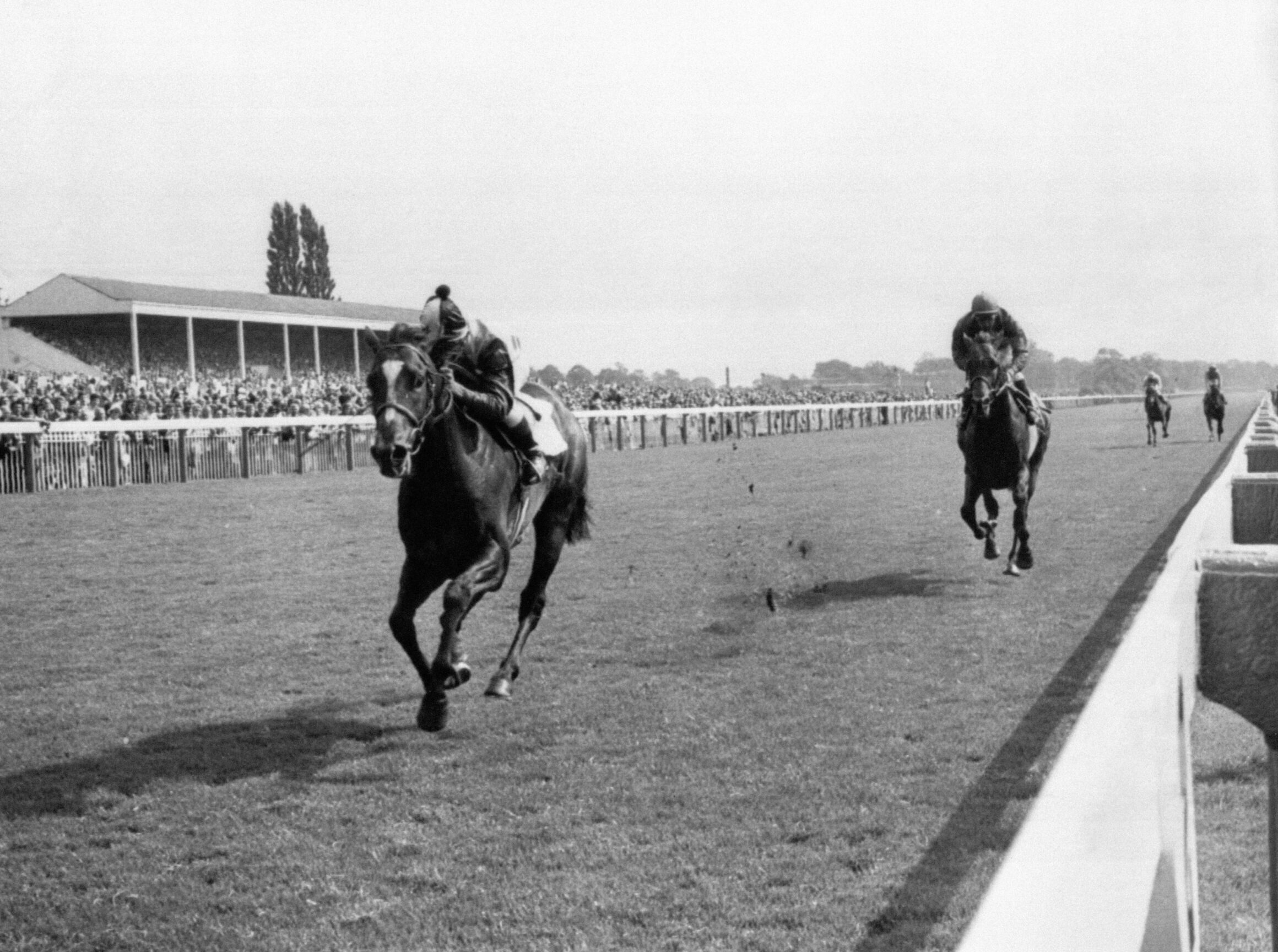 Fifty years have passed since the first running of what is now the Group One Juddmonte
International, yet time has not dimmed the memory of those who witnessed that inaugural
1972 contest.
The men behind the race were Major Leslie Petch, York's longstanding clerk of the course
from 1955 to 1971, and his successor, John Sanderson. Aware that cigarette manufacturers
Benson and Hedges were seeking a major horseracing sponsorship opportunity, and with
Pattern racing having been introduced just the previous year, here was a golden opportunity
for a new Group One race over a mile and a quarter. Actually, York's race was an extra half furlong, because the Cherry Lane crossing bisected the course – and still does today – at the
point of what would have otherwise been the 10-furlong start.
With the sponsors putting up £40,000, the Benson and Hedges Gold Cup instantly became the
richest race ever held on the Knavesmire. It looked set to be a race worthy of its Group One
status, featuring the clash of two giants of British Flat racing, Mill Reef and Brigadier Gerard.
But then, six days before the race all racing fans had been salivating over, Mill Reef pulled a
muscle in his quarters and was ruled out through injury.
Brigadier Gerard, so far undefeated in his 15-race career, partnered in all of them by Joe
Mercer, would face just four opponents, one of whom, 300-1 outsider Bright Beam, was only
entered in the race to act as Mill Reef's pacemaker. Of the others, Gold Rod, the mount of
Willie Carson, had finished within a length of Brigadier Gerard in the Eclipse Stakes, but that
was on rain-softened ground, which the Brigadier hated.
Completing the field were that year's Derby first and second, Roberto and Rheingold. The
pair had fought out a desperate finish, with Lester Piggott practically hauling Roberto over
the line for a short-head victory. Since then, he'd run lamentably in the Irish Derby, whereas
Rheingold had gone to Paris and won the Grand Prix de Saint-Cloud. Understandably,
Piggott opted to ride the Barry Hills-trained Rheingold, leaving Vincent O'Brien's Roberto
without a jockey.
It was Roberto's American owner, John Galbreath, who pulled the surprise rabbit out of the
hat by bringing over Panamanian Braulio Baeza, who was contracted to ride Galbreath's
runners in America. Baeza was among America's leading jockeys, but with the British public
being far less well informed about American racing than now – the Breeders' Cup was more
than a decade away – he was unknown to racegoers, punters and press alike, and had no
experience of riding in England.
Brigadier Gerard was sent off the 3-1 on favourite. Reingold, at 7-2, was the only horse
seriously backed to end the Brigadier's winning sequence. Roberto was a 12-1 chance, while
Gold Rod traded at 33s.
The start was sensational. Baeza fired Roberto out of the stalls as if he had, as Brigadier
Gerard's owner Jean Hislop said later, "been stung by a bee," and it took Geoff Lewis on
intended pacemaker Bright Beam over a furlong to catch him. Bright Beam took over but
Roberto surged back in front with fully six furlongs left to run. Mercer, lying fourth on Brigadier Gerard entering York's long straight, moved past Rheingold and the weakening Bright Beam. With four furlongs to go, the crowd waited for the Brigadier to make his move, confident that he would inhale Roberto inside the last quarter-mile.
However, Roberto wasn't stopping, and he was clearly going to stay the trip because he'd
won a Derby over a mile and a half.
Mercer drew his whip with two furlongs left to run, but Roberto just kept on going and
reached the winning post three lengths ahead of Brigadier Gerard, whose unbeaten record lay
in shreds. A horse who had only managed to finish twelfth of fourteen on his previous start,
ridden by a jockey nobody had heard of, had beaten the great champion. Gold Rod finished
third and Rheingold fourth. Both Roberto and Brigadier Gerard beat the existing course record, Roberto clocking a time of 2 minutes 7.10 seconds, shaving almost two whole seconds off the previous track record.
There were some who thought Brigadier Gerard's defeat was partly attributable to having had
two hard races the previous month; a gruelling mud-slog in Sandown's Eclipse, and a gutsy
win in the King George VI and Queen Elizabeth Stakes over a mile and a half, a trip he
barely got.
However, John Hislop, in his biography 'The Brigadier', dismissed such notions. "There was
no excuse: Roberto had galloped faster and reached the winning post first and that was all
there was to it."
Brigadier Gerard went on to win his last two starts, the Queen Elizabeth II Stakes at Ascot
and Newmarket's Champion Stakes. York's Benson and Hedges Gold Cup was his sole
defeat in 18 starts.
Benson and Hedges' sponsorship continued until 1985. It was then backed by the bloodstock
company Matchmaker before its present sponsor, Juddmonte Farms, took over as sponsors in
1989. Today the race is familiarly known as the Juddmonte International and it remains
York's richest race of the season.
Many great champions have won the race under Juddmonte's longstanding sponsorship,
including Singspiel, Giant's Causeway, Sea The Stars and Frankel, not forgetting dual
winners Ezzoud and Halling. There have been some shock results too, but none more
shocking than the day Roberto beat the Brigadier in the first running of York's flagship
contest.